Border Patrol agents have surrounded a humanitarian aid camp in Arivaca after entering the property without a warrant on Thursday and arresting an illegal immigrant who sought medical care, aid volunteers said.
At least a half-dozen Border Patrol trucks, along with agents on ATVs, are set up outside the camp, according to Paige Corich-Kleim, a volunteer with Tucson-based No More Deaths. The surveillance started around 9 a.m. Thursday and was ongoing as of early Friday afternoon. Agents set up a checkpoint just outside the camp and are searching vehicles as they leave.
"We're viewing this as likely retaliatory, based on the documents we released," Corich-Kleim said.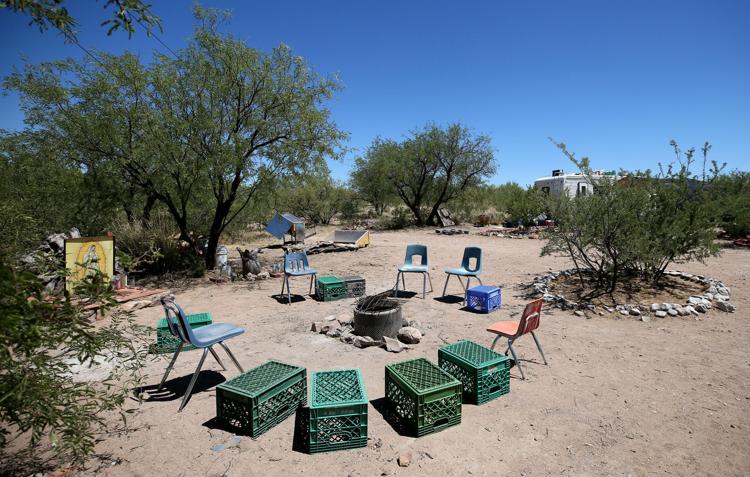 Emails released
On Wednesday, No More Deaths released a pair of emails they obtained through a Freedom of Information Act request that showed agents discussing a similar incident in June 2017 at the same camp in Arivaca.
In June 2017, agents said they tracked four sets of footprints for 18 miles until they led into the camp, which is on private property. Agents waited for two days outside the camp, but could not get consent to enter the property. They then obtained a search warrant, entered the property and arrested four men suspected of crossing the border illegally.
In one email released Wednesday, an agent who No More Deaths volunteers believe is a high-ranking member of the Border Patrol agents union, asked the head of Customs and Border Protection to end "diplomacy" with No More Deaths during the June 2017 raid.
The second email indicated two agents with the Border Patrol's tactical unit, known as BORTAC, "helped out in an advisory capacity" to "hit the No More Deaths/No Mas Muertes camp" in June 2017. That unit has come under increased scrutiny after they clashed with protesters in Portland, Oregon, in recent days.
The Border Patrol's Tucson Sector has released few details about the ongoing incident in Arivaca.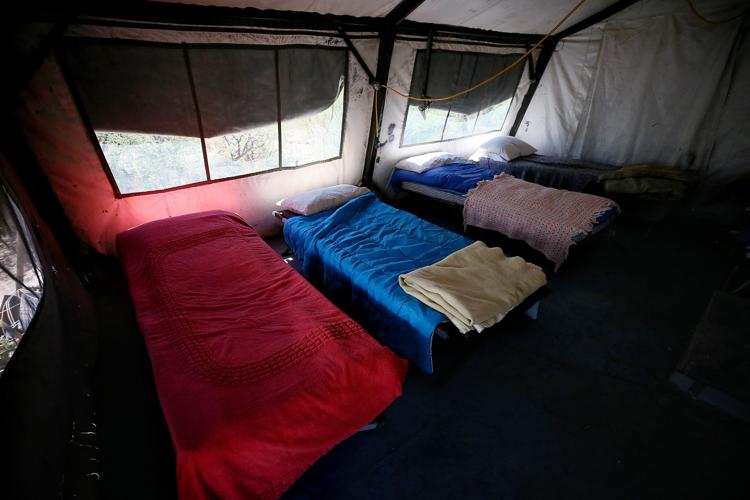 Roy Villareal, chief patrol agent for the Tucson Sector, said in a Friday afternoon tweet that agents "detected a group of suspected border crossers moving north from the international border southeast of Arivaca" on Thursday.
"Agents followed tracks from the group to a camp operated by No More Deaths," Villareal said. "Within minutes, agents encountered one illegal border crosser just outside the perimeter of the camp."
A Border Patrol EMT evaluated her and the Arivaca Fire Department took her to a local hospital for medical treatment, Villareal said, adding the health and safety of agents, border crossers, and humanitarians is always "paramount."
"Law enforcement operations occur in the area around the No More Deaths camp regularly as this is a key smuggling route for both undocumented migrants and drug traffickers," Villareal said.
He did not address the ongoing surveillance of the camp. The public affairs office did not respond to a follow-up inquiry .
Camp aids migrants
The camp was set up more than a decade ago to help migrants recover from exposure to high temperatures, dehydration, blistered feet and other maladies common to trekking through the desert. A recreational vehicle serves as the office, solar panels power a refrigerator, and a couple dozen beds, some of which are supported by green milk crates, are tucked inside large tents.
The Border Patrol's position has been that the camp encourages illegal border crossings and smuggling.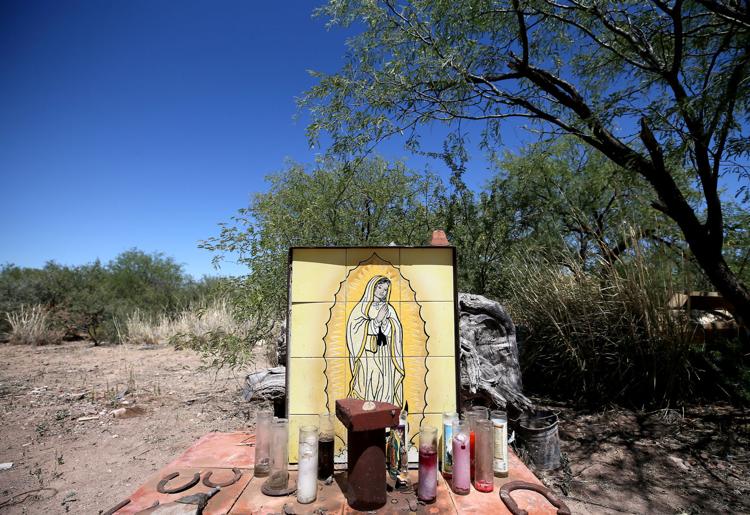 The timing of agents targeting a No More Deaths aid station so soon after the group released documents critical of the Border Patrol is reminiscent of the January 2018 arrest of No More Deaths volunteer Scott Warren and two Central American men at an aid station in Ajo.
Those arrests came hours after No More Deaths released video showing Border Patrol agents destroying water bottles left for migrants in the desert. Warren was charged with human smuggling, but he was acquitted in November after a high-profile trial at Tucson's federal court.
"This seems like blatant intimidation, from what I've heard," said Francisco Cantú, a former Border Patrol agent who worked at various posts in the Tucson Sector and El Paso from 2008 to 2012.
Border Patrol agents generally have "dismal training" in investigative methods, including how to conduct a search of a property, Cantú said.
"If you can't get a warrant, it doesn't mean you can keep riding around a property on ATVs," Cantú said.
The ongoing incident in Arivaca was "kind of predictable," Cantú said. He had been "wondering when the other shoe was going to drop" after Warren was acquitted.
Get local news delivered to your inbox!
Subscribe to our Daily Headlines newsletter.