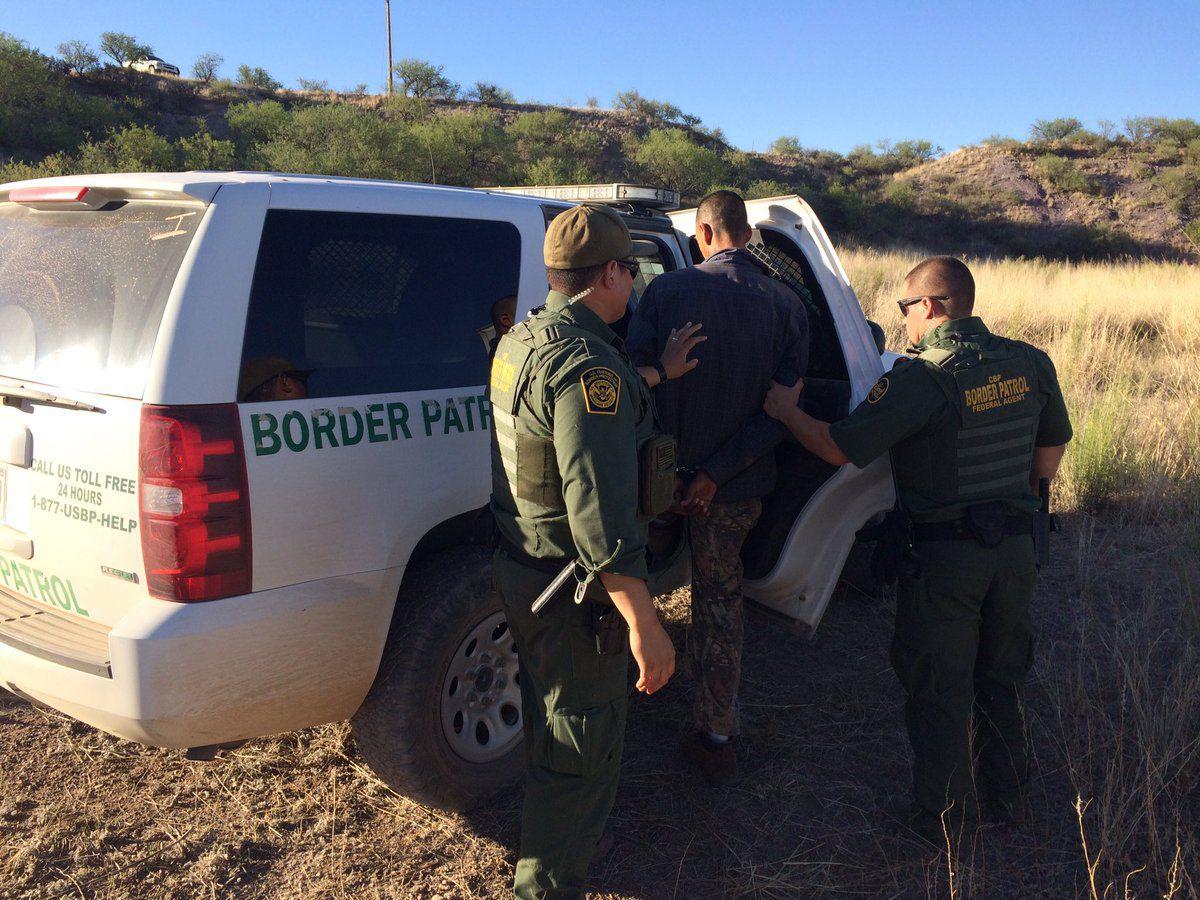 Border Patrol agents served a warrant and arrested four people at a No More Deaths camp in Arivaca, Customs and Border Protection announced Thursday night. The four are Mexican nationals arrested for immigration violations, the agency said.
A No More Deaths spokeswoman said the four were patients receiving medical care.
The group, also known as No Mas Muertes, provides what it calls humanitarian aid to people who cross the border illegally, with a mission of preventing deaths and suffering in the desert. Arivaca is about 10 miles from the U.S.-Mexico border.
The National Weather Service says the area saw triple-digit heat on Thursday. The day's high temperature in Nogales, on the border about 55 miles from Arivaca, was 103.
The arrests appear to be a major change in practice for immigration enforcement at the camp, which opened in 2004 on private property.
"In the last four years we have had a written agreement that states that the Border Patrol will respect international Red Cross standards in allowing us to provide humanitarian assistance without government interference," said Maryada Vallet, a volunteer with No More Deaths.
"This is the first time they have entered with a warrant," she said.
The Border Patrol's news release late Thursday said agents using surveillance technology "detected four suspected illegal aliens wearing camouflage and walking north on a known smuggling route" on Wednesday. "Other agents then tracked the group to the No Mas Muertes Camp near Arivaca but did not find foot sign of the individuals leaving the camp."
Tucson Sector Border Patrol "reached out" to camp representatives "to continue a positive working relationship and resolve the situation amicably. The talks were unsuccessful," so the agency was "compelled to seek a search warrant to question the four suspected illegal aliens as to their citizenship and legal right to be present in the United States," the news release said. The camp was searched and the arrests made.
No More Deaths tweeted its account: "Approximately 30 armed agents entered camp with at least 15 trucks, 2 quads and helicopter to apprehend four patients receiving care."
Vallet said in an interview that Border Patrol agents had the camp under surveillance over two days and conducted the raid about 6 p.m. Thursday. She she did not know what the four patients were being treated for.
"We know that Border Patrol through their surveillance had already caught the group on camera miles away. We were told that Border Patrol had been tracking a group of people for 18 miles. What we think is suspicious about this is that they did not take them into custody, but waited until they got to the medical camp," Vallet said.
"We think this was a direct targeted attack on the humanitarian assistance we have been providing during the deadliest time of the year, and we have been providing this humanitarian assistance for over 13 years," Vallet said, citing changes the group attributes to the Trump administration.