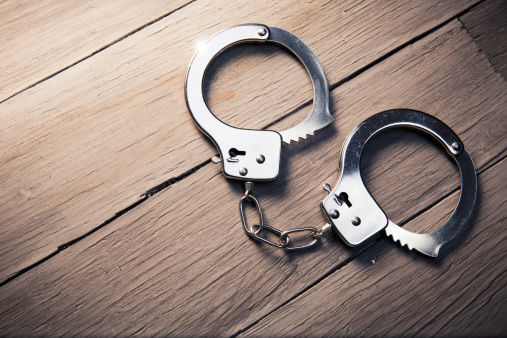 Two Tucson men, both refugees from Somalia, have been arrested on suspicion of trying to join the Islamic State and fight for the terror group or launch an attack on U.S. soil, federal officials said Monday.
Ahmed Mahad Mohamed, 21, and Abdi Yemani Hussein, 20, were arrested Friday at the Tucson International Airport, according to a news release from the U.S. Attorney's Office in Arizona. The two are facing charges of conspiracy to provide material support to a designated foreign terrorist organization.
Mohamed, a permanent resident of the U.S., and Hussein, a refugee, had been communicating with an undercover FBI agent who they believed was a supporter of IS ideology, according to a federal criminal complaint filed Friday.
Mohamed and Hussein revealed during the communications that they wanted to travel overseas to fight on behalf of IS or conduct an attack within the U.S. if they were unable to travel, the criminal complaint said.
The men purchased tickets to travel from Tucson to Egypt, with the intent to travel on to the Sinai Peninsula and join IS, according to the news release.
FBI agents arrested the men after they checked in for their flight and passed through airport security, officials said.
Mohamed and Hussein both came to the U.S. as refugees from Somalia, officials said. Four years ago, Hussein attended Rincon High School, finishing his freshman year and one semester as a sophomore, according to the Tucson Unified School District. 
The FBI started its investigation connected to Mohamed in August 2018, when Mohamed initiated a conversation online with an FBI agent pretending to be someone overseas. Mohamed told the agent he was a Somali supporter of IS who wanted to join and fight in Syria and achieve martyrdom, the criminal complaint said.
In December 2018, Mohamed was introduced to another undercover FBI agent through social media platforms, documents show.
In their communication, Mohamed told the agent he wanted to make it to Syria and said, "if I go to Syria I want to be the beheading person ... I want to kill them so many I am thirsty for their blood," using Arabic phrases to refer to disbelievers. Mohamed told the undercover agent many times that he wanted to be the "beheading guy," according to the complaint.
From December 2018 to January 2019, Mohamed had several discussions with the FBI agent and made statements including, "If this kuffar (the Arabic word for disbeliever) stops me I will make attack with truck or anywhere that can kill so many kuffar."
Mohamed met with the FBI agent in person four times to talk about his plans to travel to Egypt, Sinai or Somalia to fight alongside IS.
During their second in-person meeting, Mohamed introduced the undercover agent to Hussein, who also indicated he wanted to travel to Middle East to join IS.
As the two men updated the FBI agent on their progress obtaining immigration travel documents, the FBI confirmed they had submitted their application and received permission to travel outside the country, the court document said.
During their fourth meeting with the FBI agent, the men said they wanted to leave as soon as possible.
Hussein said that IS is the best and when he got to Sinai he needed "blood on his hands," the complaint said. Mohamed said he was an IS supporter since 2015, when he was 17 years old.
During their fourth meeting, Hussein made references to the ceremony after the last presidential election being a good target and said he wanted to "blow up the White House," according to the court document.
He also said he wanted to travel around the world and "make explosion," and indicated if someone tried to stop him he would come to Tucson and the "city will die."
During their final meeting, on June 24, Mohamed gave the FBI agent his travel documents for safekeeping and said he could not trust his family.
On July 25, Mohamed told the employee he and Hussein purchased round-trip tickets to Cairo, Egypt, with a July 26 departure.