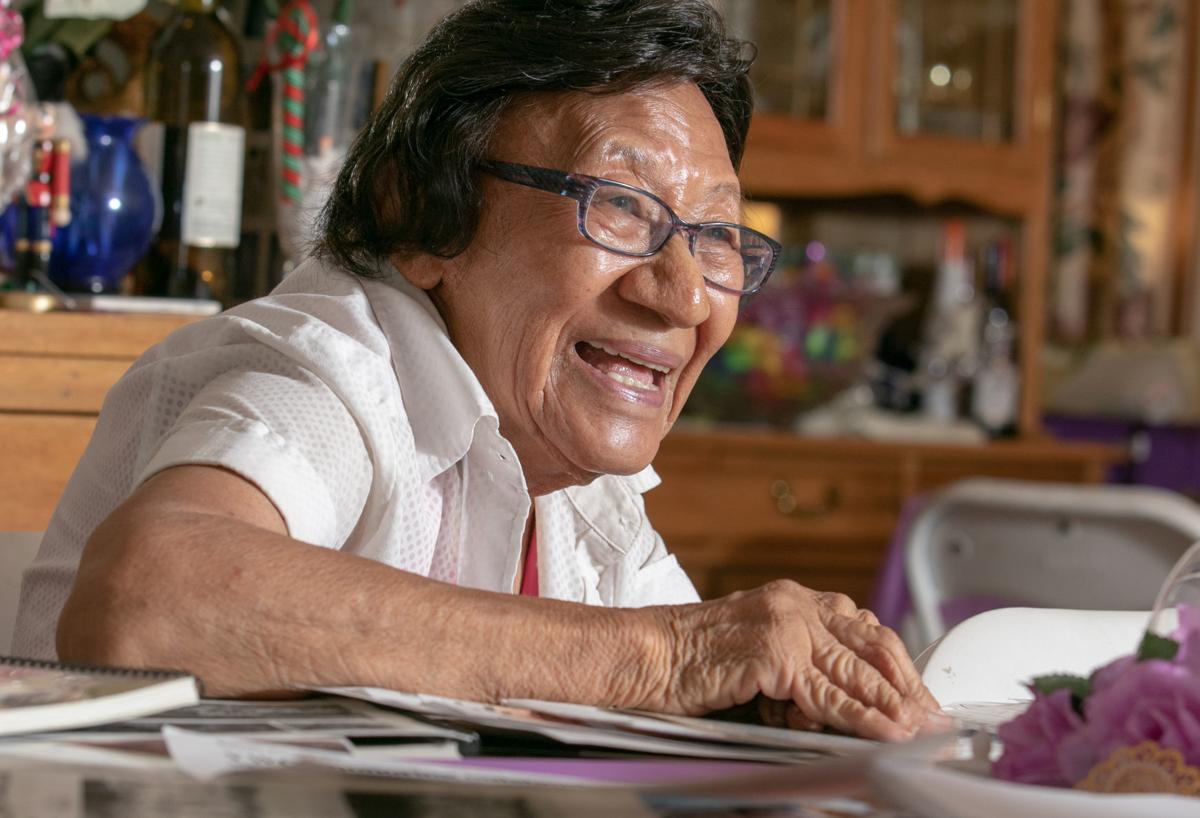 Norma Jean Don made such a strong impression on the junior high school students she taught more than 50 years ago that some of them still meet regularly with their former teacher and coach.
Don and her former students, who are now in their 60s and 70s, meet every month for lunch at Desert Diamond Casino. She taught the women in the 1960s at John Spring Junior High School. Another group of women who were her students in the 1950s also have met with Don at separate gatherings.
At a recent casino lunch, the women exchanged lively chatter and contagious laughter as they drifted back to their schoolgirl years and then returned to the present to catch up on their lives, including trips, birthdays and family celebrations. After lunch, they headed out with Don to the casino floor to try their luck.
"My main thing in working with the students was to show respect, kindness and love. I offered lots of encouragement," said Don, who began teaching at age 22. She said she enjoys the gatherings and friendships that have formed with the women.
Don is a dynamo among the women. At age 85, she stands just over 4 feet tall, still drives and hosts up to nine parties each December at her home — which remains decorated all year in pink, including a Christmas tree with sparkling ornaments.
The gatherings are for former students, teachers, coaches, bowlers and horse groups. At one time, she owned five Arabian horses, including champions.
She also invites University of Arizona female athletes to parties during the year. She is known as their "godmother," a top cheerleader with season tickets to softball, volleyball and basketball games — providing goody bags with healthy treats and motivational notes to the teams.
Then there are the parties for her family that easily include 35 people at one time.
Last week, more than a dozen women who were either taught physical education, health or were coached by Don in volleyball, basketball, softball or track remembered why they respect and love their mentor.
"She had such a compassion for us girls from Barrios Hollywood, Sobaco and Anita," said Elsa Pesqueira, 70, a former University of Arizona administrative assistant.
"Miss Don is an amazing woman and she was a mentor to all of us. She was the only teacher who paddled me. I considered it an honor. I must have deserved it. I probably was mouthing off and talking back," said Pesqueira, explaining that junior high was a difficult period because her parents were going through a divorce and Don was "never too busy" for her.
"When we needed a hug or a hello, she was there for us. She was very perceptive. I never discussed the divorce because I was embarrassed. Miss Don helped shape my life — not only mine but many of our lives," recalled Pesqueira.
In reflection, Don said she didn't see herself as a mother figure to her young students.
"I was very strict — but fair. I respected my students and I never really got angry at them. We talked things out," she said.
"She made the most of what we had at John Spring. We would run around a field of dirt and rocks," said Pesqueira, who was on a winning 1962 championship volleyball team with fellow teammate Mary Camargo.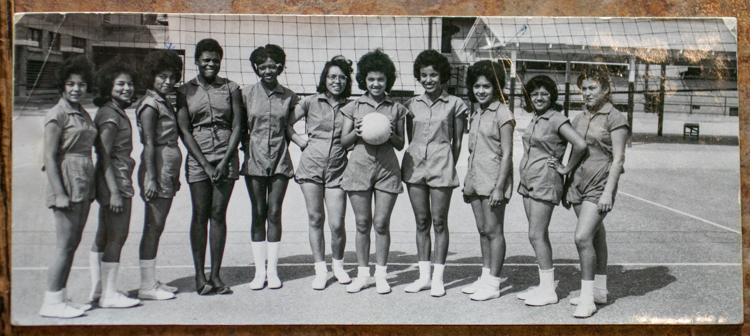 Camargo, who was raised by her grandmother at Old Pascua Yaqui Village, proudly showed the black-and-white photo of the girls that was given to her by Don that championship year.
"She taught us to be team players and to help one another. She stressed education and good grades," said Camargo, who was on the honor roll and also played softball and basketball team.
"I learned confidence from Miss Don," said Camargo, 71, a retired state Department of Economic Security criminal investigator.
Another former student, Barbara Camaliche Garcia of Mesquite, Nevada, recently sent Don a letter.
"I just wanted to tell you how important you have been in my life," wrote Camaliche Garcia, 66, a retired labor liaison for Hill Air Force Base in Utah.
She told a story of Don's impact on her life: "I tried out for cheerleader and I know I wasn't good. But, I would not give up. Miss Don always told us to be our best."
When Camaliche Garcia made the cheerleading squad as an alternate, Don pulled her aside and told her to practice and "try really hard" when she was called to perform. The teen improved and when she graduated and moved to Layton, Utah, with her family, she tried out and was selected as a cheerleader for a youth organization.
"Miss Don made me believe in myself and taught me that if I put my mind to it, I could do whatever I wanted," said Camaliche Garcia. That confidence helped Camaliche Garcia fit in at the predominantly white, Mormon school where she joined the pep club and excelled in her studies.
Class of 1967 graduate Carmen Sainz, 66, a retired security guard for Amphitheater Public Schools, reconnected with Don three years ago, and began meeting her for lunch. In 2016, Sainz invited other former students and attendance at the monthly luncheons grew.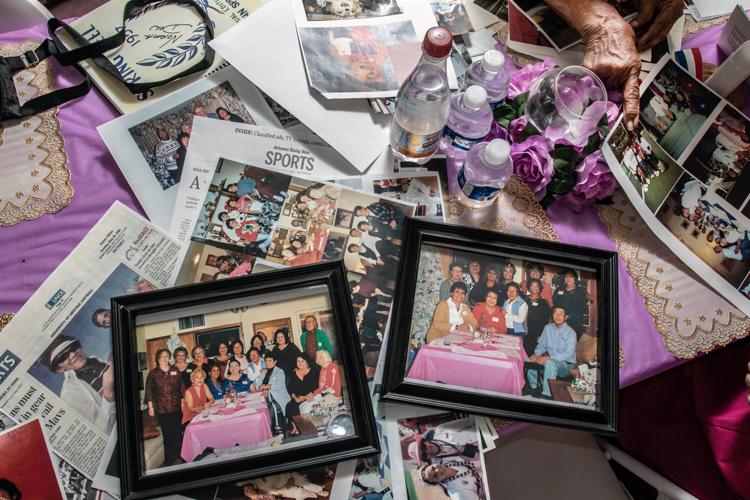 Alumni from 1951 to 1978 gather yearly at the former school in the Dunbar/Spring Neighborhood at West Second Street and North Main Avenue. The building used to house Dunbar School, an all black segregated school that opened in 1918.
It remained segregated until 1951, when it was renamed John Spring and then was attended by black, Mexican-American and Asian students until it closed in 1978. The building is now Dunbar Pavilion, an educational, cultural and social center celebrating African descent.
After John Spring closed, Don became an arts teacher at Doolen Middle School and retired from Tucson Unified School District in 1988 after 33 years of teaching.
Don, who graduated in 1955 from the University of Arizona with a bachelor's degree in education, lived in the Dunbar/Spring neighborhood, where her father owned a market. She had nine siblings, including the late community leader Esther Tang. The family moved to Tucson's south side when Don was 7 years old.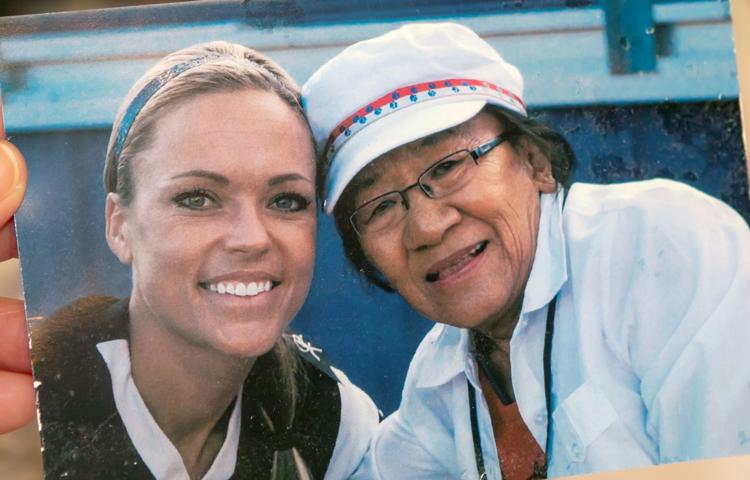 When not teaching, Don showed Arabian horses and taught herself to be an equine photographer and also made and sold leather work at Old Tucson Studios and several other outlets.
Don has been acknowledged with numerous athletic, educational and community awards. She was inducted in 1994 into the Pima County Sports Hall of Fame as "a pioneer among women athletes and coaches in Tucson at a time when the field was dominated by men and sports participation was considered taboo for women."
But what many remember most about her was how Don passed her strength to her students — and formed a lifelong bond with many of them.
Contact reporter Carmen Duarte at cduarte@tucson.com or 573-4104. On Twitter: @cduartestar