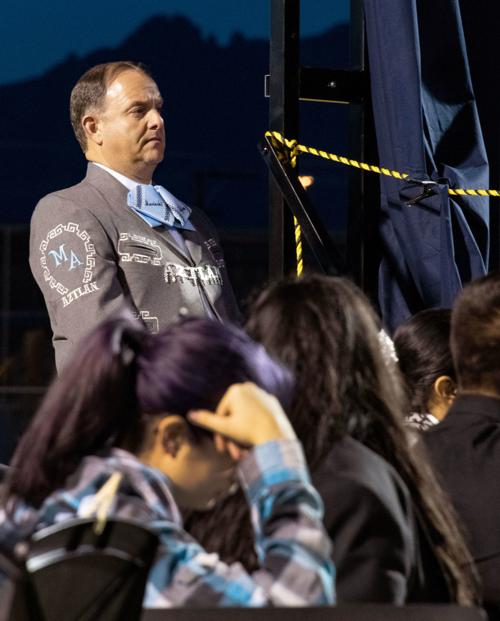 Tucson Unified mariachi director for Pueblo High School is the 2021 recipient of the Governor's Arts Award in Arts in Education.
Mariachi Aztlan director John Contreras has been leading the award-winning mariachi group for 18 years and has a private and public music-education career spanning 30 years, a news release said. He has served on TUSD's Music Leadership Team where he develops curriculum, supports remote instruction and records student performances.
"The reward of seeing my students grasp and perform concepts that I have taught them is immeasurable," Contreras said. "Mariachi education bridges culture and entertainment personified through hours of dedicated rehearsal and high-quality performance. I consider it a privilege and an honor to pass on the tradition of Mexico's folkloric music."
Esperero Canyon to hold tours
Catalina Foothills is holding small, socially distanced tours for Esperero Canyon Middle School.
The tours will be held weekly on Fridays at 3 p.m. The middle school offers in-person learning five days a week.
To schedule a tour call 209-8102. Participants must wear a mask and comply with the guidelines of the Catalina Foothills School District mitigation plan.
For more information about open enrollment and resident registration for the 2021-2022 school year, go to cfsd16.org.
Book donation benefits schools
Kiwanis de Amigos donated more than 325 chapter books to fifth- and sixth-grade students at Walter Douglas Elementary.
Their teachers suggested some titles to the organization, which does charity work to serve children and families in Tucson and Southern Arizona, and the group recently delivered the boxes of books.
The organization also arranged a donation of books for younger students at six elementary schools in Flowing Wells and Sunnyside school districts.
Kiwanis de Amigos welcomes new members and volunteers, who can join virtual meetings held every other Tuesday at 7 a.m. For information about the Kiwanis de Amigos, go to KiwanisdeAmigos.org.
5th-grade essay contest now open
Arizona's Education Savings Plan, or AZ529, is holding its second annual essay writing contest for fifth-graders throughout the state.
To enter, applicants need to write an essay answering the question: What is your dream job, and how do you plan on achieving it in the future?
The contest is open now and will run through May 29. There will be 20 winners who will each earn $529 toward a new or existing AZ529 Education Savings Plan account. Judges will select one winner from each of Arizona's 15 counties and an additional five winners in Maricopa and Pima counties due to higher populations.
The state of Arizona offers a tax deduction each year for investing in a AZ529 Plan for young students' college savings. Funds earned over time will remain tax-free when used for a wide variety of covered educational expenses, such as tuition, books, computers and room and board. Friends and family members can also add to a child's AZ529 account and earn the same tax benefit.
Photos: TUSD begins in-person full-time instruction
TUSD in-person instruction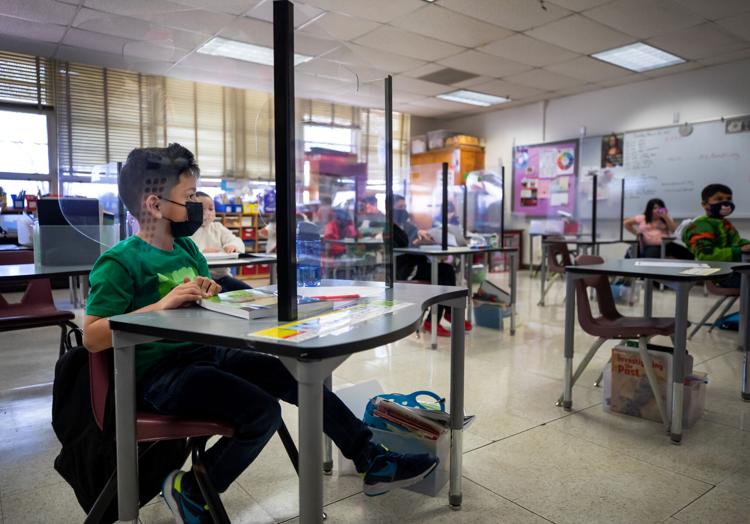 TUSD in-person instruction

TUSD in-person instruction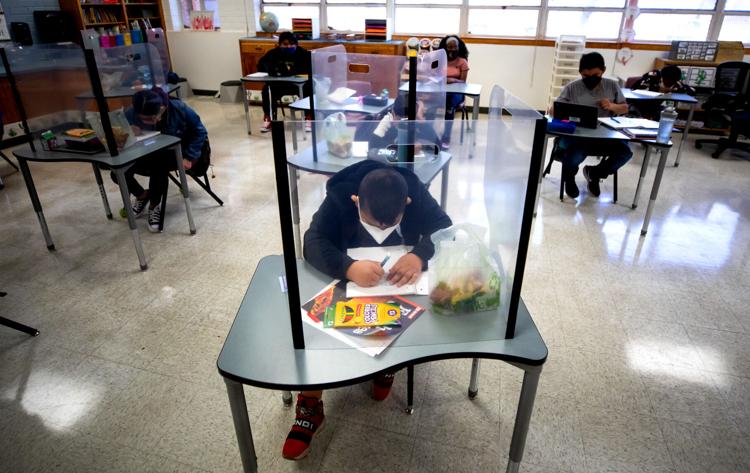 TUSD in-person instruction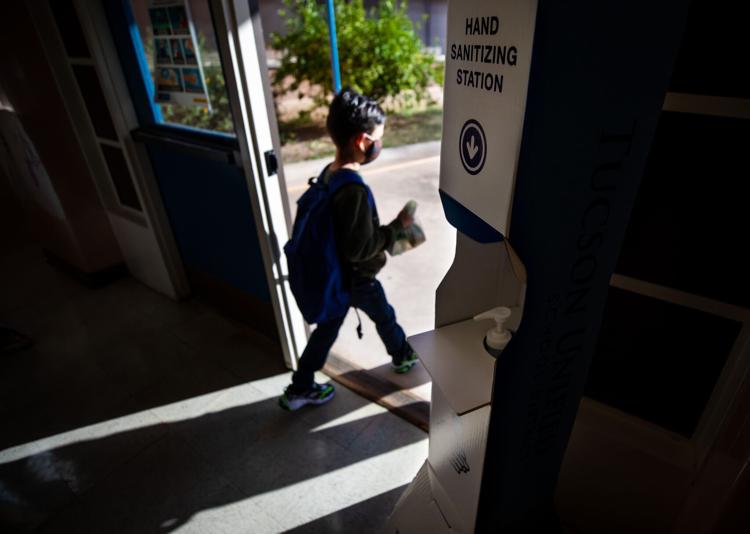 TUSD in-person instruction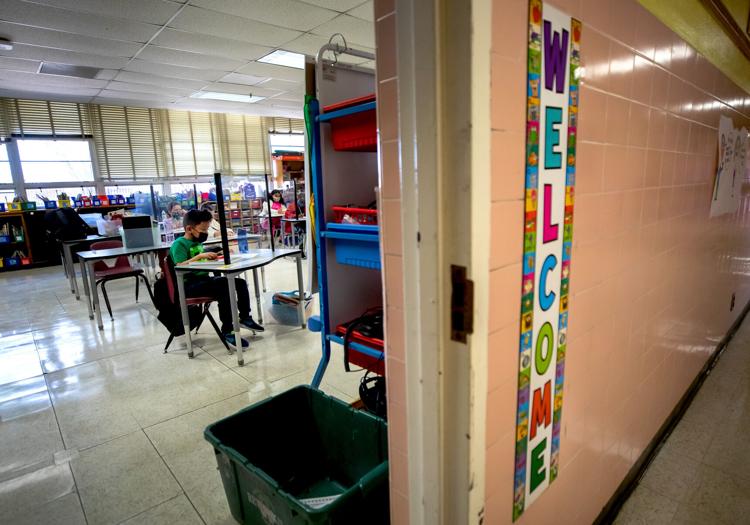 TUSD in-person instruction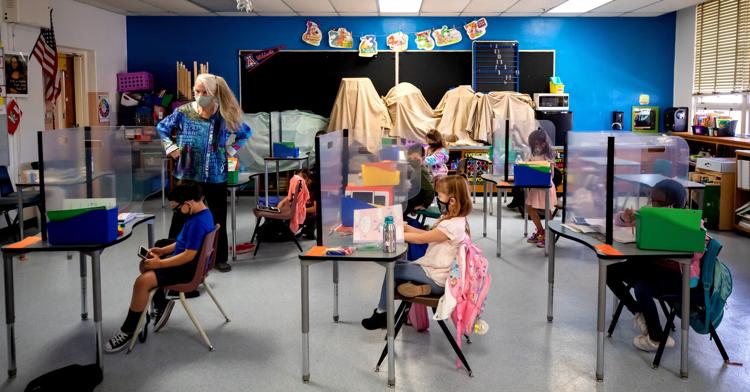 TUSD in-person instruction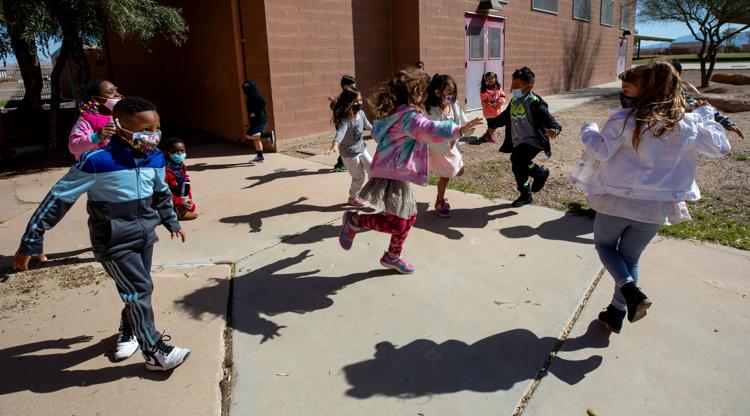 TUSD in-person instruction
TUSD in-person instruction
TUSD in-person instruction