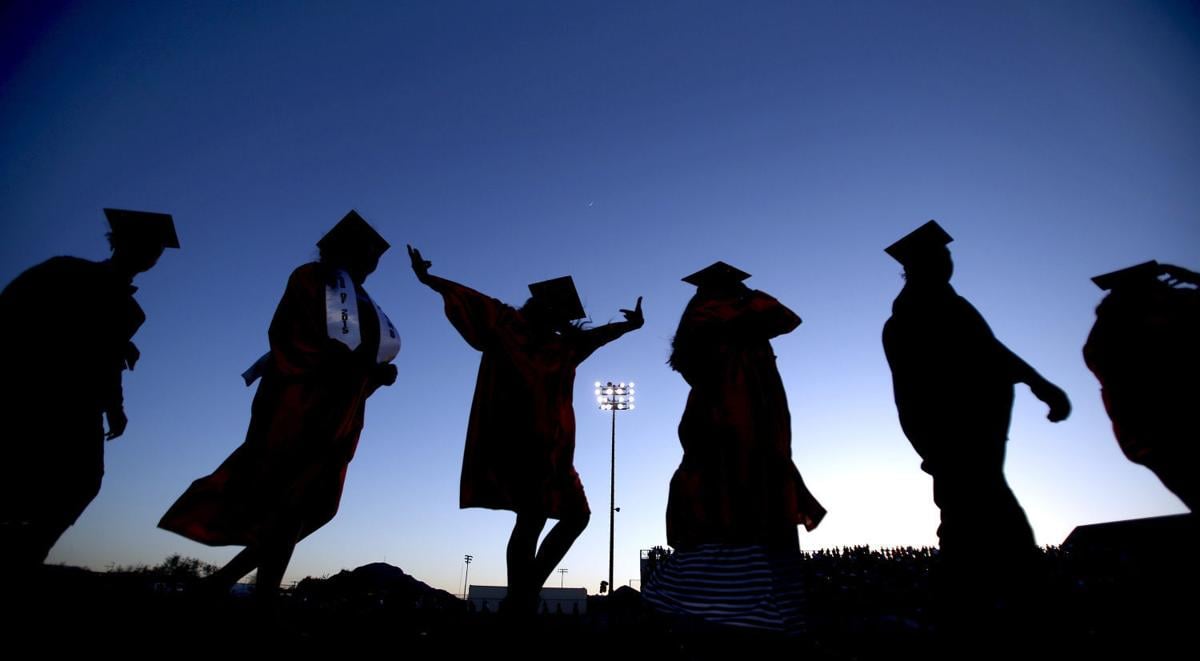 A state law requiring that high school seniors pass a civics test to graduate may prevent 14 Tucson-area teens from donning caps and gowns.
This is the first year that passing the exam, which is based on the civics portion of the U.S. citizenship test, was a requirement for graduation. Students had to answer at least 60 of the test's 100 questions correctly to pass.
More than 7,000 12th-graders across the Tucson area have passed the test, signed into law by Gov. Doug Ducey in January 2015, making Arizona the first state with such a requirement.
Thirteen students from Tucson Unified School District and one from Marana Unified were in danger of not graduating because of the test at the time of publication.
No students were at risk of missing graduation due to failing the exam in Tucson's seven other major school districts.
Those who failed were given opportunities to retake the test, school district officials said.
In Marana, students could continue taking the test, as needed, until passing. In TUSD, students could retake the test every 48 hours after April 13 through May 20 and were to be given two more chances to take the test .
"Obviously we don't want any student to not pass, but to only have 13 students is pretty extraordinary overall," said Matt Munger, director of high schools for TUSD — Tucson's largest school district.
Having an objective assessment that isn't written by the students' teachers is "always a good use of time" and provides data that teachers can use to inform future instruction, Munger added.
"It certainly gives us great indicators, for instance in high school, if they know the material, can we delve deeper, spend time on another unit," Munger said. "Or it's a good indicator as can we spend more time teaching it so they're more proficient."
The act was spearheaded by Scottsdale-based Civics Education Initiative, which is working to implement a test like this in every state.
So far, the organization has seen success, with 22 states now requiring civics testing.
"We're getting great bipartisan support in all the states we go into," said Lucian Spataro, chief academic officer for the Joe Foss Institute, the organization that formed the Civics Education Initiative.
The goal of creating such legislation is to put civics education on a "level playing field" with math, science and English, Spataro said.
"The civics discipline is important and is the premise on which this country is built," Spataro said. "It's important for students to know how our country works. How the government works. How legislation is passed. ... Civic engagement is critical to our country. ... When we see results like we're seeing in Arizona, it's great. We're excited to see that. It's really positive."