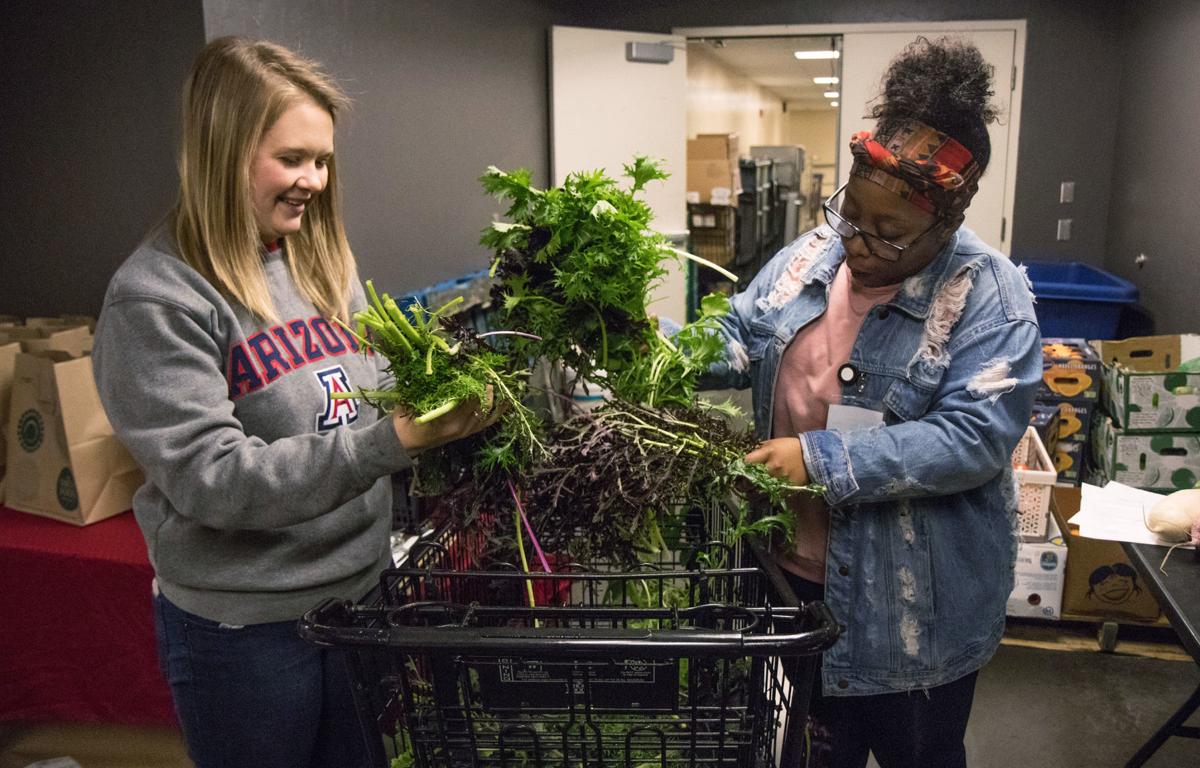 A fund at the University of Arizona has helped more than 1,000 students who needed help covering rent, utilities, medications or buying food.
Fueled by the economic effects of the coronavirus pandemic, the UA launched its Student Emergency Fund, soliciting community donations that surpassed more than $505,000 since March 20.
"I'm surprised that folks are able to support it in the way that they are," said Chrissy Lieberman, associate dean of students. "Every time I'm afraid we're going to run out of money, somebody steps up in a way that shocks me and keeps us moving, which is incredible."
More than 1,900 students have applied for assistance and more funding donations are needed. On average, $500 in assistance has reached students typically identified as Pell Grant recipients and first-generation college students.
"It does seem that a lot of it is folks who had two or three jobs. We've even had some students where both their parents now don't have employment. So, there's, you know, they may be home with them, but then now, they're really struggling for all of them to get through," Lieberman said.
The UA will soon be distributing more than $15 million of the Coronavirus Aid, Relief, and Economic Security Act funds to students, which will allow the emergency fund to help those who don't qualify for federal funding.
The sudden switch to online classes caused by the pandemic also highlights other services students need.
"If we're seeing any concerns related to new anxieties or anything that the student is experiencing, we can deploy our usual resources that we have in the Dean of Students Office, but we also remind them the campus pantry is still functioning," Lieberman said.
Counselors are now conducting telemedicine with students to check in. Through those meetings, "We've even had some folks reveal some substance concerns, different things we hear about, but the (pandemic) is just manifesting a lot of things," she said.
The office is also trying to help in areas rarely thought about, such as supplying students who don't have appropriate attire for a job interview, according to Lieberman.
The support offered to needy students during the pandemic should be maintained even as the UA anticipates losses of $250 million by the end of the 2021 fiscal year, says Anthony Rusk, a UA student and student-regent with the Arizona Board of Regents.
Rusk, who oversees development at the UA campus pantry, sees firsthand the needs of his fellow students.
The pantry has 475 visits per week from 275 separate visitors, according to Rusk. Nearly half of the visits are from students who have remained on campus since it switched to online classes.
"When we did testimonials at the campus pantry, a lot of students said that if it wasn't for the campus pantry, they wouldn't have something to eat for up to three days," Rusk said. Rusk is advocating for a data-driven, continuous effort to help students who are most in need, without having to rely on money being donated by the community.
Basic needs, he says, extend to addressing other social issues, like student homelessness. Lieberman said the UA will continue to explore ways to make sure students stay on track while at the UA.
Contact Star reporter Shaq Davis at 573-4218 or sdavis@tucson.com
On Twitter: @ShaqDavis1