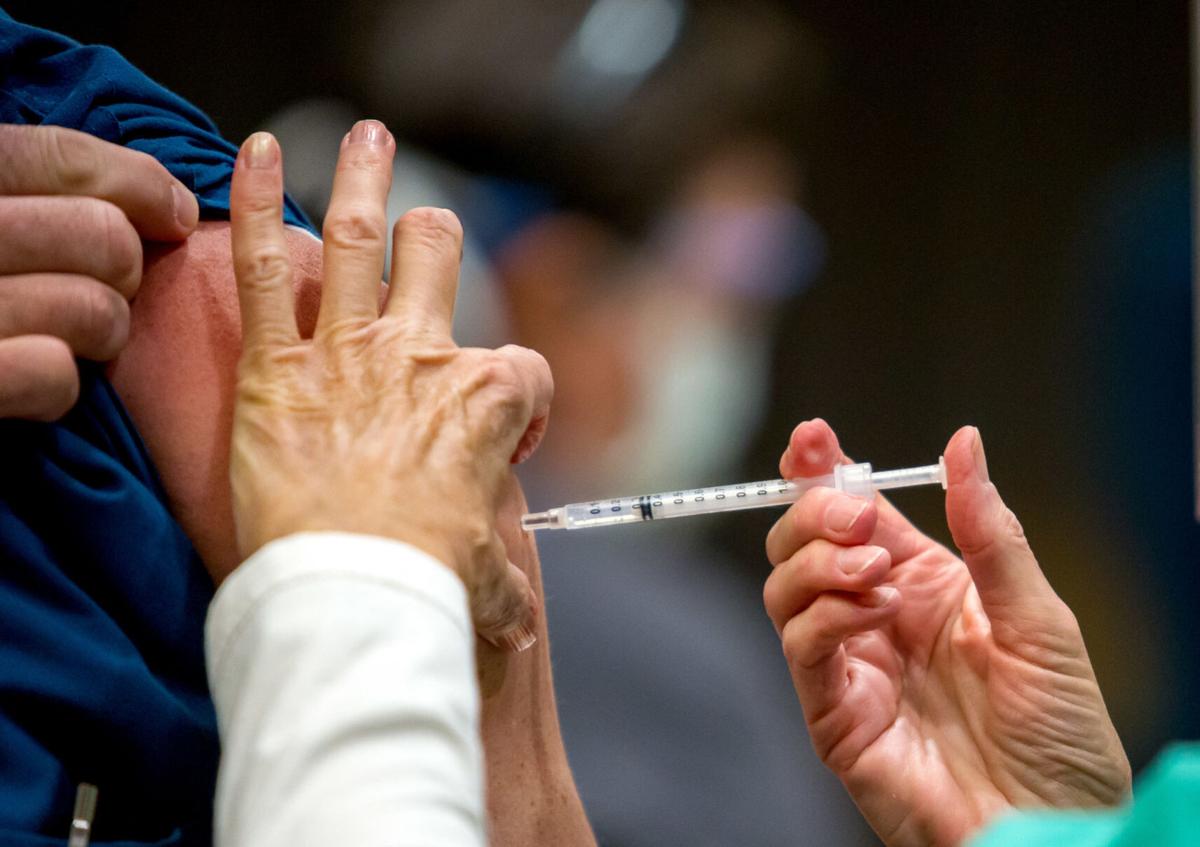 The number of COVID-19 cases in Arizona spiked in the last week of December, setting a new statewide record after a lull the prior week of Christmas, according to the Arizona Department of Health Services' chart.
During the week of Christmas, a temporary dip in testing likely explains the simultaneous dip in cases, but a rise in statewide and countywide cases the very next week far outpaced testing.
The virus was so widespread in the final week of December that about 8 in every 1,000 people were infected across the state. Countywide, about 7 in every 1,000 people were infected.
"The big question should be: Have we seen the peak yet and is this as bad as it's going to get? And part of me says, 'probably,'" said Pima County's chief medical officer, Dr. Francisco Garcia, adding that this doesn't mean, by any stretch of the imagination, that cases are going to quickly drop off.
Cases in Pima County surged the week after Christmas but didn't set a record at the county level, according to the ADHS's chart of cases by day.
When case counts in Pima County are reported for this past week, it's hard for Garcia to see them breaking another record, he said. But he still wonders if we'll see a spike in cases following New Year's Eve.
"The mitigation strategies are actually kind of working," he said. "And so I'm actually holding my breath to see what happens."
But the county has implemented all of the mitigation policies it can, Garcia said. Going forward, he is focusing on the vaccine.
He said the county's goal is to get 300,000 vaccines administered within the first 90 days of the year.
As of Friday, 25,876 vaccines had been administered countywide, according to an update published by the ADHS. Garcia said that this number wasn't completely up to date and was short by a few thousand.
Dr. Joe Gerald, an associate professor with the University of Arizona's College of Public Health, has a different outlook for the next two months.
He said he is seeing no signs of a plateau. In fact, he said the virus is spreading so rapidly that Arizona may reach herd immunity by the time any substantial portion of the population is vaccinated.
If the virus spreads really fast, "then it might be early February where this will begin to collapse under its own weight," he said. "At the pace we're churning through cases right now, February looks like it's going to be the worst month."
It could be twice as bad as January, maybe even four times as bad, he said. "Darker days are ahead."
Since early vaccines are generally going to be prioritized for those at the greatest risk of death, we may be able to mitigate the ultimate death toll, but not the case counts and likely not the hospitalizations either, Gerald said.
Week-to-week cases in Pima County increased by 28% to 7,413 in the last week of December, while the number of diagnostic tests remained effectively flat, with a slight bump of 5%, according to the ADHS data, as of Friday.
Over the same time frame, new cases also increased statewide by 40% to 56,805, while diagnostic tests increased by 19%.
The percentage of positive diagnostic tests also increased from 20% to 24% countywide. And it rose from 20% to 25% statewide.
It's difficult to reproduce these percentages provided by ADHS because the department only includes results reported to it electronically, whereas its case counts include results reported both electronically and non-electronically. In other words, ADHS doesn't include all test results when calculating the percentage of positive diagnostic tests.
Coronavirus hospitalizations recently set another record in Arizona and Pima County during the week of Christmas, jumping 9% statewide to 3,208 and 8% countywide to 458.
The Arizona Daily Star typically waits two weeks for hospitalizations and deaths to show up in the data, but the data from one week ago already show another record number of statewide hospitalizations in the last week of 2020.
Additionally, hospitals have remained crowded. Only 7% of inpatient beds and 8% of ICU beds were available on Friday in Arizona, according to ADHS's chart of hospital bed usage and availability, as of Saturday.
As the hospitals in Arizona become even more overwhelmed, we won't know where the weak links are until they break, Gerald said. In other words, we don't know what will go wrong until it happens.
Countywide, week-to-week COVID-19 deaths fell 18% to 94 during the week of Christmas, according to data from the Pima County Health Department.
The COVID-19 death tally on the ADHS chart of deaths by date also showed 622 deaths during the same week, which would be a 10% decline.