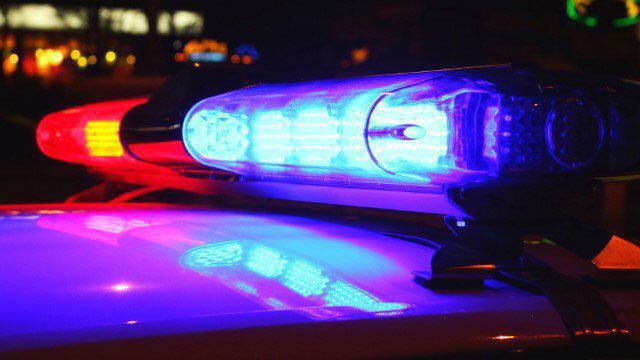 A Tucson man told authorities he killed his 6-year-old son last week while trying to exorcise a demon out of him, according to a federal complaint.
Pablo Martinez, 31, is facing a first-degree murder charge after he allegedly held the boy's head under a running hot-water faucet, said the complaint, which was filed by the FBI.
On Thursday, Pascua Yaqui police went to a home in the 7500 block of South Yoem Bo Oh on the Pascua Yaqui Reservation on the southwest side in response to a call about a child with burns.
When officers arrived, they found Martinez and a woman, later identified as the boy's mother, standing outside the home.
Upon entering the home, they found the boy naked, propped up on a pillow and apparently not breathing. He was wrapped in a towel and taken by ambulance to Banner-University Medical Center.
He had burns over about 15% of his body, which authorities observed to his forearms, elbows and head, the documents said. The boy, who name was not released, was pronounced dead at the hospital a short time later.
When officers asked what happened, the woman told police "he can tell you," directing them to Martinez, the complaint stated.
Martinez initially told police they were "not in the right mind-set" to understand, but after further questioning, surrendered to police.
Martinez later told investigators he noticed the week prior that the boy had a demon inside of him, according to the complaint.
The woman also told authorities that the boy was "acting demonic," the complaint said.
Before the incident, Martinez offered to bathe the two children living at the home. He then saw "something evil" in the boy and needed to cast the demon out to save him. When the boy had an "unnatural fit of rage," Martinez held his head under the bathtub faucet so that hot water was pouring into the boy's mouth.
Martinez estimated the boy's head was under the faucet for 5 to 10 minutes.
When the other child left the bathroom crying, the woman said she heard a gurgling sound coming from the bathroom, the complaint said.
She attempted to enter, but the door was locked.
The woman unlocked the door and screamed at Martinez to stop, but Martinez responded that he had to do it, the complaint said.
While calling 911, the woman saw Martinez attempting CPR on the boy and pouring cold water on him. She then observed water coming out of the boy's mouth, according to the complaint.
Contact Star reporter Shaq Davis at 573-4218 or sdavis@tucson.com
On Twitter: @ShaqDavis1
Get local news delivered to your inbox!
Subscribe to our Daily Headlines newsletter.