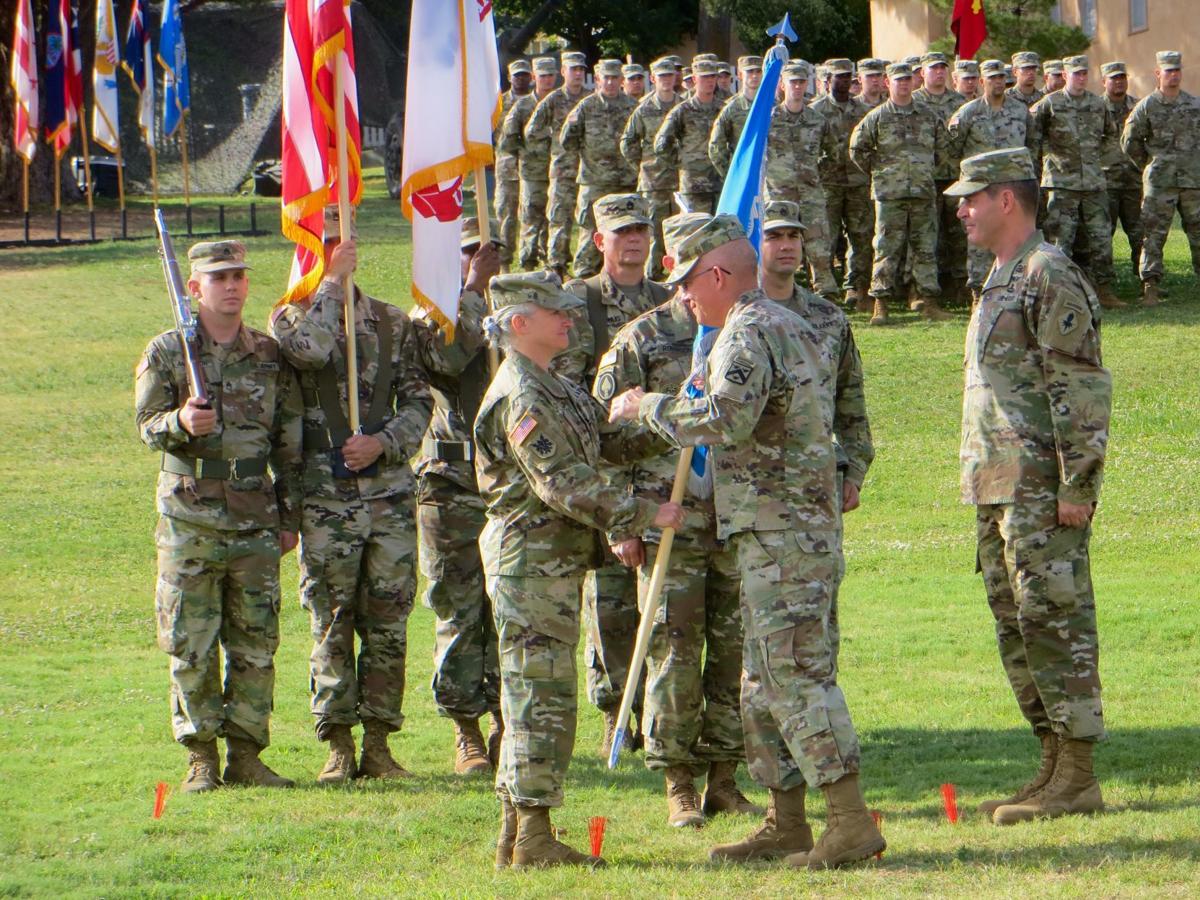 Fort Huachuca on Friday welcomed a new commander whose career has spanned combat intelligence operations in the Middle East, the top echelons at the Pentagon and command of Army intelligence in Europe.
Maj. Gen. Laura A. Potter assumed command of the U.S. Army Intelligence Center of Excellence and Fort Huachuca on Friday from Maj. Gen. Robert P. Walters Jr., who is retiring.
Potter previously spent three years as director of intelligence at the U.S. European Command in Stuttgart, Germany.
She was promoted from a one-star, brigadier general to a two-star major general just before the change-of-command ceremony, which was hosted by Lt. Gen. Michael D. Lundy, commanding general of the Army's Combined Arms Center and Fort Leavenworth, Kansas.
She holds bachelor's degrees in Russian and Spanish from Dickinson College, a master's degree from Georgetown University's School of Foreign Service, Center for Eurasian, Russian and East European Studies, and a master's in national security and strategic studies from the Naval War College.
Potter was an operations officer for an intelligence battalion and later deputy commander of the 205th Military Intelligence Brigade during Operation Iraqi Freedom in 2002 and 2003, her Army biography shows.
She served as a chief of special technical operations and executive assistant to the director for intelligence to the Joint Chiefs of Staff from 2004 to 2006 and commanded an intelligence battalion for about two years before joining the staff of then-Army Secretary Pete Geren as military assistant and executive officer.
After graduating from the Naval War College in 2010, Potter led NATO counterintelligence operations in Belgium for three years, then returned to Afghanistan to command a joint intelligence group during Operation Enduring Freedom.
Potter served as deputy chief of staff for Army intelligence in Germany from August 2014 until she was named director of intelligence for the U.S. European Command in July 2016.
Her decorations include the Defense Superior Service Medal, the Legion of Merit with oak-leaf cluster, the Bronze Star with oak-leaf cluster and the Defense Meritorious Service Medal.
Potter and her husband, retired Army Lt. Col. Randy Potter, have two sons.
Founded in 1877 as a post during the Indian Wars, Fort Huachuca now is a center for the Army's intelligence, communications, and electronic warfare training, hosting more than 6,000 active-duty soldiers and their families and some 5,000 civilian workers.