Eugene Anthony Ackerley, founder of Ackerley Advertising and also a manager of radio stations for 11 years in Tucson, died Jan. 30. He was 97.
"He died of natural causes," said his son Ed Ackerley, who along with his brother, Bill, now own the advertising agency that was a family operation since 1968.
"He was healthy right up to the end and living at home, a house that he lived in for 63 years," said Ed Ackerley on Monday. "He became ill and he died at St. Joe's (Hospital), and family was with him."
Ackerley, who was known as "Gene," and his wife, Gloria, moved from Nebraska to Tucson in 1957 and Gene went to work managing radio stations, starting with KCUB, KTAN and KCEE.
During this time, the couple reared seven children and became foster parents to 26, beginning this calling when they were volunteers with Catholic Social Services. The couple gave of themselves to help others, and saw their work with children as a ministry, recalled Ed Ackerley.
"They fostered mostly babies and younger children who were waiting for adoptive parents. Most of the children stayed with us for about a month, and the longest stayed three years," said the son.
He said his parents taught him and his siblings that helping children in need was the right thing to do even though it was difficult when the babies left their home. "There were already so many of us, and the babies became one of us, they were a part of our family," Ed Ackerley said.
The couple stopped fostering children when they founded Ackerley Advertising, which opened in 1968 at the Broadway Terrace Building at East Broadway and Swan Road. Gene Ackerley was known for his voice work and advertising slogans for El Con Mall and the Tucson Arizona Boys Chorus, among major department stores.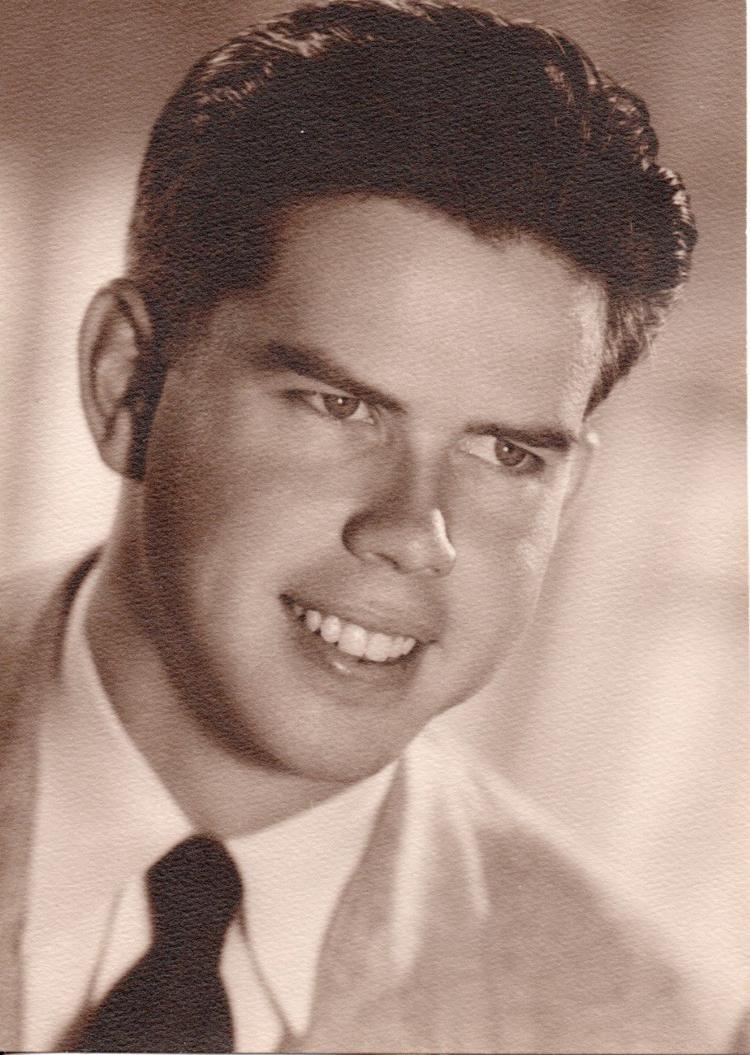 The couple's children worked at the agency filing, sorting and storing TV slides, videotapes and print advertising. When they could drive, they delivered advertising copy to TV and radio stations, and the newspapers.
Gene and Gloria Ackerley also were founding parishioners of Our Mother of Sorrows Catholic Church in 1958, and worked on fundraising campaigns to build the original church, which is now the parish hall, and the current church at 1800 S. Kolb Road. They also helped raise funds to build the parochial school, said Ed Ackerley.
Gene Ackerley was born Dec. 17, 1922, in Needles, California. He married his wife of 72 years, Gloria Cook, in 1942. She died in 2015.
Gene graduated in 1944 from University of Southern California, and worked in radio and managed stations in California, Idaho and Nebraska before moving to Tucson.
He was president of Nebraska Broadcasters Association, Tucson Broadcasters Association and the Advertising Agency Association of Tucson. In 1985, he received the American Advertising Federation Silver Medal, said Ed Ackerley.
In addition to sons Ed and Bill Ackerley, Gene is survived by his other children, Keating, Ande and Julian, 13 grandchildren and 13 great-grandchildren.
Visitation will be from 5 to 8 p.m. with a rosary recited at 7 p.m. Thursday, Feb. 6, at Bring's Broadway Chapel, 6910 E. Broadway.
A funeral Mass will be celebrated Friday, Feb. 7, at 11:30 a.m. at Our Mother of Sorrows Catholic Church. Burial will follow at East Lawn Palms Cemetery, 5801 E. Grant Road.
Contact reporter Carmen Duarte at cduarte@tucson.com or 573-4104.
On Twitter: @cduartestar.