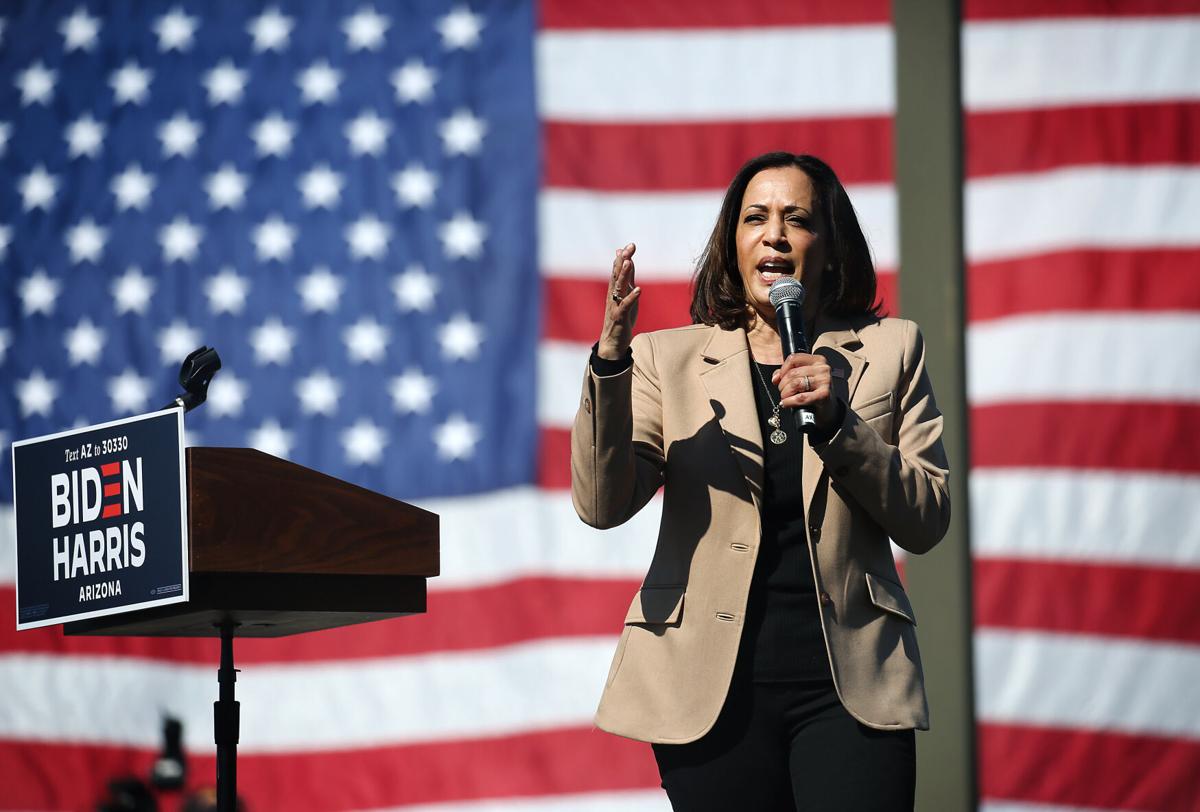 U.S. senator and Democratic vice presidential nominee Kamala Harris made a campaign stop in Tucson on Wednesday, visiting with local small-business owners and speaking at a private, drive-in rally at Pima Community College.
In her second visit to Arizona this month, Harris, along with Democratic presidential nominee Joe Biden, is working to sway voters throughout the state who have a long history of voting Republican in presidential elections. Unlike a rally held by President Donald Trump in Tucson last week, Harris' campaign kept the crowd to a minimum, requiring masks and social distancing.
As she arrived at the airport Wednesday morning, a small group of protesters stood outside the gates with "Make America Great Again" and "Trump 2020" flags waving from the back of a blue pickup truck. The protesters, eventually joined by more vehicles, followed Harris' motorcade as she made stops around the city.
In her first stop, Harris met with a group of Latina business owners at La Chaiteria, a small vegetarian Mexican restaurant on Tucson's west side.
She spoke with Wendy Garcia, owner of La Chaiteria; Marisol Flores-Aguirre, owner of Chulas; Vanessa Gallego, owner of Recyco, Inc.; and Frances Erunez and Sandra Otero Erunez, owners of Los Jarritos, about the importance of small businesses to the local economy and the need to support them through the pandemic.
"There is so much innovation and so much excitement surrounding the work they are doing, but they need access to more resources," Harris said. "Locally owned, small businesses have suffered greatly due to the COVID-19 pandemic, and Joe and I are dedicated to supporting them and giving them more resources."
At a drive-in rally hosted at PCC, dozens of vehicles lined up in front of a stage, many carrying large "Biden 2020" signs and "Arizona for Joe and Kamala" flags.
The invite-only event included remarks by several local leaders, including Demion Clinco, chair of the PCC board; Congressman Raúl Grijalva; former Congresswoman Gabrielle Giffords and her husband Mark Kelly, who is running for U.S. Senate; U.S. Rep. Ann Kirkpatrick; and Mayor Regina Romero.
During her speech, the senator criticized Trump for his handling of the pandemic, as well as his policies on health care, immigration and what she described as a bias toward America's rich and elite.
"We're in the midst of an economic crisis that is being compared to the Great Depression," she said. "Here in Arizona, 1 in 10 households are describing their family members as being hungry. Here in Arizona, 1 in 7 households is having a difficult time paying rent or were unable to pay rent last month. Here in Arizona, 1 in 4 businesses has gone out of business."
Harris emphasized the needs of working class families throughout the state, adding that the Biden administration would not raise taxes for anyone making less than $400,000 a year.
"Joe Biden and I understand America deserves so much more. We know that the strength of any human being is not based on who you beat down but on who you lift up," Harris said. "Let's not let anyone take our vote from us. Our democracy is always going to be as strong as our ability to fight for it."
Other speakers also took aim at Trump, encouraging Tucsonans to vote him out of office Nov. 3.
"When we elect Joe Biden as president and Kamala Harris as vice president and take a critically important step forward to restore, repair, recover and rebuild our nation and community, we will also at the same time be discarding the lies, the corruption, bigotry, the incompetence and the division that Trump has soiled all of us with in these last four years," said U.S Raúl Grijalva, D-Arizona.
Kelly, who was also looking to sway voters in his campaign for U.S. Senate, said the pandemic and subsequent economic impact were made worse by "a crisis of leadership."
Before introducing Harris to the crowd, Mayor Romero echoed those remarks, saying Trump and Arizona's state leaders have failed to fulfill their duty to citizens. As an avid opposer of Trump's proposed U.S.-Mexico border wall, Romero also criticized the administration for what she described as a divisive immigration policy.
"Less than 200 miles away from here, Trump is constructing his wall of hate on sacred land of the Tohono O'odham people," she said. "This is one of the many reasons why this election is so important."
After her stop in Tucson, Harris traveled to Phoenix where she met with Black community leaders and held another drive-in rally.
President Trump also returned to Arizona Wednesday, hosting campaign events in Goodyear and Mohave County.
2020 Presidential Campaign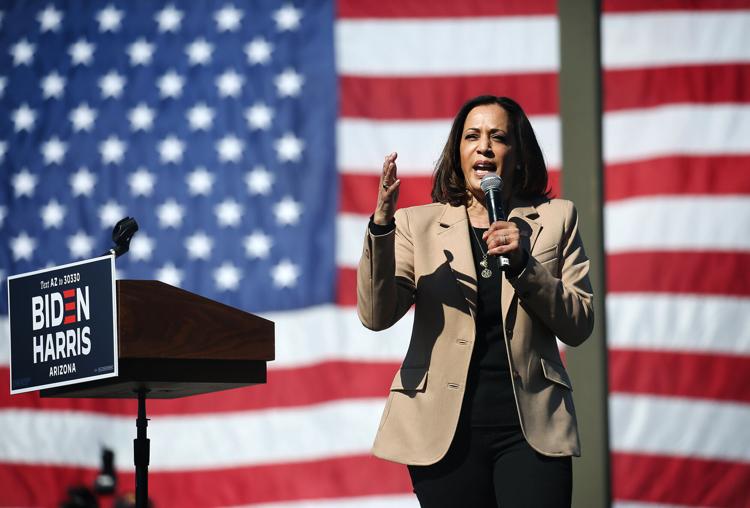 2020 Presidential Campaign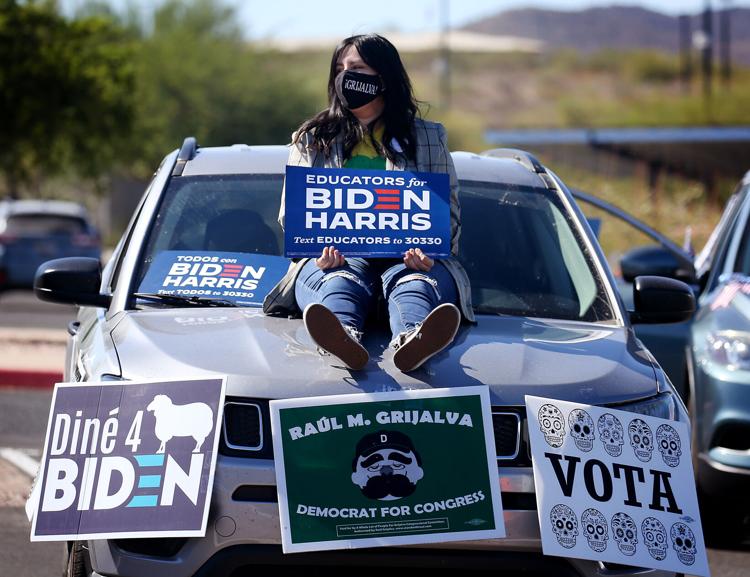 2020 Presidential Campaign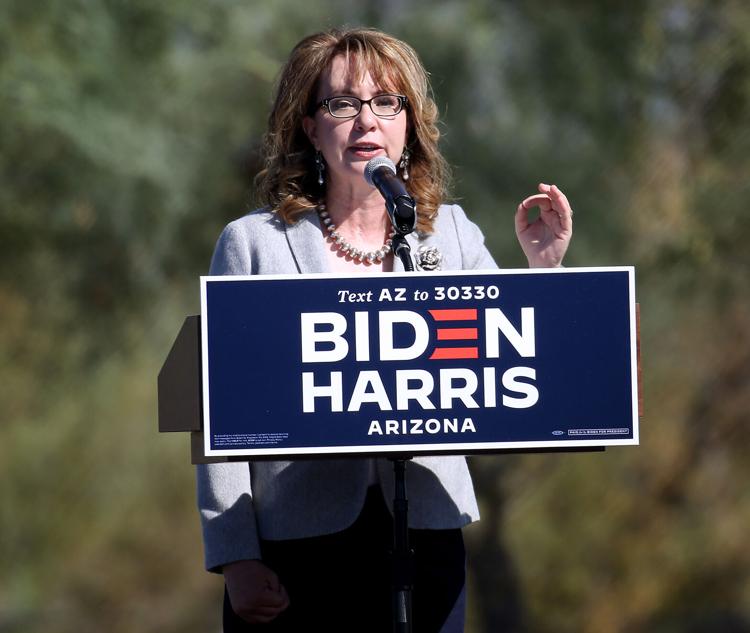 2020 Presidential Campaign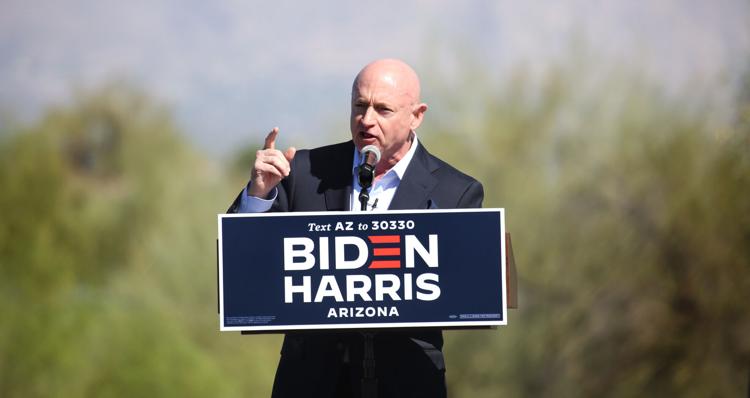 2020 Presidential Campaign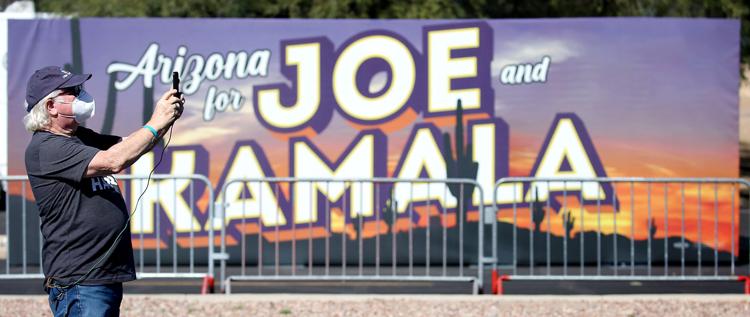 2020 Presidential Campaign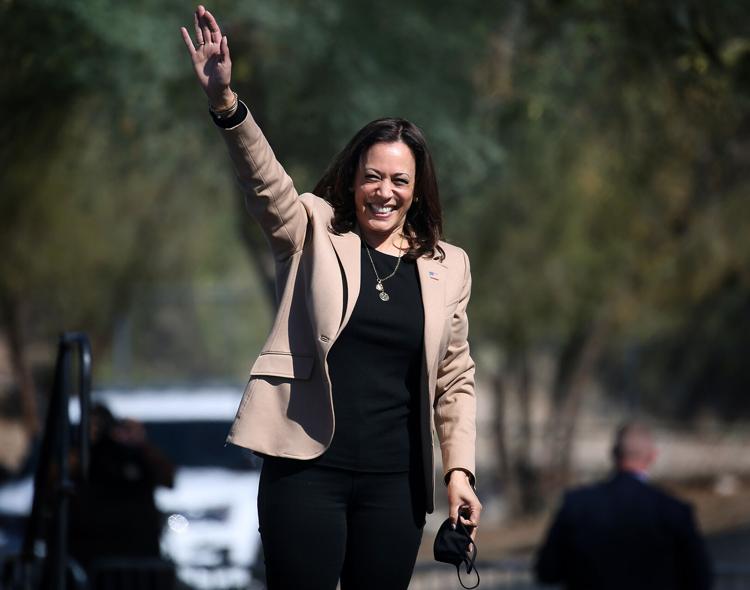 2020 Presidential Campaign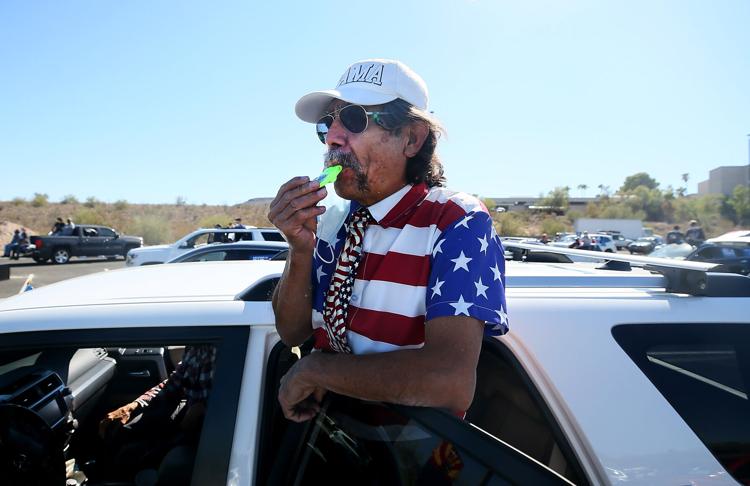 2020 Presidential Campaign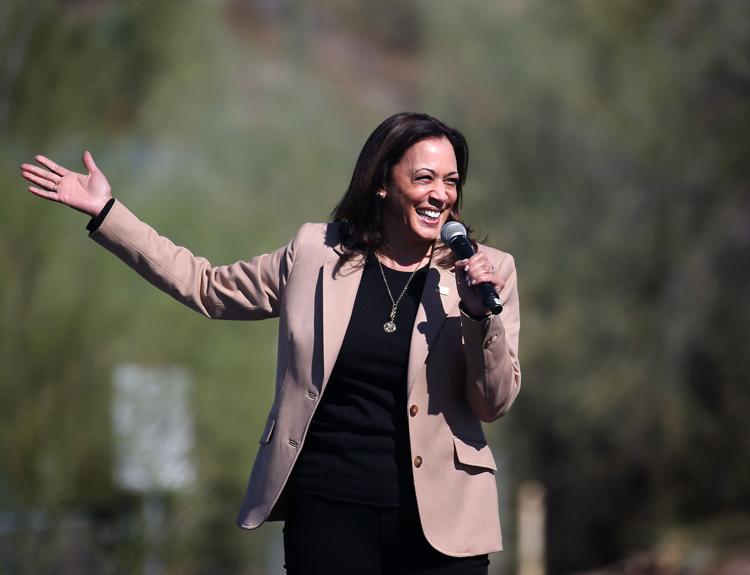 2020 Presidential Campaign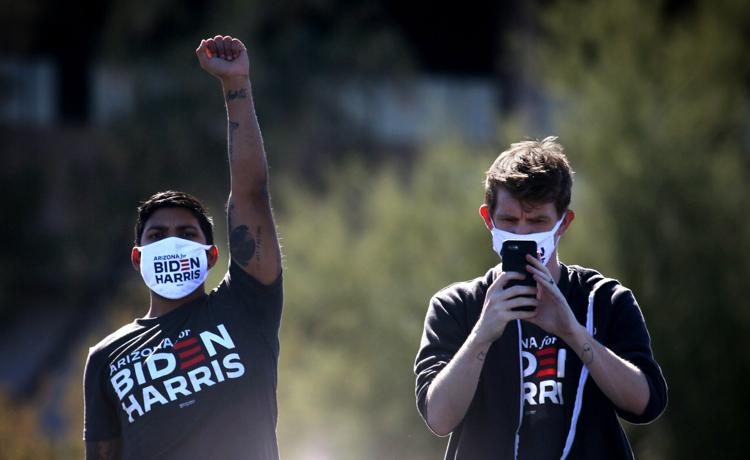 2020 Presidential Campaign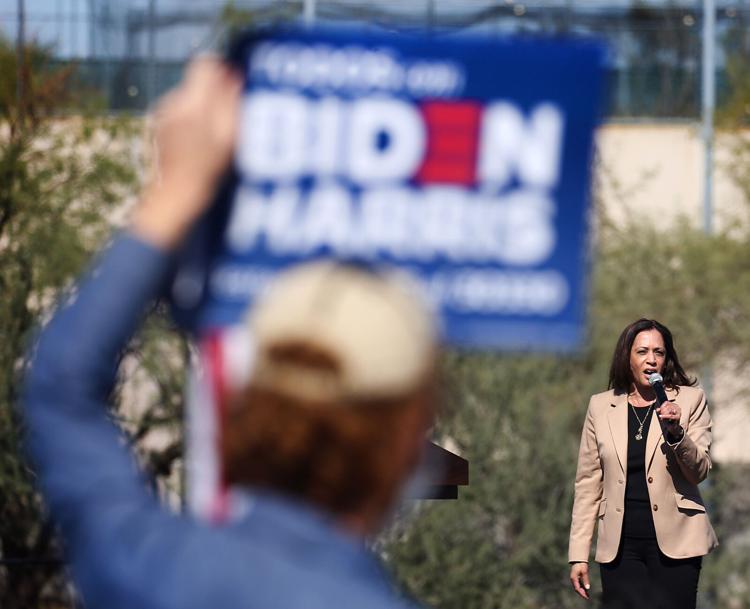 2020 Presidential Campaign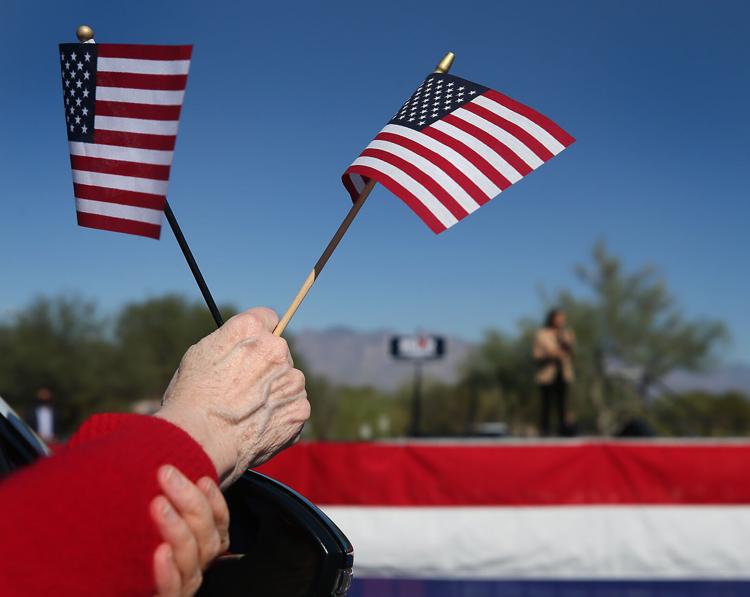 2020 Presidential Campaign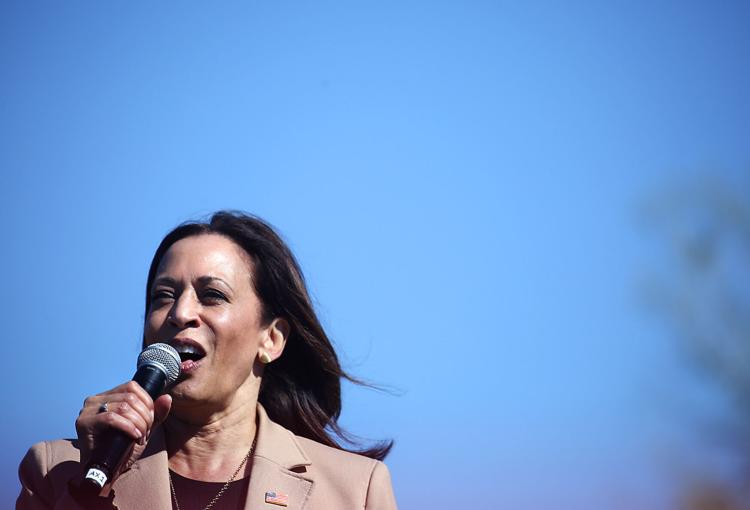 Get Government & Politics updates in your inbox!
Stay up-to-date on the latest in local and national government and political topics with our newsletter.