Pediatrician Dr. Steve Maron has a lot of respect for nurse practitioners and the work they do for patients, but he doesn't think they should be replacements for physicians.
After expressing that opinion in a newspaper column titled "Are NPs the same as MDs?" Maron was fired from his job with the United Community Health Center's Green Valley clinic for violating the organization's "principle of mutual respect," Maron said last week.
The issue of whether nurse practitioners (NPs) can stand in for doctors is an ongoing national debate, as nurse practitioners assume an increasingly prominent role in providing primary care. In 22 states, including Arizona, plus the District of Columbia, nurse practitioners are allowed to have "full practice authority," meaning they are allowed to practice and prescribe on their own without a doctor's supervision.
"I think they are being used more, and it's unfair to them. They are really being put into positions they aren't prepared for, like managing patients in an ICU," Maron said in an interview last week.
op-ed Disclaimer
Maron's op-ed, or opinion piece published on the editorial page, was written as a response to a Jan. 3 Green Valley News article titled "The doctor's not in? These two will be," about nurse practitioners. The op-ed included a disclaimer at the end: "This column reflects the personal views of Dr. Steve Maron. They do not necessarily reflect the opinions of his employer, United Community Health Center."
Despite the disclaimer, Maron said that days after his Jan. 8 piece ran in the Green Valley News and the Sahuarita Sun, his employers told him his article opposed the principles of the organization and that they wanted to exercise their right to the "90-day out clause." He said his last day was Jan. 19.
"It is unfortunate that an article will be written with only one side of the story but we are not at liberty to discuss any employment related issues for Dr. Maron," Wendy Kibby, the center's chief operating officer, wrote in an email.
United Community Health Center is a federally-qualified health center with clinics in Green Valley, Sahuarita and the surrounding area, including Arivaca and Three Points.
Maron's op-ed says that while nurse practitioners are "well-trained, dedicated, popular with the patients and intelligent," he's concerned about what he perceived as the implication in the previous article that nurse practitioners completely replace physicians.
"I would hope that wouldn't be the reason he got fired. Getting fired over that seems not the right way to have handled it," said Tucson internist Dr. Roy Loewenstein, who is president of the Pima County Medical Society.
"It sounds like a good opportunity for education and training, not for getting fired."
A nurse practitioner is someone often referred to as an "advanced practice" nurse — someone with more training and education than a licensed registered nurse.
Nurse practitioners typically have master's degrees or doctorates and are sometimes also referred to as "mid-level" providers.
Another mid-level provider is a physician assistant — medical providers with a master's-level education. They can prescribe, diagnose and treat patients and, unlike nurse practitioners, physician assistants in Arizona must work under the supervision of a doctor.
The number of nurse practitioners, nurse anesthetists and nurse midwives in the U.S. was projected to have a growth rate of 31 percent between 2016 and 2026, the U.S. Bureau of Labor Statistics says. By comparison, all other professions had a projected growth rate of 7 percent in that time frame.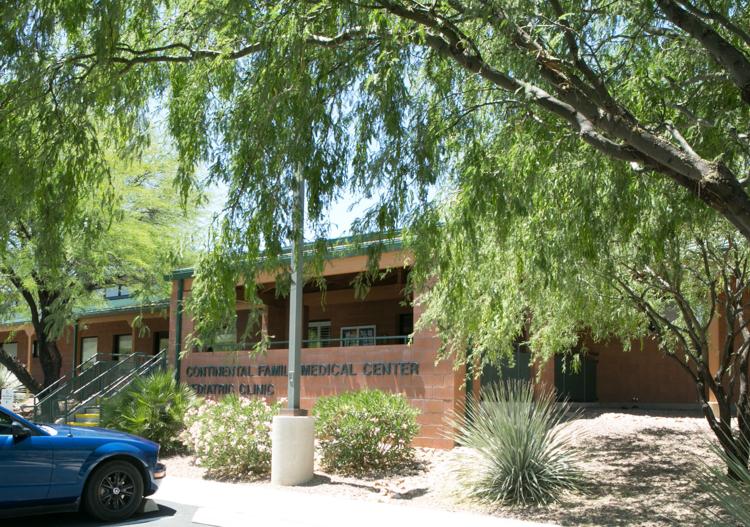 "A travesty"
Maron, citing patient safety, does not think patients should view a nurse practitioner as the equivalent of a physician.
And nurse practitioners should not be presenting themselves to patients as "doctor," he said. He doesn't think nurse practitioners in general are doing enough to clear up that confusion, and in some cases, they facilitate it, he said in the interview last week.
Nurse practitioners are excellent with protocol and in helping patients manage chronic illnesses and the complex health-care system, but their training is very different from medical school, he said.
"When they do primary care it is OK, but they really have to know what they don't know," he said.
Many patients can relay the experience of having been sent for specialty consultation with the expectation of seeing a board-certified physician specialist, and instead consult with a nurse practitioner, he writes in his op-ed.
"My own patients, whom I have referred to specialists, have experienced this. Often they are not even told by the consultant that he or she is not a board certified physician, but is in fact an NP," he writes.
Maron's op-ed recently gained traction after the online publication Medical Economics published a blog about Maron's firing. The blog's author, Florida-based primary care physician Dr. Rebekah Bernard, concluded that the biggest losers in the situation are Maron's patients, who lost a "dedicated and experienced" pediatrician.
Bernard's blog about Maron was part of a larger story about physicians who are punished for speaking out about non-physician care. Other doctors Bernard featured in the story include a doctor who believes she lost her contract after voicing concerns that supervising nurse practitioners at her hospital were not qualified for their jobs providing overnight ICU coverage with no ICU experience.
"Physicians must continue to stand up for patient safety and the highest standard of medical care for all," Bernard writes. "Unfortunately, watching our colleagues face job loss, social isolation, and public exposure for speaking out against the trend of allowing lesser quality care in exchange for a higher profit margin will make that a difficult job."
In an interview, Bernard said what happened to Maron is a "travesty" and it's the reason doctors are afraid to voice any concerns they have about a proliferation of nurse practitioners that's occurred in the last decade.
Bernard said she is still receiving emails in response to her blog post. Some of the response is from physicians who are being replaced by nurse practitioners, often at federally qualified health centers, which serve vulnerable and low-income patients who often have complex needs.
"It's not a turf war," Bernard said. "It's about patient safety."
Fixing a shortage
There is a large difference in the education and licensing of nurse practitioners and physicians, the Pima County Medical Society's Loewenstein said. But there's no question nurse practitioners have an essential role to play to help fix the primary-care shortage in Pima County, he said.
Most of the studies that compare the health outcomes of patients seen by nurse practitioners versus MDs have been published by nurse practitioners. And they show little evidence of a difference in care outcomes, Loewenstein said.
Arizona ranks 42nd out of 50 states in its rate of active primary-care physicians, the American Association of Medical Colleges' most recent workforce study says. The U.S. median is 90.8 primary-care doctors per 100,000 people. Arizona's rate is 77.9 per 100,000 people.
And Pima County's most recent health-needs assessment, released in 2016, lists access to health providers as a serious local problem. The report says a majority of county residents live in a federally designated health professional shortage area for primary-, mental- and dental-care providers.
"Often, primary care physicians are simply too busy to attend to the health needs of the population," the report says.
Joan Shaver, dean of the University of Arizona College of Nursing, said there is no evidence of a difference between MDs and NPs in basic-care services.
"While physicians and organized medicine groups have claimed risk to quality of care, evidence suggest otherwise," she said.
"Dialogue about whether NPs are as good as MDs has occurred for decades but the point is past its expiration date — that train has left the station.
"The conversation needs to be, and mostly has moved to, how to leverage NP practice to complement the practice of MDs and serve the public better — collaborate rather than compete."
Both primary-care physicians and nurse practitioners are able to perform assessments and screening for diagnosing and can prescribe common medication for most acute and chronic conditions, Shaver said.
"In the event that diagnosis or treatment is not straightforward (extra complex or uncertain), NPs refer their patients to primary care MDs or specialist MDs," she said.
"NPs are known to place extra emphasis on assuring that patients understand their condition and are able to engage in appropriate follow-up care for themselves."
With the aging of the population, the need for nurse practitioners has "skyrocketed," Shaver said, adding that approximately two-thirds of Americans have seen a nurse practitioner for primary-care issues.
"Bum's rush"
After 10 and a half years working at United Community Health Center's Green Valley clinic, Maron said the sudden termination stung. He moved to Sahuarita and began working in the Green Valley clinic in 2007 after working as a pediatrician in New Jersey and Pennsylvania. He has 31 years of experience.
"After 10 and a half years I got a very undignified bum's rush out of there," he said. "I did work above and beyond — I volunteered to work Saturdays, evenings, made myself available by phone if patients were hospitalized, gave out my cellphone number ..."
Maron earned his medical degree from the University of Tel Aviv's Sackler School of Medicine in Israel in 1984 and did his pediatric residency at the Albert Einstein Medical Center in Philadelphia and at St. Barnabas Medical Center in New Jersey.
Maron doesn't regret writing the op-ed and thinks the public needs to be informed about the differences between doctors, nurse practitioners and physician assistants, who all are involved in primary care.
He acknowledges there are some "extreme voices" among doctors who are hostile about working with nurse practitioners, and Maron emphasized he is not in that camp. He said he thinks nurse practitioners can be utilized very well in clinics where protocol needs to be followed.
"A lot of primary care is pretty complicated and I think you really do have to be a doctor to do it right," he said.
"I don't think they should be practicing independently. You do have to go to medical school and do residency for that. Nursing is a different profession."
"The conversation needs to be, and mostly has moved to,
how to leverage NP practice to complement the practice of MDs
and serve the public better — collaborate rather than compete." Joan Shaver, dean, University of Arizona College of Nursing