Tucson's most lofty mountain is a place of majestic beauty in the months of summer.
Mount Lemmon, the high point of the Catalina Mountains north of the city, rises to an altitude of 9,157 feet and offers a woodland wonderland along trails and meadows just under its summit.
An observatory with telescope domes and other facilities sits atop the mountain — but casual walkers and hikers will find good trails and exquisite scenery in the evergreen forests below.
A popular and very short route for families and easygoing hikers is the first 0.3 of a mile segment of the Meadow Trail, which begins near a parking area at the end of a road up the mountain. It leads to an open, pine-ringed area that many find perfect for picnicking or just relaxing in the cool mountain air nearly 7,000 vertical feet above Tucson.
Clumps of vibrant yellow wildflowers and dense stands of ferns line parts of the trail, which is mostly flat with some gradual ups and downs along the way.
Monsoon clouds towered over the mountaintop one day recently, and birdsong added a pleasing soundtrack.
"Beautiful!" and "Who knew all this was up here?" were among the comments of hikers on the trail.
For many visitors, the short walk to the meadow or clearing provides a bit of exercise and plenty of scenic rewards.
Those who want to extend the hike beyond the meadow have some options. One is to continue on the Meadow Trail as it descends through a forest of enormous Douglas fir trees. Watch for clumps of golden columbines and red penstemons along this stretch of the route.
A half-mile beyond the meadow, the trail route intersects the Mount Lemmon Trail. To make a loop back to your starting point on the Meadow Trail, turn left (northeast) on the Mount Lemmon Trail and follow it 0.8 of a mile to the starting point. You'll pass a turnoff for the Lemmon Rock Trail along the way.
Another option is to follow the Mount Lemmon Trail for a mile or more to the southwest before turning around and returning.
MONSOON CAUTIONS
Hiking near the summit of a mountain can be dangerous if monsoon thunderstorms are in the area.
If the weather looks threatening when you arrive, it's best to postpone the hike to another day.
Those who are already on the trail when a storm arrives should seek a low-lying area away from tall trees and hunker down to minimize the risk of being struck by lightning.
In an emergency, call 911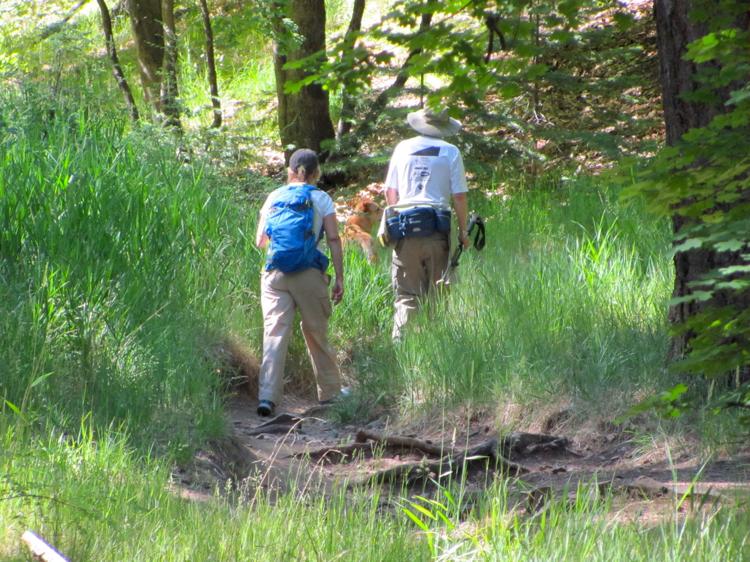 In the event of an emergency, call 911 or send someone to get help. 
Bring the essentials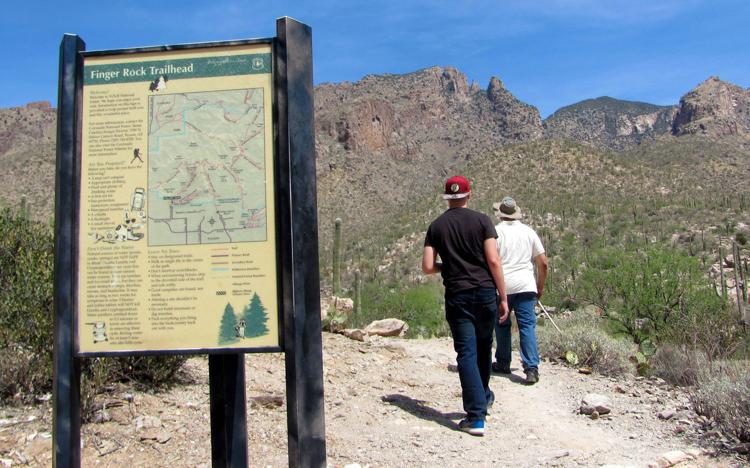 Ten essential items to carry on a hike:
Navigation: map, compass, GPS
Sun protection: hat, sunscreen, long sleeves
Insulation: extra clothing such as jacket, fleece
Illumination: headlamp, flashlight
First-aid kit
Fire: matches, lighter
Repair kit and tools: multi-tool, whistle, signal mirror
Nutrition: extra food
Hydration: extra water
Emergency shelter: large plastic bag, space blanket
Check your water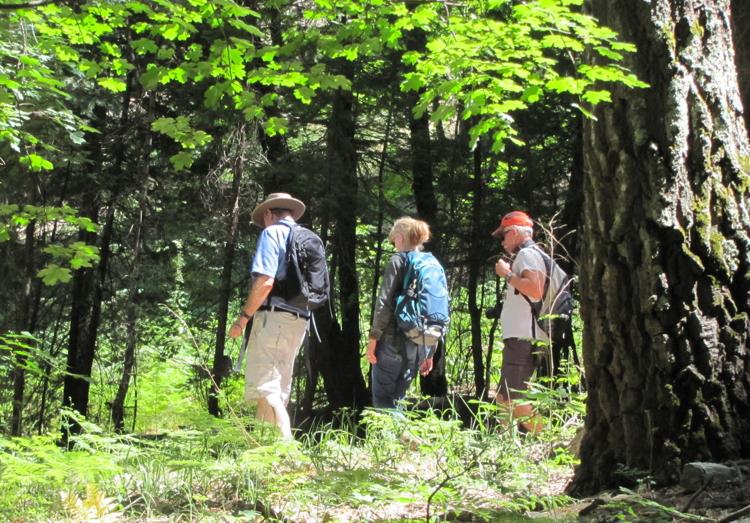 Bringing water with you should be a given. But it's important to turn around before half of your water is gone.
The Pima County Sheriff's Department recommends bringing along around one liter of water for each hour you'll be hiking.
Communicate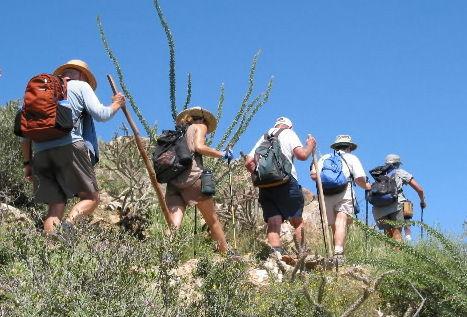 It's always important to communicate with your friends and family. Tell a responsible person where you are hiking and when you expect to be back.
Do not hike alone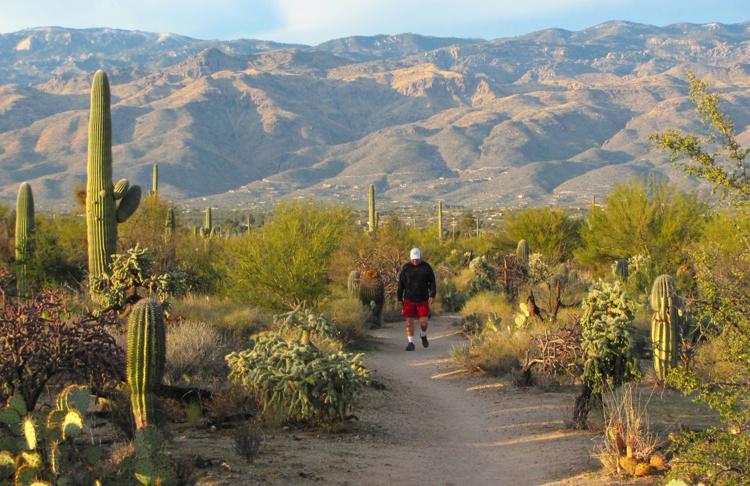 It's always best to hike with other people. Plus, it's more fun to venture into hiking trails when you have friends or family with you. 
Bring your phone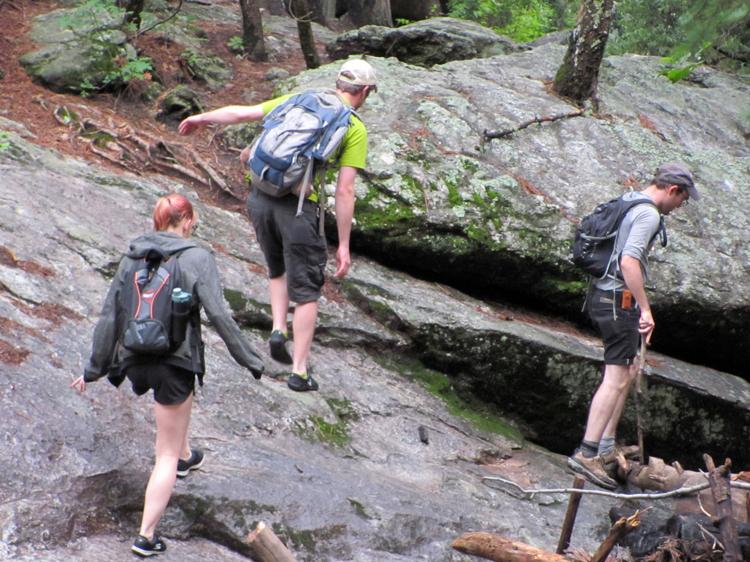 Take a fully charged cell phone with you. Turn your phone off or place it in airplane mode to save its battery life. You never know when you'll need it.
Your cell phone may not work in the back country. You may have to move to a higher or more open location to place a call.
Plan ahead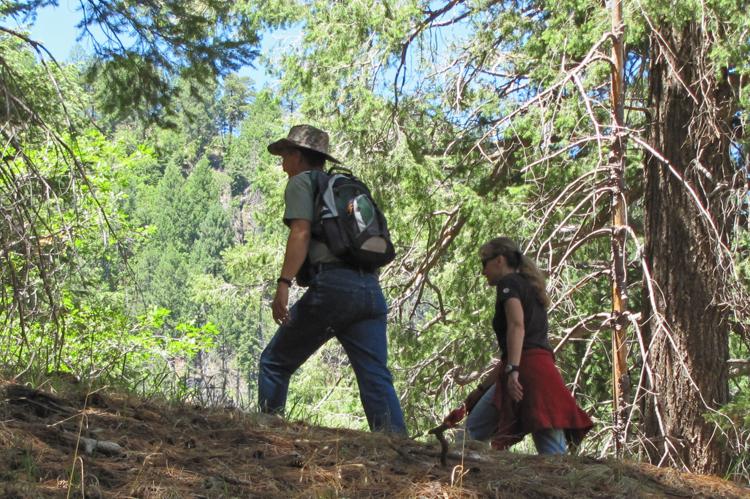 Plan your hike so you are not hiking during the hottest part of the day. Always check the day's weather before leaving for your hike.
Know your limits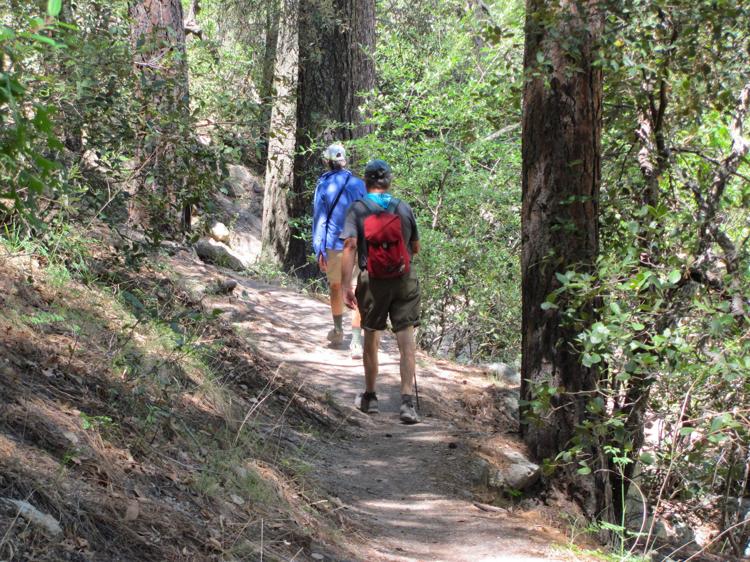 Hike within your ability. Know what's within reasonable distance or elevation for you. 
Stay away from wildlife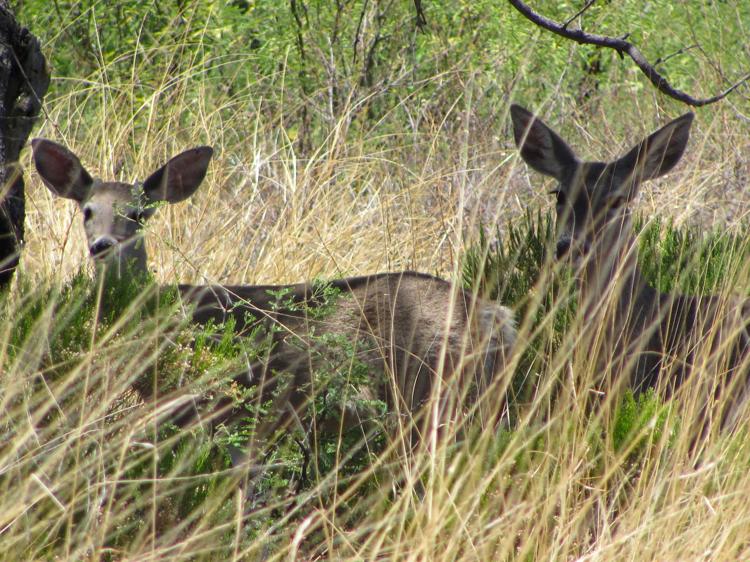 While on a hike, you're bound to see wildlife.
The Pima County Sheriff's Department recommends keeping a safe distance from desert wildlife.