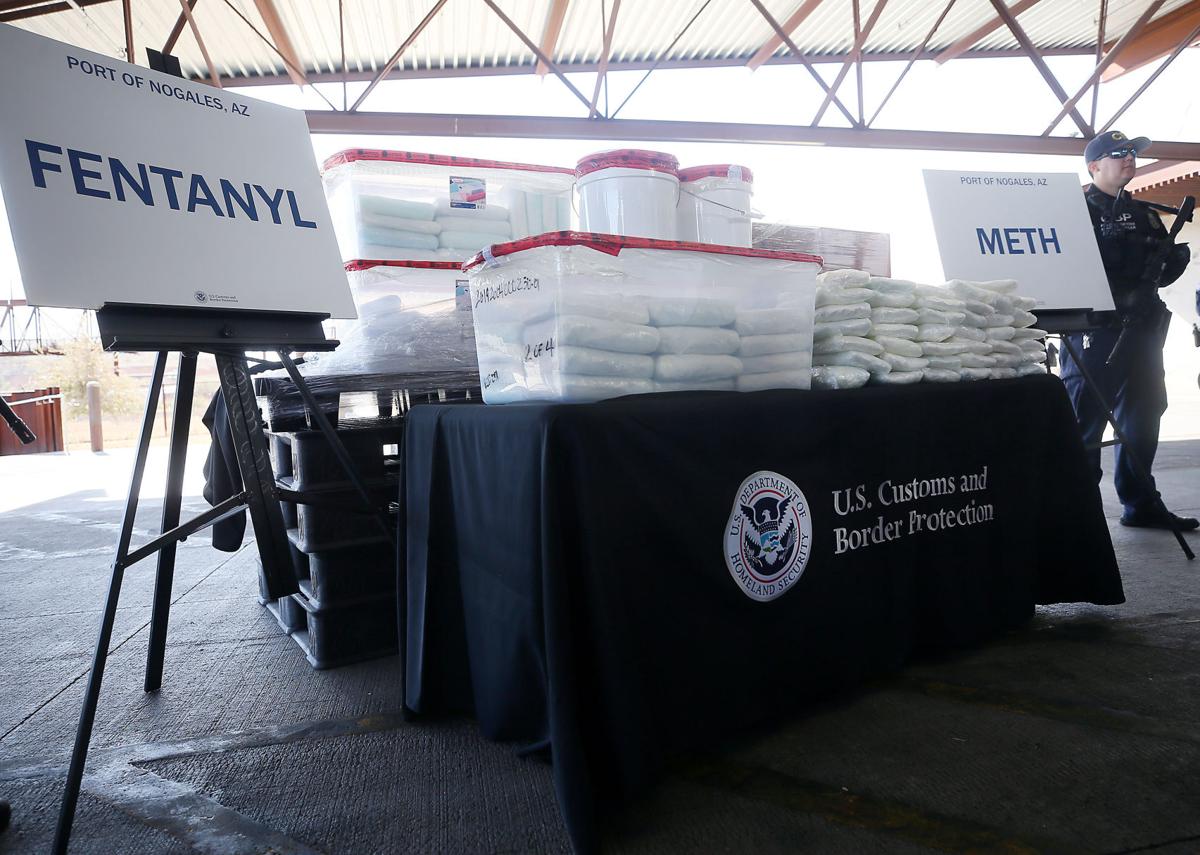 Customs and Border Protection officers seized 254 pounds of fentanyl over the weekend at a Nogales port of entry, the largest single seizure of the potent opioid in CBP history.
A 26-year-old Mexican truck driver was caught with more than 650 pounds of meth and fentanyl worth $4.6 million, officials said Thursday during a press conference at the Mariposa Port of Entry.
Agents referred the truck, loaded with produce, for secondary inspection. During a scan, agents observed anomalies in the trailers' floor. A CBP canine team alerted to the odor of the illegal substance, and 400 packages were uncovered.
More than 100 packages of fentanyl, worth $3.5 million, were mainly in powder form but there were also pills. The meth seizure was the third largest discovered at Arizona ports of entry and consisted of more than 300 packages weighing 395 pounds worth $1.18 million.
The driver is in federal custody and was charged with two counts of possession with intent to distribute.
Nogales Port Director Michael Humphries said fentanyl is 80 to 100 times stronger than morphine and the size of a few grains of salt can kill a person very quickly.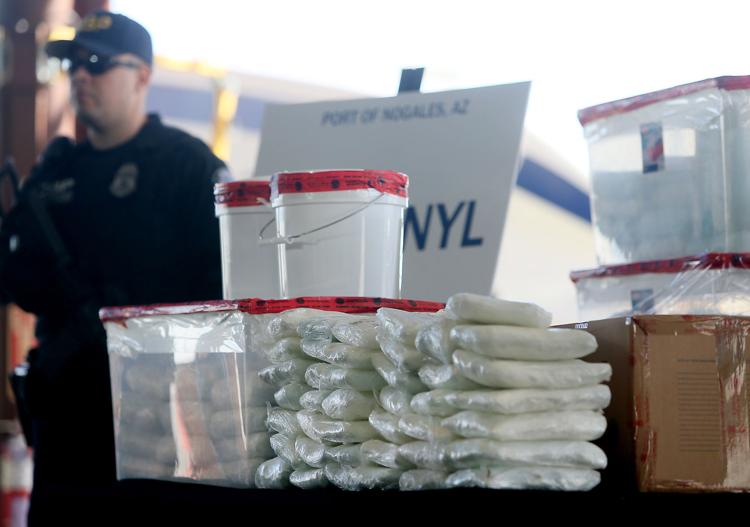 "This amount of fentanyl our CBP officers prevented from entering our country equates to an unmeasurable dangerous amount of an opioid that could have harmed so many families," he said.
There have been no other arrests at this time. This investigation is ongoing.
Get local news delivered to your inbox!
Subscribe to our Daily Headlines newsletter.