The man who shot and killed 58 people at a Las Vegas concert Sunday night spent time in Tucson as a young boy in the 1950s and 1960s, his brother said Monday.
Stephen Craig Paddock, 64, was born in Iowa and moved to Tucson with his family, said brother Patrick B. Paddock II, who lives in Tucson.
Patrick Paddock, who spoke to the Star briefly from outside his apartment, said there were four siblings in his family, including three who were born here.
The family left Tucson in the 1960s, moving to Southern California, he said.
Patrick said as far as he knew his older brother never returned to Tucson.
Patrick Paddock said news of his brother's involvement in the deadliest mass shooting in United States' history left him shocked and wondering why his brother could commit such an act.
He said he hadn't talked to his brother in many years.
Authorities said Stephen Paddock fired from the 32nd floor of a Las Vegas hotel-casino on a crowd of over 22,000 at an outdoor country music festival, turning the expanse into a killing field from which there was little escape. At least 58 people died. At least 515 people were injured.
The motive for the attack remained a mystery, with Sheriff Joseph Lombardo saying: "I can't get into the mind of a psychopath at this point."
Earlier reports said the father of Stephen Paddock was arrested for a string of Phoenix bank robberies when Stephen was 7 years old.
His father was described decades ago by the FBI as a "glib, smooth-talking" con man who enjoyed gambling, umpiring prison sports games and playing bridge.
Stephen Paddock was the oldest of four children when his father was arrested for a string of Phoenix bank robberies.
His then Tucson neighbor Eva Price took the boy swimming while FBI agents searched the family home.
She told the Tucson Citizen at the time: "We're trying to keep Steve from knowing his father is held as a bank robber. I hardly know the family, but Steve is a nice boy. It's a terrible thing."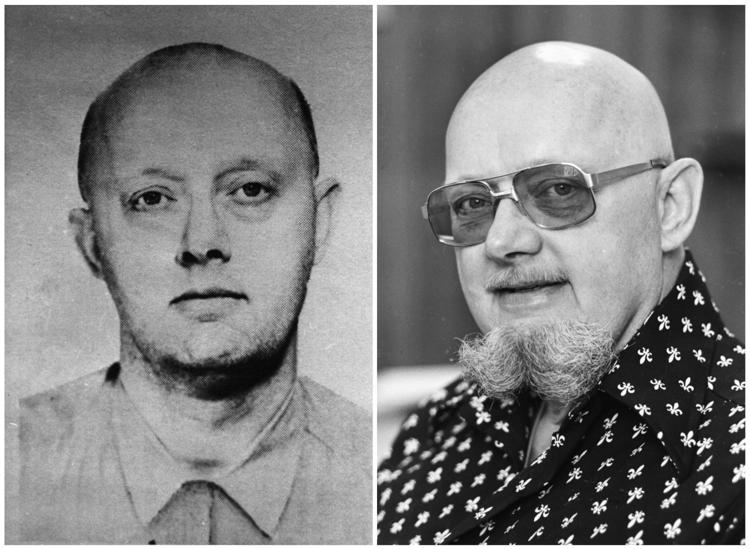 Paddock's father went by the nicknames "Big Daddy," "Chromedome" and "Old Baldy."
Before the robberies, he served prison time in Illinois for stealing a car, engaging in a confidence game and conspiring to pass bad checks. He was in prison for the first three years of his oldest son's life.
New clips said the elder Paddock sold garbage disposals in Tucson and at one point owned a nightclub on North First Avenue.
The Associated Press is reporting that the elder Paddock operated an Oregon bingo parlor after escaping from a Texas prison in the late 1960s.
An Oregon Supreme Court opinion from 1981 says FBI agents arrested Patrick Benjamin Paddock on Sept. 6, 1978, at the Bingo Center in the small city of Springfield.
Despite the escape, Paddock was paroled the following year and returned to Oregon. He continued the bingo operation until authorities shut it down in 1987 and charged him with racketeering.
Don Bishoff, a columnist for The Register-Guard of Eugene, wrote in 1998 that Paddock pleaded no contest to the charges, but he received no jail time. He wrote that Paddock spent the last decade of his life in Texas.
The columnist described Paddock as one of the Eugene-Springfield area's "most colorful rogues." Patrick Benjamin Paddock was also known as Bruce Ericksen.