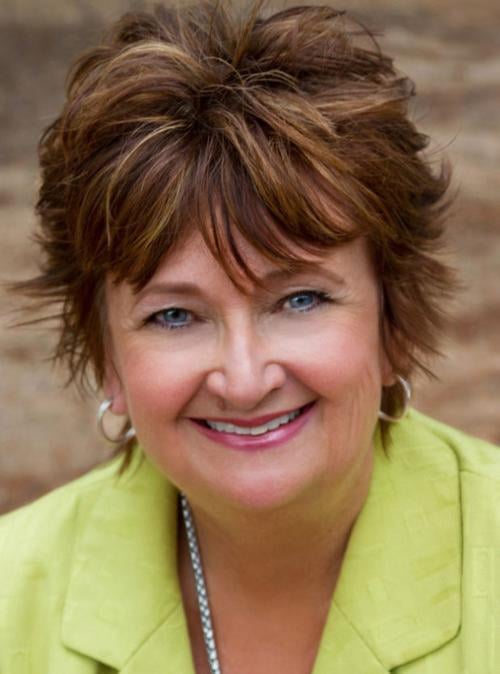 Lynette Jaramillo, co-founder and chief executive officer of Casa de la Luz hospice, died unexpectedly of heart failure Feb. 10. She was 78.
She was at home with her husband and daughter and was pronounced dead at Banner-University Medical Center Tucson, said her son William Jaramillo II.
"She was a vibrant soul," said Jaramillo II. "My mother was very generous. She was unbelievable. She put up with a lot of adversity and never turned down the challenge. She rose above it all," said her son, explaining that Lynette's mother died alone in 1970 in a nursing home, and the grief from her mother's loss led her to open Casa de la Luz and offer end-of-life care.
He said his mother had inspirational sayings painted on the walls in her office and taught her children to set goals and write them down and work to achieve them.
"Our family worked together every day," said her son, who is the facilities manager at Casa de la Luz. "My dad (William Jaramillo Sr.) is a volunteer and my brother provides the medical supplies and her grandson provides the transportation services for the hospice," he said.
"She loved her family more than anything," said Jaramillo II, describing the love between his parents, who were married for 59 years and still held hands. "They met in 10th grade at San Manuel High School. Her family lived in Mammoth and they owned an auto parts store and drive-in theater. My (paternal) grandfather worked underground at the mine in San Manuel and my dad was an electrician at the refinery," said their son.
Lynette Jaramillo worked 40 years in management for businesses, including home health-care agencies before she founded Casa de la Luz in 1998 with partner Agnes Poore.
In addition to hospice, Casa de la Luz offers palliative care, bereavement groups and counseling.
Jaramillo and Poore started the business with a $150,000 loan and employed fewer than 10. The hospice now has 275 employees and about 400 patients, said Poore. During more than two decades of service, it has provided hospice care to more than 20,000 people and many thousands more in the bereavement programs, she said.
Poore, who is a nurse, first met Jaramillo when Jaramillo hired Poore in 1992 to work as a supervisor at a home health-care agency. Three years later Jaramillo became an administrator to oversee a national health-care company that did business in Phoenix, Yuma and Tucson. Poore went to work for Jaramillo as clinical director.
When Jaramillo left the national health-care company 23 years ago, she talked to Poore about her dream to operate a hospice and asked Poore to join her in the business. "She handled the business end and I handled patient care," said Poore. The two hired a staff and worked with patients at their homes before opening up Kanmar Place, their first residential hospice in 2001.
Then in 2004 the women opened a hospice inpatient unit at The Fountains at La Cholla. That unit closed in 2020. In 2017, Casa de la Luz opened an inpatient unit hospice at The Hacienda at the River.
"I miss Lynette's passion for hospice, and her care for our staff and our patients," said Poore. "She was a very dedicated and driven woman. She was a visionary and she had great dreams, such as Casa de la Luz. We will continue in honor of her," Poore said.
Jaramillo was a member of Women at the Top, Charter 100 AZ and Southern Arizona Leadership Council. She was honored in 2019 when Casa de la Luz was a recipient of the Better Business Bureau's Torch Award for Marketplace Ethics.
In 2016, the University of Arizona Eller College of Management recognized her for excellence throughout her career, and in 2015 she was named an Outstanding Entrepreneur by Inside Tucson Business.
Jaramillo is survived by her husband, three children, eight grandchildren and eight great-grandchildren.
A virtual memorial service will be held in the near future, and details will be posted at Casa de la Luz's website at casahospice.com