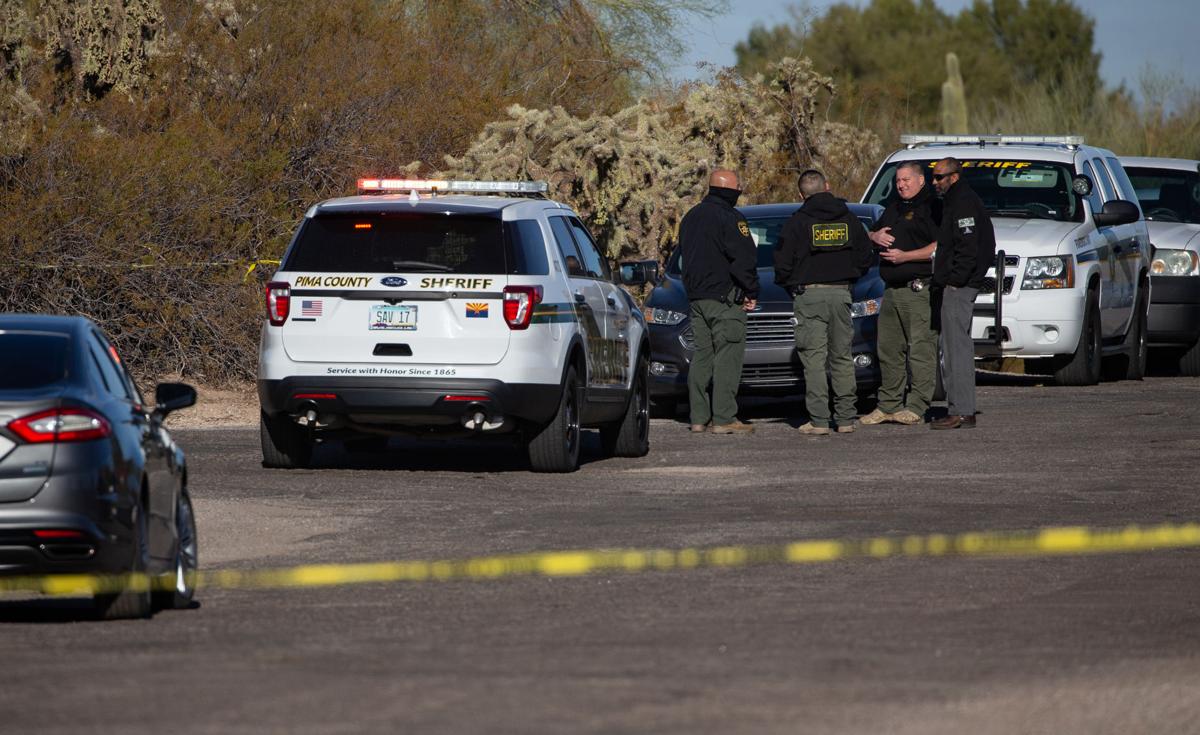 The man who was shot and killed by a deputy on Jan. 20 rammed a sheriff's patrol vehicle and ran toward the deputy with a "dark object" in his hand, the department said Thursday.
Releasing more details about the incident from two weeks ago, the department said Bradley Alexander Lewis, 19, was a suspect in an aggravated assault with a deadly weapon in which a gun was pointed at the victim.
The incident began at about 3:30 a.m. when deputies responded to the 2100 block of Morning Jewel Place near North La Cholla Boulevard and West Overton Road for a report of a man attempting to break into vehicles.
Deputies were able to get a description of the man's vehicle and identify the suspect as Lewis, the department said.
At around 7 a.m., deputies located the suspect's vehicle and attempted a traffic stop on Paseo De Angel near Positano Way, which is near North Shannon Road and West Orange Grove Road. The vehicle fled to a nearby residence where Lewis rammed a patrol vehicle, the department said.
Lewis then got out of his vehicle with a dark object in his hand and "charged" Deputy Gilbert Caudillo, a 20-year veteran. 
Caudillo fired his gun, striking Lewis. Deputies began administering first aid on Lewis until fire personnel arrived.
The object in Lewis' hand was a key fob on a lanyard, the department said. Lewis, who died later at the hospital, did not have a gun, the department said.
Lewis had an "extensive" criminal history including previous contacts with the sheriff's department involving weapons, the agency said. Authorities found a "significant" amount of drugs in Lewis' vehicle.
Caudillo was placed on paid administrative leave in accordance with the sheriff's department policy. The incident remains an open criminal investigation that will be reviewed by the Pima County Attorney's Office. The department is also conducting an administrative review of the incident.