Louisa Molina never wrote down recipes.
A pinch of this. A dash of that. Always add lard to the beans. Make the tortillas by hand.
That's how she did it for the 20-some years that she ran the kitchen of Molina's Midway Mexican Food, her family's restaurant at 1138 N. Belvedere Road. She relied on instinct and experience and created dishes that were the cornerstone of the restaurant and its legacy.
As the family prepares this week to close Molina's Midway after 64 years, evidence of that legacy can be found across town at the two locations of Las Margaritas, a restaurant that Louisa's daughter, Tillie Valle, and her husband opened 37 years ago and that Louisa's granddaughter Terry Morse continues to operate.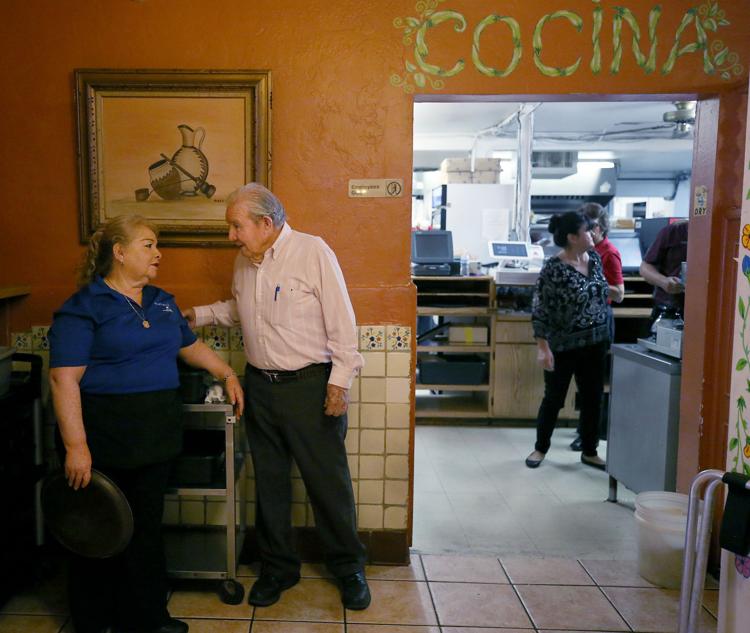 Louisa's daughter and granddaughter will work side-by-side for one of the last times on Mother's Day Sunday in the Midway dining room.
The women of Molina's Midway, starting with matriarch Louisa and continuing down the line to namesake granddaughter and Midway general manager Louisa Miranda, have been the backbone of a family enterprise that started on a ranch in Sabino Canyon and stretched through four generations.
The youngest sister Josie Lavoie likes to joke that her parents paid a midwife a pig when she helped bring her into the world 83 years ago on the family's ranch. The four other Molina children — Elias Molina Jr., 93,; Valle, 91; Amalia Miranda, 89; and Mary Louise Alvarez, 86 — were born at a hospital in town.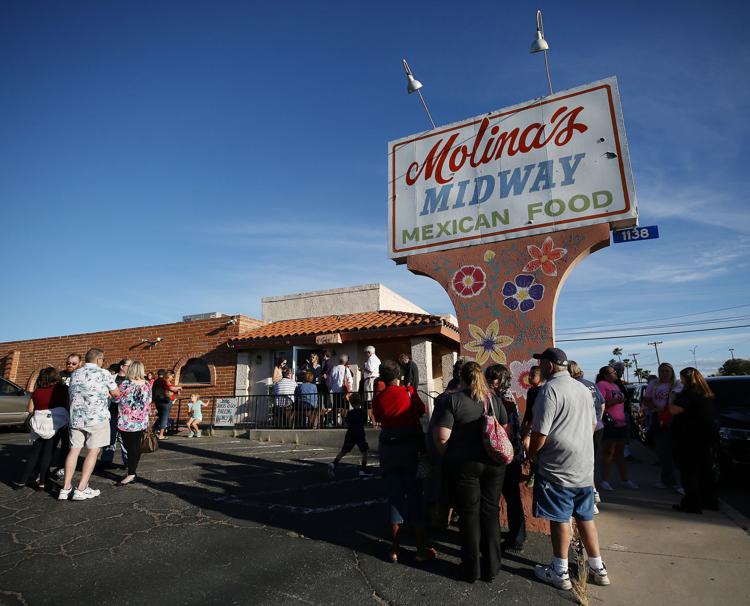 Elias Molina and his wife, Louisa, moved the family to town in the late 1940s to work at his brother Gilbert's Casa Molina restaurant on East Speedway. Six years later, with their kids in their late teens and early 20s, Elias and his wife struck out on their own and opened Molina's Midway a few miles away.
The building was in an area of town that was mostly dirt lots and a few houses. It was small with a single dining room and six or seven booths. They lived in a home next door and most of the kids pitched in to work mostly for tips. Tillie, who was married, waitressed and served as a hostess. So did Amalia. The youngest, Josie, didn't come on board until years later, after she had divorced and her parents had retired in the 1970s and handed over the reins to their five kids.
"When we first opened, I used to be a waitress and we would get a tip for $1.25 and we were so excited," recalled Amalia, who ran the day-to-day operation after her parents retired in the 1970s until about 10 years ago. "I worked at everything here. Cook, waitress, hostess, cashier."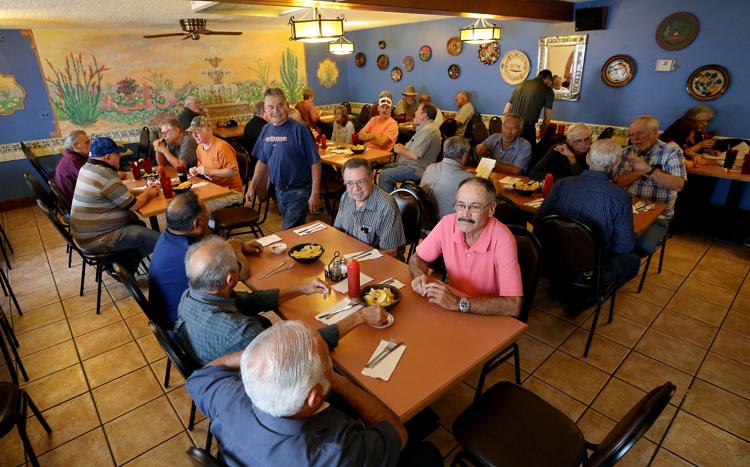 When they had families of their own, the Molina kids brought their children to the restaurant, which gradually grew from that one dining room to four, able to accommodate 200 diners. As their parents worked, the kids played in the lot behind the restaurant and during monsoon in the arroyo that ran behind the property.
"They would put us in the storage room and we would play," recalled Louisa Miranda, 52, Amalia's daughter who took over as general manager a decade ago. "When we got bored, we would go out to play in the wash or play outside. It was a different time."
Louisa Molina taught her daughters Tillie and Amalia how to make her green corn tamales and beans, and Elias Jr., who ran a trucking company by day, would come in at night to help clean. Sister Mary Louise, who lives in Mesa, created Southwest paintings including one of a young Native American girl leading a goat in the desert, that have graced the restaurant's walls for decades.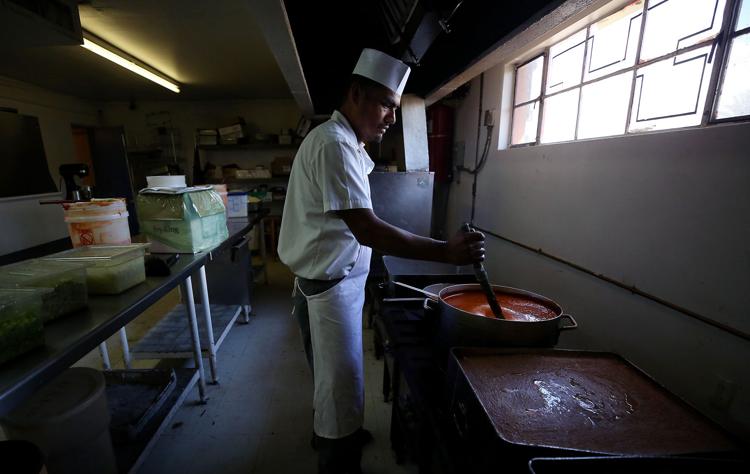 When Tillie and her husband decided to branch out and open Las Margaritas nearly 40 years ago, they took with them some of her mother's unwritten recipes, including the beans and velvety enchilada sauce. Morse uses those recipes to this day at Las Margaritas Restaurant on North Oracle Road and the sister location on East Grant Road that her son Michael took over after her sister Christina Hall died in 2013.
"My mother taught me how to make the beans," Morse said. "You always use lard; it's not the same if you use anything else."
Amalia started working at the restaurant when she was a young mother of 23 or 24. She worked part-time at first, then full-time as her daughter Louisa and son Richard — the former Tucson police chief and city manager — got older. She still works part-time, coming in every morning at 6 a.m. to open the doors. And once every couple weeks, she and sister Tillie spend a full day in the kitchen making their mom's special green corn tamales.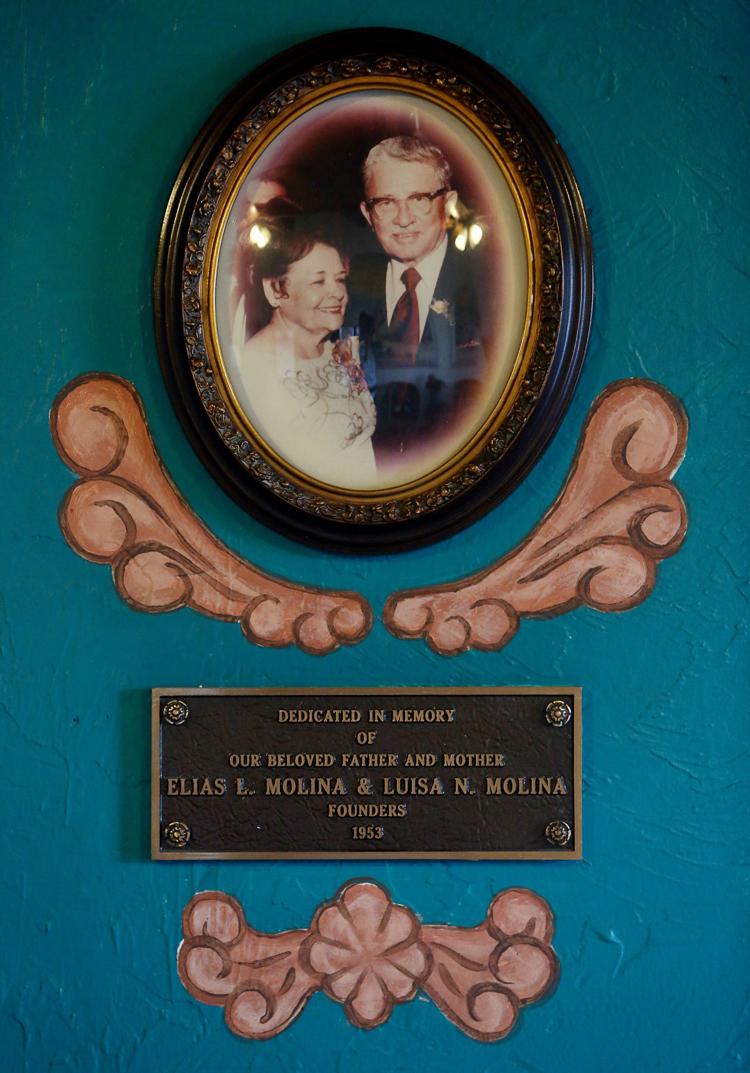 "She's 91, I'm (89) and we still make tamales," she said last Wednesday morning as she and four of the siblings sat around a table in the restaurant surrounded by a lifetime of memories and mementos. "I still help clean and check on the beans."
Friday, May 19, will be the last time that she makes that short walk from her house around the corner from Molina's Midway, keys jangling in hand.
Late last month the Molina siblings sold the Midway; it will become a Mediterranean eatery.
The decision to sell was not easy. It was something they had been considering for awhile, going back to the economic turmoil of the 2008 recession. The idea grew more urgent as the siblings approached their 90s. Aside from Louisa Miranda, none of the Molina kids' children work full-time at the restaurant, and Miranda, 52, said she would like to move on and do something less physically taxing.
"We haven't slept in months," Tillie said, and her brother nodded his head in agreement as they recounted memories of Thanksgiving dinners spent at the restaurant with as many as 80 family and friends. It was a tradition that dates back decades and one that Morse said will likely continue at the Grant Road Las Margaritas as her son takes on the lead cooking role.
"It's going to be sad" saying goodbye to customers on the final day, Miranda said. "But I know it's time."
"It's going to be too heartbreaking to come here and know it's no longer my place," her mother added.
Brother Elias nodded and then cast his eyes toward his chest.
"It's going to be very hard for me," he almost whispered. "I'm used to coming here every day. I don't know where I'm going to go now. I guess I'll have to stay home and fight more with my wife."
His sisters laughed and he looked up and smiled as if they shared an inside joke that went back to a long-ago time.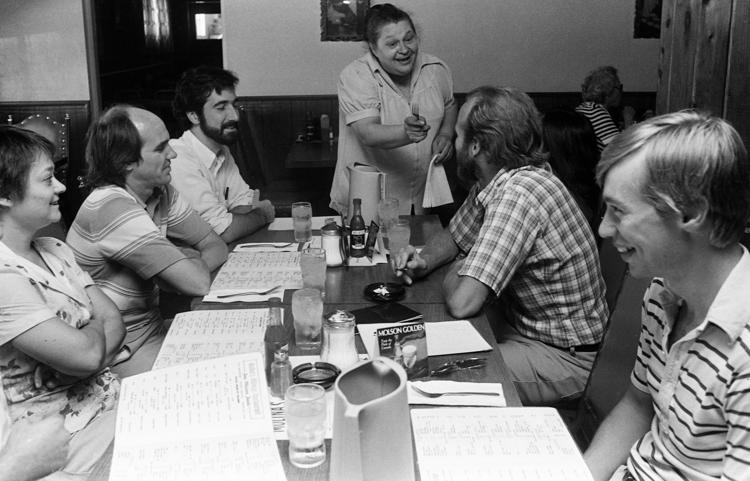 As they shared memories in the dining room, a line a couple dozen deep formed at the door. Moments before they were supposed to open at 11 a.m. last Wednesday, Miranda opened the doors and her elderly mom and aunts sprung into action, guiding parties of two or three into the back dining room. A group of 10 or so regulars who met once a month for years at Molina's Midway for a high school reunion luncheon took two tables in the back.
Elias stepped back and watched as the dining rooms filled up.
"It's sad, very sad," he said wistfully. "My mom and dad started this and we've spent our lives here. That's what makes it sad. But life goes on, right?"