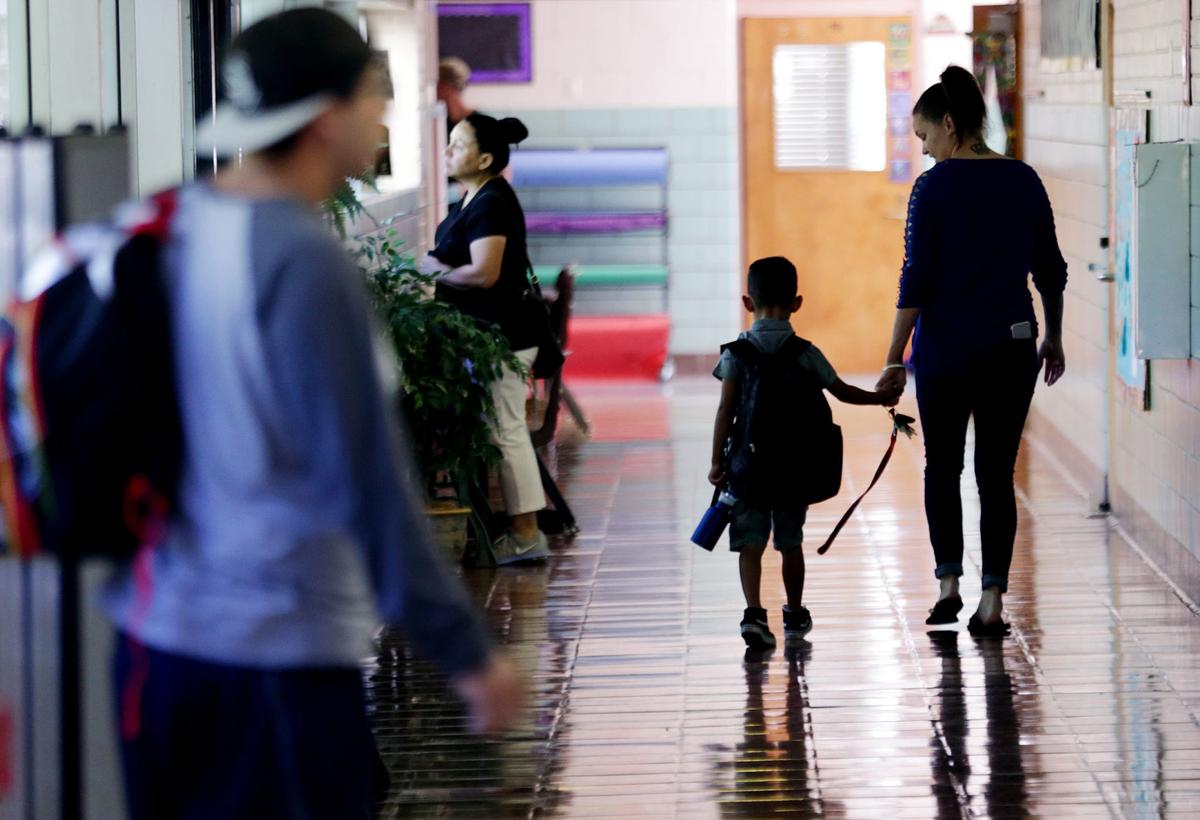 More schools across Tucson and the state received top marks last school year, according to newly released letter grades from the Arizona Department of Education.
The grades are based on student academic growth from year to year, scores on the AzMerit assessment, high school graduation rates and indicators that a student is ready for success at the next level.
Developed by a broad cross-section of stakeholders, the letter grades give school leaders, teachers, parents and community members a snapshot of where they are doing well and where they need to improve.
Find out how your school fared in the Star's searchable database:
A quarter of Pima County schools earned grades of A for the 2017-18 school year, on par with 26 percent of schools statewide — both up from 19 percent the year before.
While more Arizona schools received top rankings, there was also a slight increase in the percentage of campuses receiving grades of D and F — 18 percent in Pima County, compared to 14 percent the year before; and 14 percent statewide, up from 11 percent.
TUSD, Tucson's largest school district, made strides, maintaining the same number of A-rated schools — eight — but increased its number of B- and C-level schools to 52, up from 48.
The improvements come as Tucson Unified School District works through the statewide teacher shortage, a budget shortfall and a student code of conduct in flux.
TUSD's A-rated schools were Borman, Fruchthendler, Gale, Sam Hughes and Soleng Tom elementary schools, as well as Carrillo Intermediate. At the high school level, University High maintained its top grade and was joined by Sabino, which previously earned a B.
Performance in TUSD high schools was lauded by TUSD Superintendent Gabriel Trujillo on Friday, with five high schools earning A's and B's, up from four the previous year.
Rincon High School improved to a grade of B from a C the previous year, joining Sahuaro and Tucson High, which held on to their B ratings from a year earlier.
Palo Verde, Pueblo and Cholla turned around their D grades from the previous year, earning C's.
Two high schools, however, saw no letter grade improvement, with Catalina earning a D and Santa Rita receiving a failing grade.
For grades K-8, more than one-third of TUSD schools — 26 — earned grades of A's and B's.
Trujillo is hopeful that the improvements in academic achievement will not only make TUSD schools more attractive to families, but to educators as well.
"Unfortunately the public, the parent, the community member, the teacher, the sub only sees that final letter grade and it kind of becomes a referendum of the quality of the school," he said. "So with these increases I believe it's going to make a lot of these schools tremendously more attractive for teachers to want to come in and serve."
However, 19 K-8 schools in TUSD earned D's or F's — one fewer than the year before. Both Lawrence Intermediate and Ochoa Elementary continued to be rated failing schools. Utterback Middle, previously a D school, dropped to an F. The formerly B-rated Blenman Elementary also earned an F.
As was the case the last time the state issued letter grades, no other major school district in the Tucson-area had any F-rated schools.
To help struggling schools, Trujillo said the district will continue to give students access to intervention programs and additional support in math and English language arts, as well as focusing on teacher training. TUSD has also added a seventh period to help D- and F-rated schools, Trujillo said.
"We also see in some of those schools that we have some work to do about student management and discipline, which we hope the new code of conduct will help us address," Trujillo said.
Sunnyside, Tucson's second-largest school district, was the only one of the city's major school systems that didn't have a single A-rated school.
Five of its 19 campuses received a B, 13 earned C's or D's and one — Gallego Primary — was not rated. Schools that were not rated were said to have insufficient data, primarily because they did not have a sufficient number of students.
The Vail School District had the highest percentage of A-rated schools at 84 percent, followed by Catalina Foothills with 71 percent, Amphitheater with 30 percent, and Marana and Tanque Verde tied with a quarter of their schools earning top marks.
On the charter school front, there was a greater percentage of A-rated schools statewide — 36 percent — compared to 23 percent of traditional schools.
However, there were a higher percentage of failing charters — 5 percent — compared to 2 percent of traditional district schools statewide.
Arizona's D- and F-rated schools, most often found in poor and underserved neighborhoods, are required to send notices of their performance to homes in their attendance zones as a form of accountability.
They are also charged with developing targeted improvement plans. However, few state and federal resources are available to support improvement efforts.