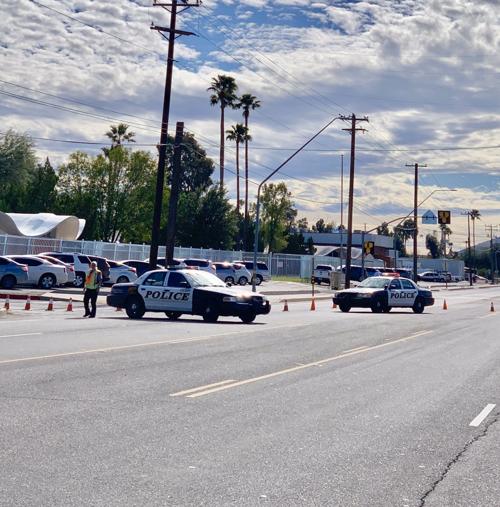 Police released the name of the motorcyclist involved in a fatal collision in north side Tucson Wednesday.
20-year-old Victor A. Navarro Ruiz was identified as the person who was killed in a vehicle crash at the intersection of North Flowing Wells Road and West Kleindale Road, Tucson police spokesman Officer Frank Magos said in a new release.
Police said they responded to a call around 11:45 a.m. of a motorcycle collision at the intersection. Tucson Fire Medics were already on scene when the police arrived. Ruiz was transported to a local hospital, but he passed away from his injuries after he arrived. 
Officer Magos said Ruiz was driving a Yamaha motorcycle northbound on Flowing Wells Road when he struck the passenger side of a minivan that was heading east toward West Kleindale Road. The driver of the minivan was exiting a trailer court on the west side of Flowing Wells Road and into the T-intersection with Kleindale Road right before the collision.
Detectives are still investigating the crash. No arrests or citations have been issued.