In these days when conflict defines the Arizona-Mexico line, replacing what was once an amicable and demilitarized region, Rosie Garcia looks for inspiration to return peace to the border.
She looks back to a towering figure from 300 years ago: Padre Eusebio Francisco Kino.
"Kino was the peacemaker. That's the one thing that stands out," said Garcia.
This past weekend, Kino was the focus of aficionados in Tucson and Sonora who celebrated the 50th anniversary of the discovery of the Jesuit explorer's remains in Magdalena de Kino, Sonora, about 45 miles south of Nogales. On Saturday, a symposium was held at St. Augustine Cathedral in downtown Tucson, where several speakers talked about Kino's legacy. And in Magdalena, festivities were held on the town's plaza, where Kino's protected remains are visible under a white rotunda.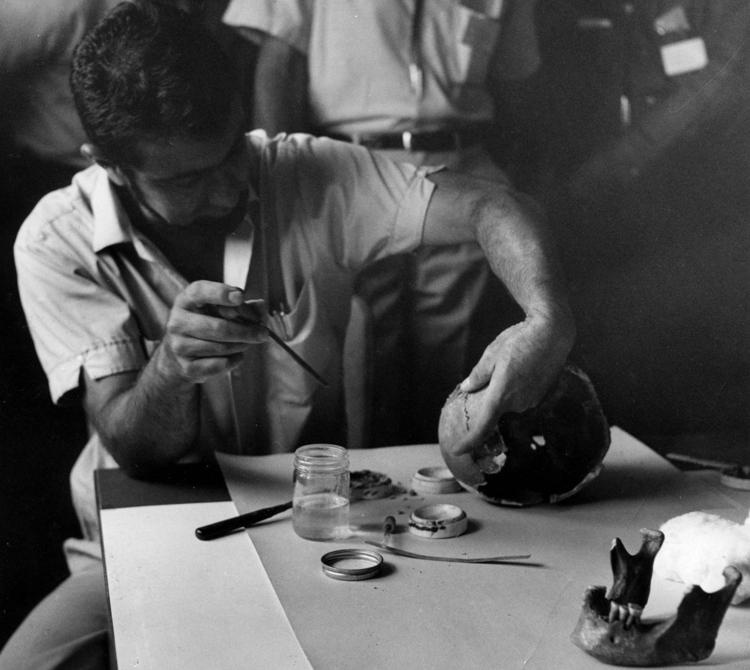 The story of how Kino's remains were found is remarkable. It was a binational hunt with numerous clues and challenges, and one big doubt. But that's another column for another Sunday.
Garcia, a member of the Kino Heritage Society, believes that Kino's legacy remains relevant today. Kino explored Southern Arizona and Northern Sonora — the Pimería Alta — for 24 years.
"He was the voice of the Pimería Alta and of the people of that time," she said.
Yes, he came to convert the indigenous people to Christianity, but Kino, who reached the land of the Pimas in 1687, was more than a missionary, she added.
He was a cartographer. A historian. A farmer and rancher. An explorer of the stars and the land. Kino established or started more than 20 missions in the Pimería Alta and Baja California, and his extensive diaries are a portal to our ancestral desert peoples and places. Above all, Garcia said, Kino, who rode on horseback for thousands of miles across the desert, visiting countless indigenous communities, fought for social justice.
In his diligent way, Kino defended the indigenous against Spanish colonists and soldiers who destroyed rather than built.
"We see it continuing today along the border," she said of his legacy. Garcia cited as examples the Kino Border Initiative in Nogales, Sonora, a Jesuit-run shelter and advocacy center for migrants stranded with no food, clothing or hope; and individuals in Arizona and Sonora who stand up for human rights.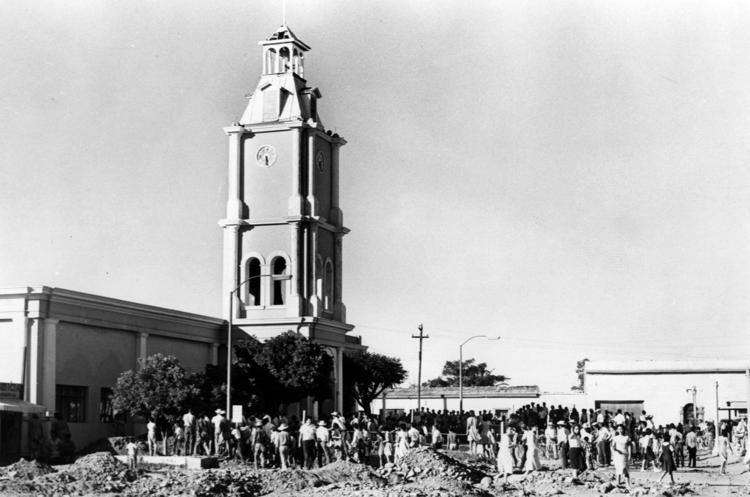 Garcia said those examples and other efforts to secure healthy cross-border harmony are part of Kino's spirit.
Kino died of a fever on March 15, 1711. The missions he established include San Xavier del Bac, Tumacácori and now-gone Guevavi. He is credited with proving that Baja California was a peninsula, not an island, and he established the first European land route to California through Yuma.
On Jan. 10, the Kino Heritage Society celebrated the 325th anniversary of Kino's arrival to Tumacácori, about 40 minutes south of Tucson, where he founded Mission San Cayetano del Tumacácori on the Santa Cruz River. About 40 years after Kino's death, the mission was destroyed and a new one was built where the present Mission San José de Tumacácori sits as part of a national historic park.
In 1692, Kino created two missions: San Xavier and Mission San Cosme y Damián de Tucsón, but neither survived. The current Mission San Xavier dates to the late 1700s and was constructed by the Tohono O'odham and by Franciscan missionaries, who followed the Jesuits after they were forcibly expelled from Spanish and Portuguese colonies in 1767.
Today, Kino's name is part of the the border region. There are streets, schools and towns named after him. There are statues of Kino in Arizona and Sonora, and in the U.S. Capitol.
A move is afoot to persuade the Vatican to confer Catholic sainthood on Kino. His international supporters believe there is sufficient evidence to warrant his canonization.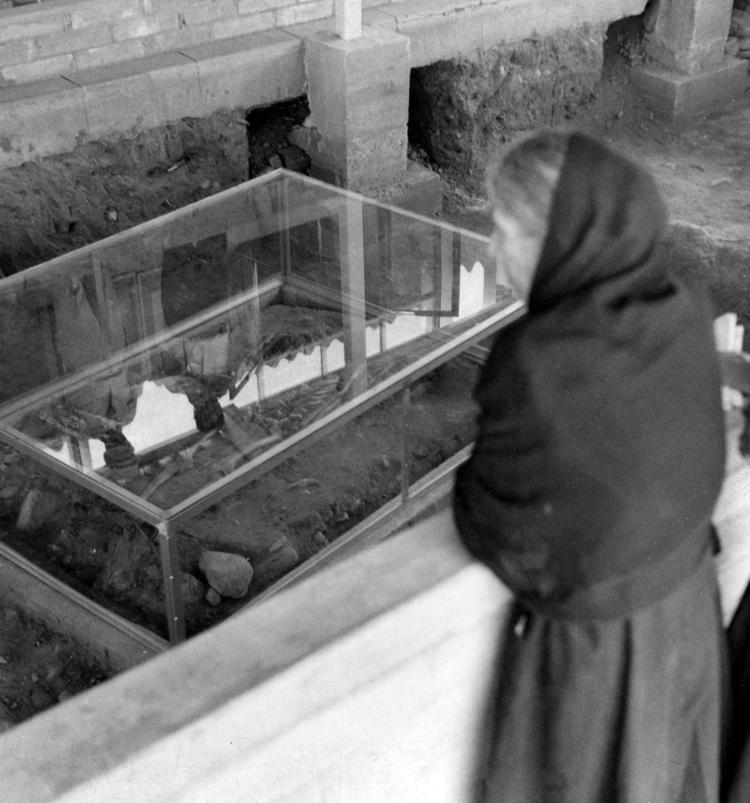 "If it weren't for Padre Kino, we wouldn't have the Scriptures here," Garcia said. "He brought Christianity here."
Garcia, a firm proponent for Kino's sainthood, feels that his message of peace is worth following and applying to the border region. He was able to overcome initial mistrust from the indigenous people and to bridge radical differences between his world and the new world he encountered in the sparse desert of the Pimería Alta.
"He was a man for all seasons, for all ages," Garcia said.
Ernesto "Neto" Portillo Jr. is editor of La Estrella de Tucsón. Contact him at netopjr@tucson.com or at 573-4187.
Get local news delivered to your inbox!
Subscribe to our Daily Headlines newsletter.