A new bus service popularized in Europe has set up shop in the Old Pueblo, with one-way fares to Phoenix starting at $10 and direct service to Los Angeles or Las Vegas for under $20.
FlixBus, a Munich-based start-up that has fueled a boom in European bus travel, opened in Tucson a few weeks ago offering seats with extra legroom, free Wi-Fi and free online access to movies, video games and a digital library.
The firm says it aims to eliminate the stigma associated with long-distance bus travel, often seen as cramped and boring.
"We believe everyone should be able to get where they want to go in life, and we found a way to make that dream a reality, comfortably and affordably," Pierre Gourdain, managing director of FlixBus USA, said in a recent news release announcing the firm's expansion into the Southwest.
Known for its bright green buses, FlixBus operates through an online sharing platform similar to Uber and partners with charter bus firms to provide the service.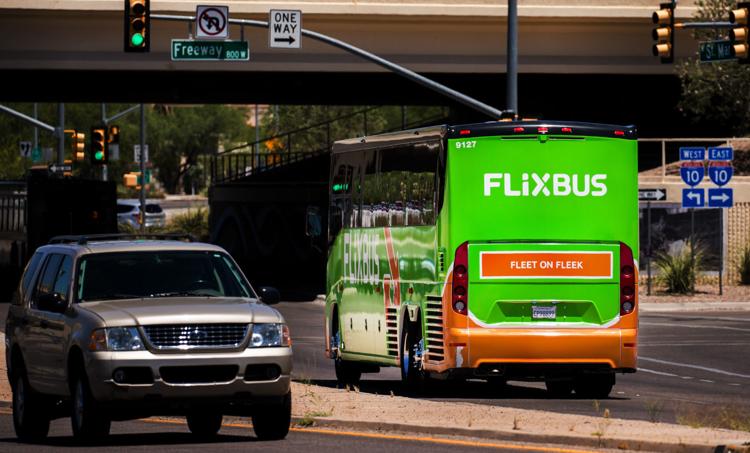 Tucson riders can reach 20 cities at relatively low cost including 11 in California, two in Nevada and six other destinations in Arizona.
Many routes have several departures a day. Route information is available at flixbus.com.
The bright green color of the firm's buses is a nod to its claim of being environmentally friendly. Passengers have the option when booking tickets to make a donation that supports a tree-planting organization.
For now, there's one FlixBus stop in Tucson: the parking lot of the Denny's restaurant at 555 N. Freeway, near Interstate 10 and West St. Mary's Road.
That could change depending on demand. The firm is pledging to expand its U.S. reach even further, with 1,000-plus daily connections to West Coast cities by year's end.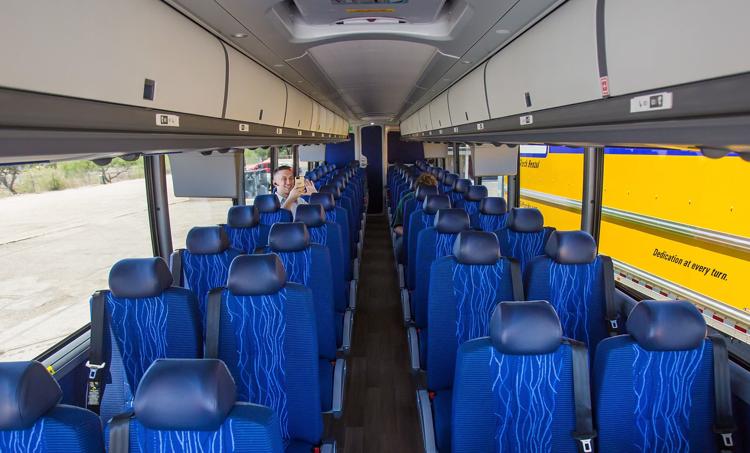 Gulmira Amangalieva, a Russian journalist on a two-week visit to Tucson, took a FlixBus to L.A. last weekend for about $40 round trip.
"For the price, it was what I expected," she said. The seat was comfy and the Wi-Fi worked, but the onboard toilet had no hand-washing sink, only a bottle of hand sanitizer, she said.
Mary Carryer of Tucson, who used FlixBus while on a European vacation last year, says Tucson is lucky to be part of the first wave of the firm's U.S. expansion.
"I have used FlixBus a lot in Europe and it is a terrific service. Bright, clean buses with Wi-Fi that run on time at a reasonable price.
"It's great news that Tucson is in their initial rollout," she said.