A Border Patrol agent in Nogales who called the people he apprehends "subhuman" pleaded guilty to striking a man with his agency truck while making an arrest.
Matthew Bowen admitted to intentionally striking a Guatemalan man with an unreasonable amount of force while arresting him for crossing the border illegally Dec. 3, 2017, in Nogales, according to documents filed in U.S. District Court in Tucson.
Bowen, 39, faces up to one year in prison after pleading guilty to a misdemeanor charge of violating the civil rights of the man under color of law, according to an Aug. 8 plea agreement made public Monday.
Bowen was a 10-year veteran of the Border Patrol when he was placed on indefinite suspension without pay in June 2018 shortly after he was indicted. He will resign from the Border Patrol as part of his plea agreement.
On the morning of Dec. 3, 2017, a Customs and Border Protection camera operator saw Antolin Lopez Aguilar, a 23-year-old citizen of Guatemala, after he apparently jumped the border fence near the Mariposa Port of Entry in Nogales. Lopez ran toward a nearby gas station and hid under a semi-trailer parked behind the gas station. When three agents arrived, Lopez ran away.
As Lopez ran, Bowen quickly turned his Ford F-150 pickup truck and "accelerated aggressively" behind Lopez and "followed closely behind him, striking Lopez Aguilar twice" with the front of the truck, a special agent with the Department of Homeland Security's Office of Inspector General wrote in court documents.
With the first contact, Lopez "reached back while running and used his hands to 'push off' of the hood" of the truck. Seconds later, Bowen accelerated the truck "directly into the back of Lopez Aguilar's body, knocking Lopez Aguilar to the ground."
The tires of the truck "came to a full stop within inches of running Lopez-Aguilar over where he lay on the ground," the special agent wrote.
Bowen jumped out of his truck and handcuffed Lopez. The other two agents arrived seconds later. Bowen handed over Lopez, who still had gravel on his face, to the two agents and drove away.
One of the agents viewed a video of the incident later that day and said he had "never seen anything like that before," the special agent wrote.
Lopez was taken to a Nogales hospital with abrasions to his right hand and both knees. He was sentenced the next day to 30 days in federal prison for crossing the border illegally, court records show. The judge recommended he receive medical care as soon as possible.
Bowen also was accused in the indictment of submitting a memorandum to a supervisor in which he falsely stated he was not sure if he struck Lopez and that he was unfamiliar with the acceleration power of that particular truck. The charge of falsifying records in a federal investigation will be dismissed as part of the plea agreement.
Bowen's defense lawyer could not be reached for comment.
Bowen's case made national headlines after offensive text messages he sent were filed in court. In those messages, he called the people he apprehends "disgusting subhuman s-— unworthy of being kindling for a fire" and asked the president to "PLEASE let us take the gloves off trump!." In other messages, he referred to migrants as "beaners" and talked about frying migrants with olive oil.
Bowen sent numerous text messages to agent Lonnie Ray Swartz, who was acquitted last year of second-degree murder and manslaughter charges. Swartz was accused of shooting through the border fence in Nogales in 2012 and killing 16-year-old Jose Antonio Elena Rodriguez in Mexico during an alleged rock-throwing incident.
After a rock-throwing incident in November 2017, Bowen sent Swartz a text message calling the rock throwers "mindless murdering savages."
Federal prosecutors said the messages showed Bowen's "great disdain" for the people he apprehends, which could give a jury insight into Bowen's state of mind and intent when he hit the Guatemalan man with his truck.
Judge Cindy K. Jorgenson would have allowed many of those text messages to be presented as evidence. She described the text messages as "abhorrent" in a June 12 court filing. At best, she wrote, the texts reflected Bowen's "distasteful thoughts," and at worst, his "repugnant racism."
Before the December 2017 incident, Bowen was accused by migrants and other agents of using unnecessary force five times, prosecutors said in court documents. In one alleged incident from 2015, an agent anonymously reported that a juvenile migrant "was bleeding from his lip and Matthew Bowen bragged about how hard he took the juvenile down," prosecutors wrote.
Bowen is not in custody. His sentencing hearing is scheduled for Oct. 15.
MORE: Photos of the new border fence and migrant holding facility in Yuma
U.S.-Mexico border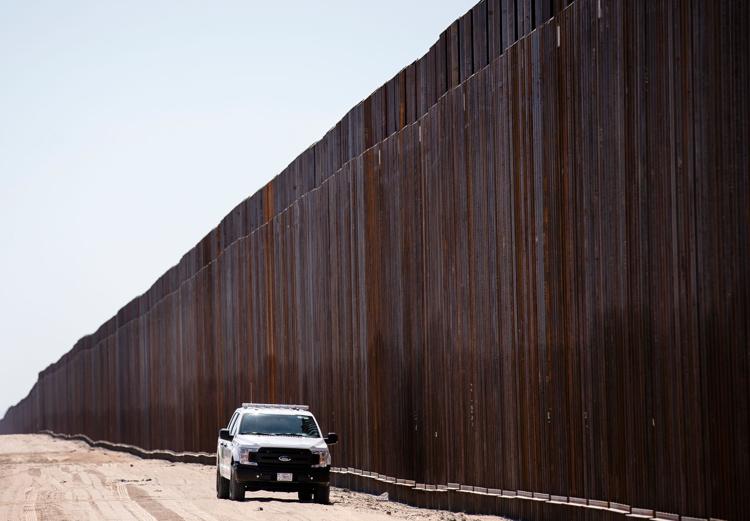 U.S.-Mexico border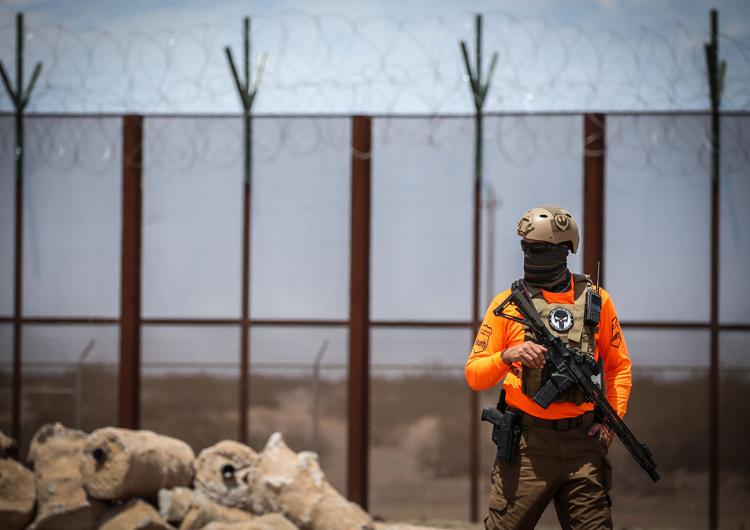 U.S.-Mexico border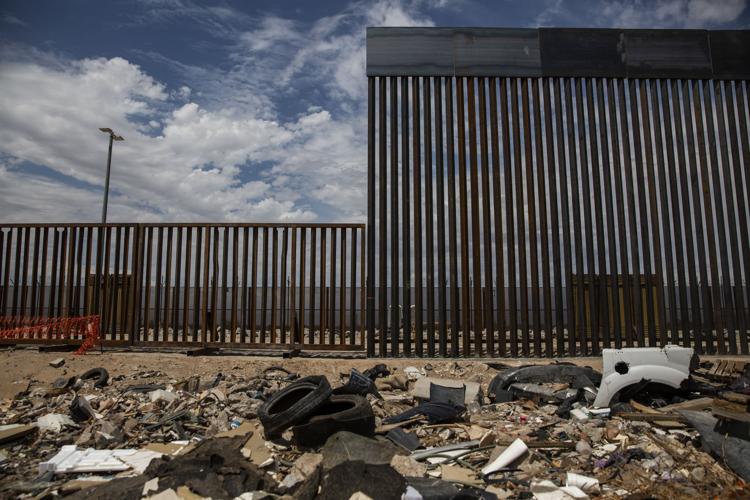 U.S.-Mexico border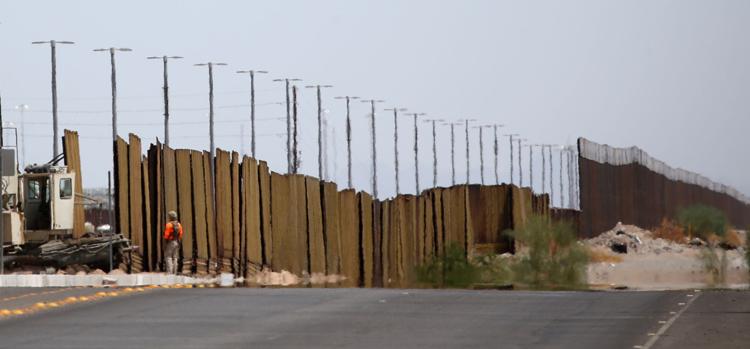 U.S.-Mexico border/holding facility in Yuma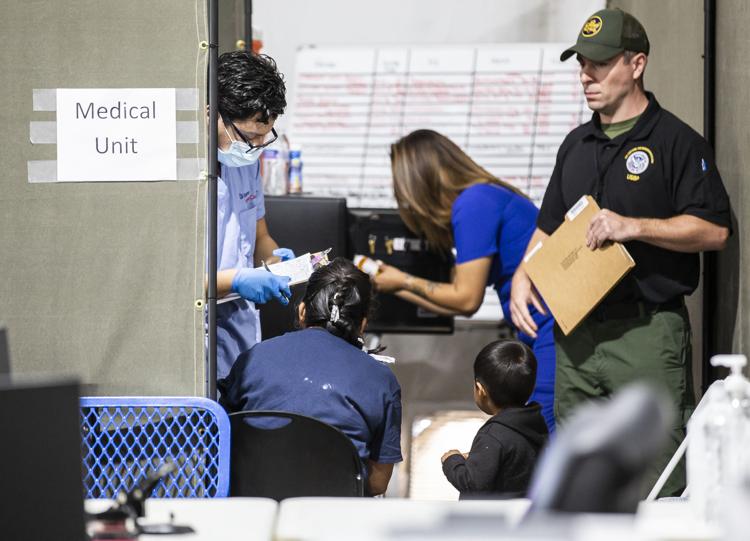 U.S.-Mexico border/holding facility in Yuma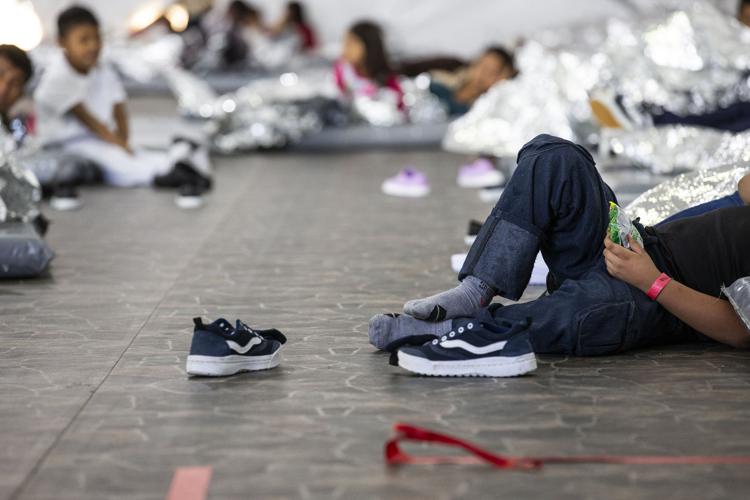 U.S.-Mexico border/holding facility in Yuma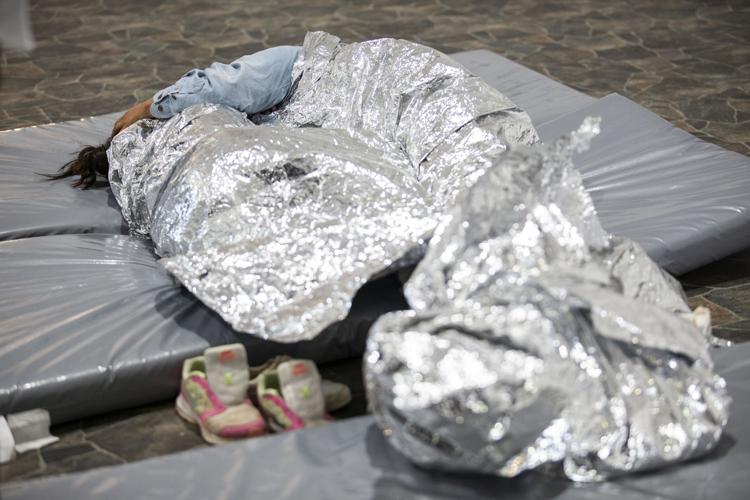 U.S.-Mexico border/holding facility in Yuma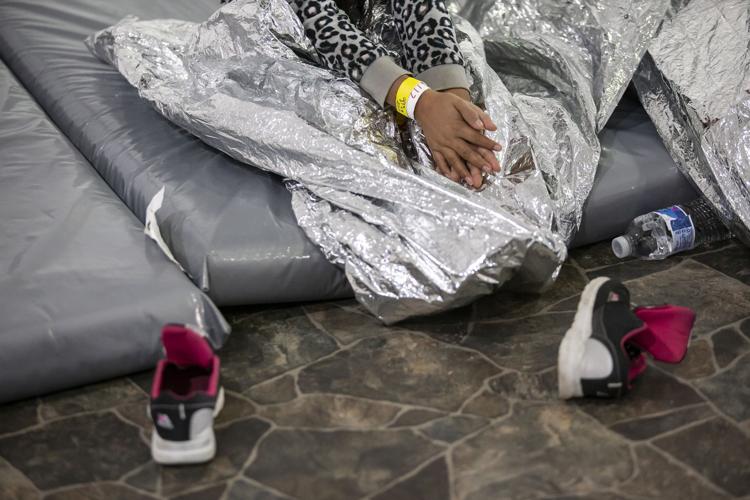 U.S.-Mexico border/holding facility in Yuma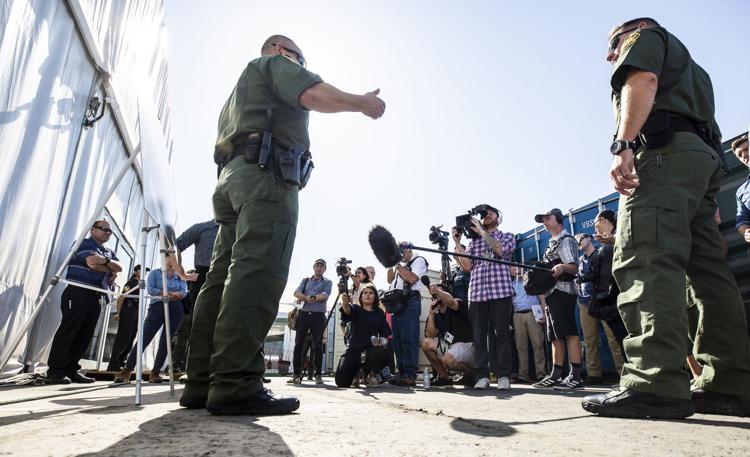 U.S.-Mexico border/holding facility in Yuma
U.S.-Mexico border/holding facility in Yuma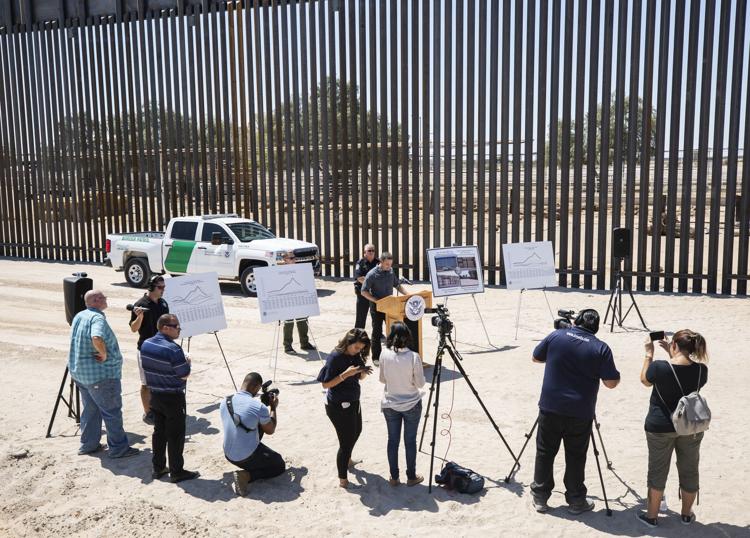 U.S.-Mexico border/holding facility in Yuma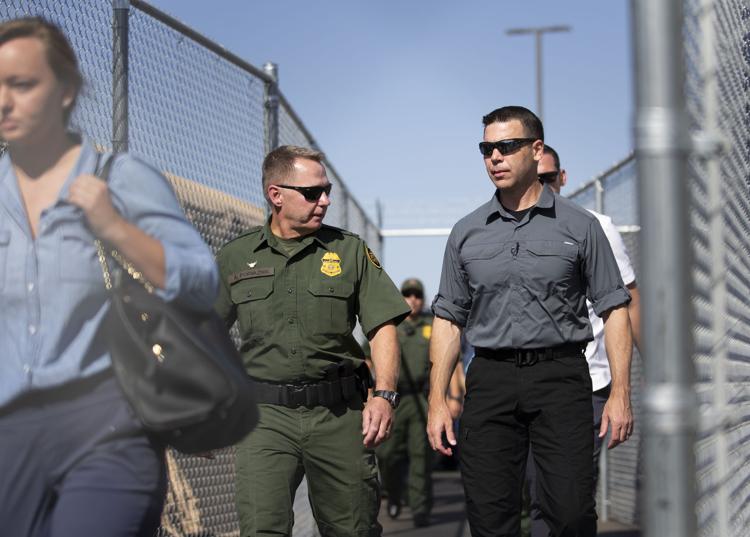 U.S.-Mexico border/holding facility in Yuma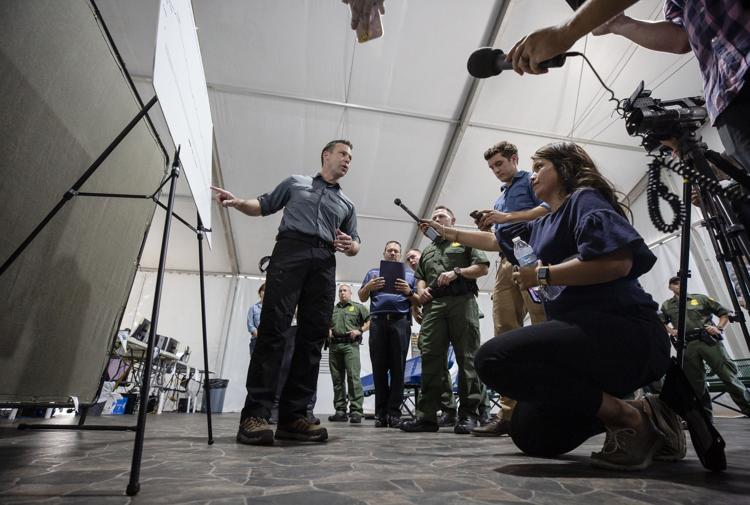 U.S.-Mexico border/holding facility in Yuma