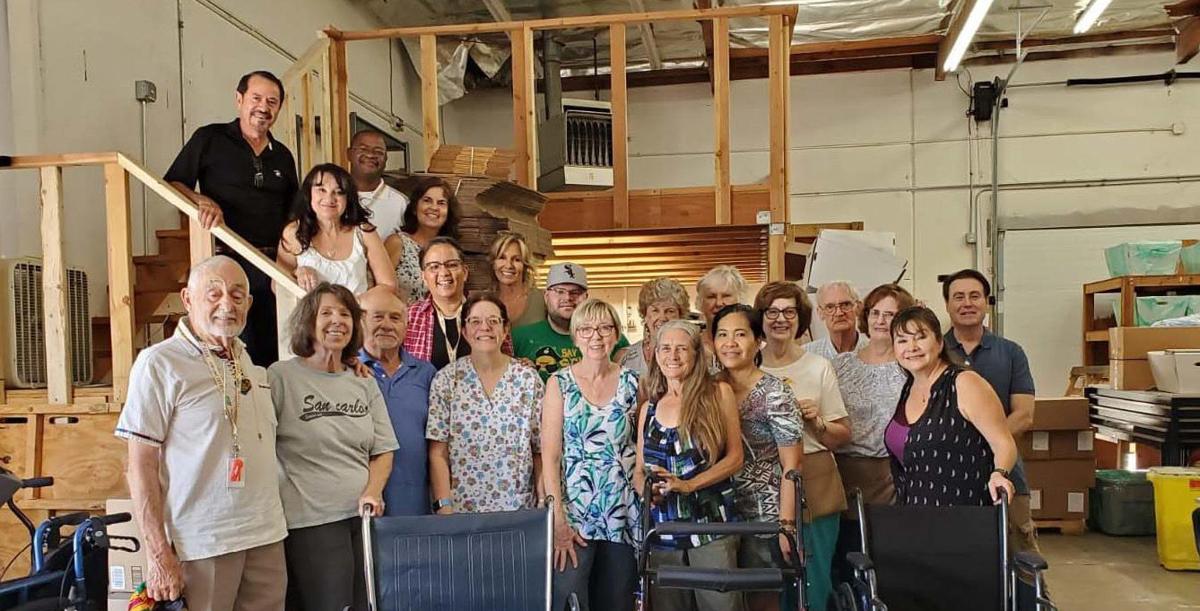 Since 2005, Southwest Medical Aid has been providing wheelchairs, crutches, walkers, hospital beds and other durable medical equipment and supplies for low-income Tucsonans.
In the process, the nonprofit is not only saving items from the landfill but also helping those in need — all free of charge.
"We want to make sure people have dignity so that they have better quality of life. That is very, very important to us," said Jose M. Ralls, executive director for the volunteer-run organization, which recently merged with nonprofit PPEP Microbusiness Housing Development Corporation to become PMHDC Southwest Medical Aid.
The organization is hosting a grand-opening ceremony Wednesday, Aug. 28, to show off its new warehouse. (See box)
Over the past 14 years, the nonprofit has repurposed more than 500,000 pounds of medical supplies and equipment to distribute in Southern Arizona and statewide, as well as nationally during disasters such as Hurricane Katrina, and internationally to the Philippines, Belize, Honduras, Mexico, Peru, Guatemala and Africa.
"We have had a special emphasis in the last year in helping our neighbors in Sonora. We make sure that nothing goes to waste and reach out through multiple partners in poor communities to try to get their underserved hospitals and clinics better prepared," said Ralls.
The nonprofit receives supplies through donations from hospitals, clinics, individuals and other groups and prides itself on the fact that it sells none of the items or equipment.
"There are lots of organizations that resell or repackage and we do not do that. We work with multiple organizations in the community so that they are able to help identify individuals in need within their spheres and distribute the supplies," said Ralls.
Local partners include El Rio Community Health Centers, Interfaith Community Services, Tucson Fire Department, Gospel Rescue Mission, churches, Lions Clubs and other social service agencies. PSMA is staffed by a group of about 25 volunteers, including medical professionals, who sort and repackage supplies (including surgical items, syringes, bandages and respiratory equipment) and prepare equipment for distribution.
Ralls emphasized that outreach is a priority since many people are unaware that his organization exists.
"It is important that we get folks to not put things in landfills. We have so many people desperately in need of medical equipment and supplies. It is amazing how a basic shower chair changes someone's life," he said.