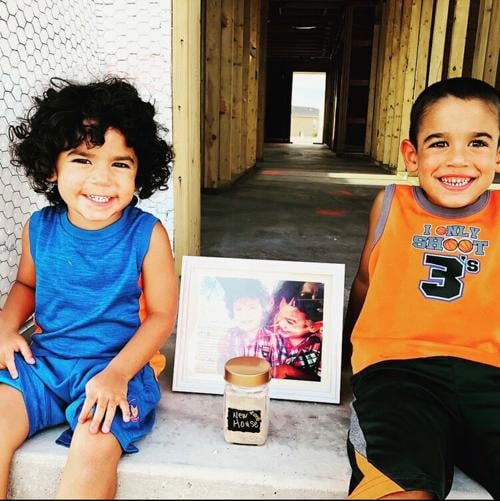 Rebekah Quiroz was going through a breakup five years ago.
She ended up a single mother of two young boys. They lived off her sole income.
Quiroz and her sons were on the verge of homelessness, but her parents stepped in and offered their help and home.
Now, Quiroz and her boys have a three-bedroom, two-bath home of their own that she is renting on Tucson's south side, off South Park Avenue, south of East Irvington Road. They moved into the home in 2018, and her sons were then 5 and 3.
"I am back on my feet again after an extremely difficult life-changing situation. It was hell," said Quiroz, who did everything to stay afloat with multiple jobs to pay the bills and had understanding bosses who allowed her to have a flexible work schedule so she could care for her sons.
"I am a survivor," said Quiroz, describing herself as a "strong, independent, motivated mother who was given a second chance at life because of La Frontera and their outreach programs." La Frontera Arizona is a nonprofit organization that addresses issues including affordable housing, behavioral health, employment and crisis intervention.
Quiroz, 39, is head softball coach for Pima Community College and also works a second job as a personal softball trainer. As a student, Quiroz transferred from PCC to the University of Arizona in 2002 and played softball for the Wildcats before playing for the Arizona Heat from 2005 to 2008.
She said her second chance at a better life began when she moved into Sunnyside Pointe subdivision, which is one of four sites built on infill parcels in the city that was developed by La Frontera Partners Inc., a large developer for affordable housing in Southern Arizona.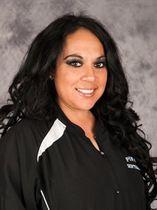 The overall project, Storacle Point Apartments, is meeting the needs of low-income families, households with children and chronically homeless persons with a preference for veterans.
The $14.9 million project recently won The Brian Mickelsen Housing Hero Award from the Arizona Department of Housing. The late Mickelsen was an original member of the Arizona Housing Finance Authority and former city manager for the town of Cottonwood.
The Storacle Point Apartments project represents the new construction of 66 affordable housing units consisting of 44 one-bedroom, 12 three-bedroom and 10 four-bedroom units.
The project, which includes Section 8 rental subsidy, also includes detached houses. The central location was designed to aid in the re-development of Tucson's Oracle Neighborhood Revitalization Area to eliminate blight. The Oracle area neighborhoods are within North Oracle Road and the North Stone Avenue corridors, between Speedway and Miracle Mile. The project also includes the Sunnyside neighborhood on the south side.
The award recognizes the project for its innovation in bringing together resources to redevelop infill parcels in Tucson with a combination of single family and multi-family supportive housing as part of a community revitalization project, said Tom Simplot, director for the state housing department.
Dan Ranieri, president and chief executive officer of La Frontera, said, "It is always nice to be recognized by the state Department of Housing, but what was interesting to me about this one project is that we addressed many community needs while most projects meet a specific need."
"I couldn't have asked for a better situation," said Quiroz. "I am so happy. We have a roof over our heads, and this is the first time my boys have their own bedrooms. We have celebrated family gatherings and holidays in our own home," said Quiroz. She said under the housing program, La Frontera provides residents with support, including food and utilities assistance, counseling and community outreach services.