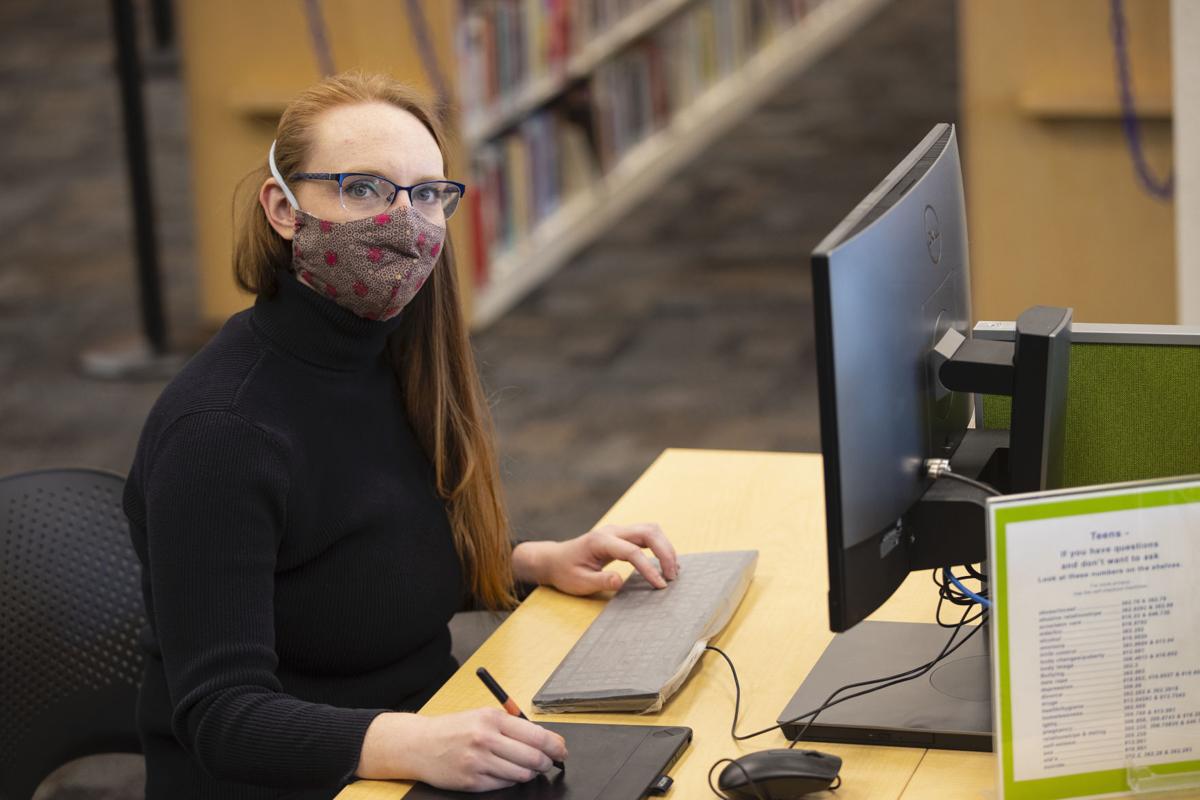 When the COVID-19 closed down the Pima County Public Library, my first thoughts were for our young visitors.
What would they do without story time and an ample supply of picture books? The image of a child isolated at home, missing out on the opportunity to socialize with others their age saddened me.
There would be no singing or important conversations about favorite dinosaurs in the library for the foreseeable future.
More selfishly, I missed their enthusiasm for stories. Virtual story time allows children to see the librarians performing on camera, but the librarians cannot hear or see the reactions on the other end. Just like a comedian on stage, librarians work with the energy from the crowd. It is always easier to come up with silly voices for each character in a book and dance with a beanbag on your head with the infectious laughter of toddlers filling the room.
We needed a way to fill this gap … thus, Story Sketches was born.
With Story Sketches, youth ages 5 to 18 submit stories of up to 500 words (and art if they wish) to the library. Stories are then turned into narrated videos featured on the Pima County Public Library Kids YouTube channel.
I had a blast creating the first two Story Sketches with the help of my awesome co-worker Elaina Brabant, who provided narration. Kendra Davey, the literacy initiatives program manager; library associate Carl Murdock; and Leila Duncan, student support librarian. All helped get the program running in time for the 2020 Summer Learning Program.
More than five months since we launched the program, Story Sketches is going strong. I have the pleasure of working as the illustrator and video editor. I get to draw pretty pictures and put the pictures and sound together to make the video. When we first receive a story, the artists get the first crack at reading it and decide who the best person for the job is.
If I get to do it, my first step is looking through the text carefully to see what actions should get their own picture. Since each story gets around six pictures, I pay special attention to the parts of the story that most need to be illustrated.
The next part is the most fun — sketching! I draw out all of my ideas for each of the pictures as quickly as possible. Once I am happy with them, I add color to liven them up.
While I create, the narrator records the sound. They send me the sound file when they are finished, and I edit out the white noise and add music. Listening to the audio recording also gives me a good idea how long each picture should be on the screen. I use a video editing program to put the images and sound together. It's really exciting to see the movie coming together.
What makes this process so thrilling is that we never know what type of story we will receive. Each type requires a different style of art and color scheme to bring it to life.
Libraries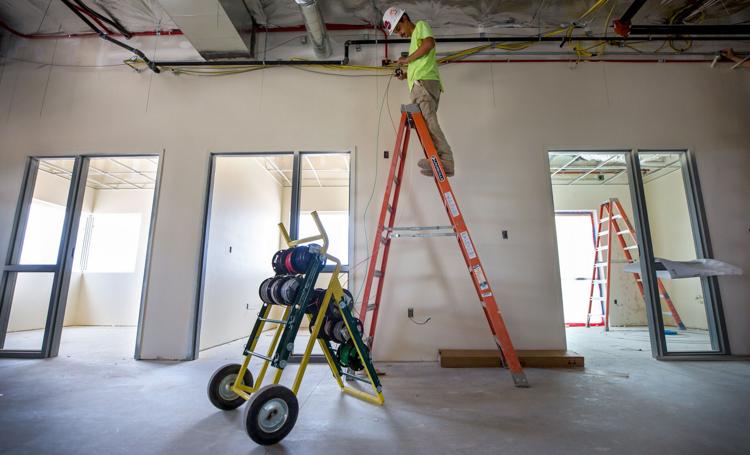 Libraries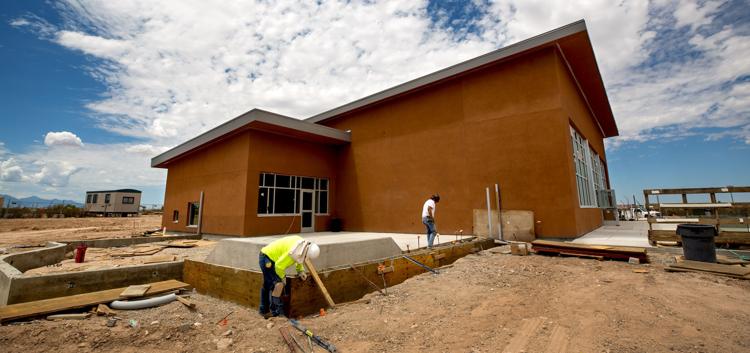 Libraries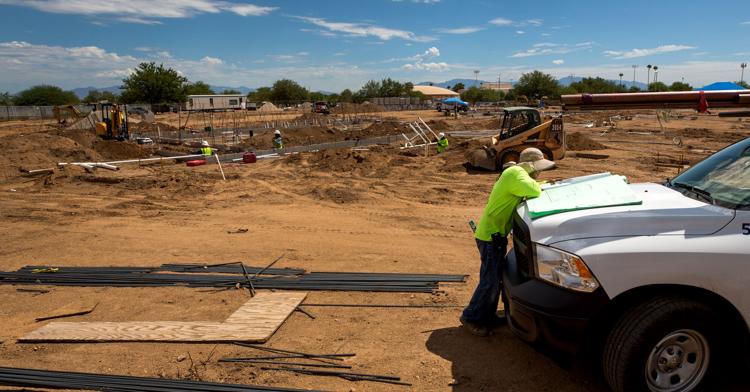 Libraries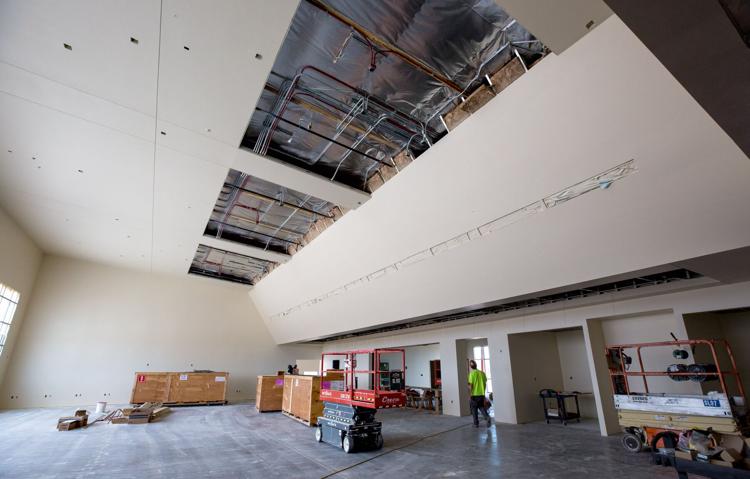 Libraries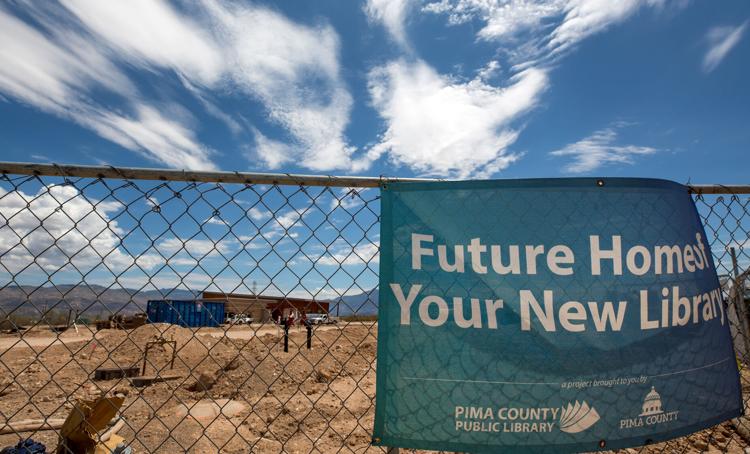 Libraries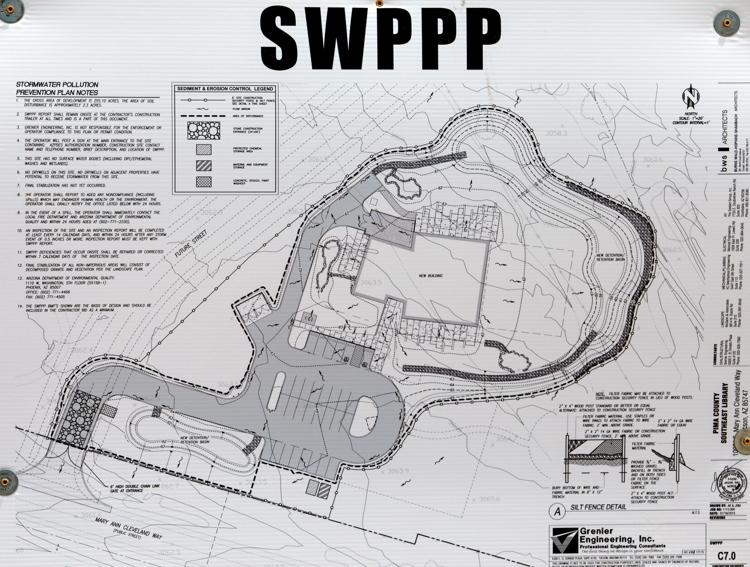 Libraries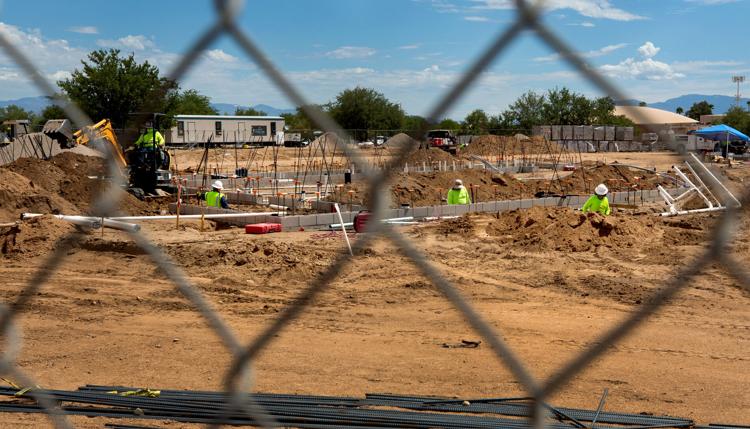 Libraries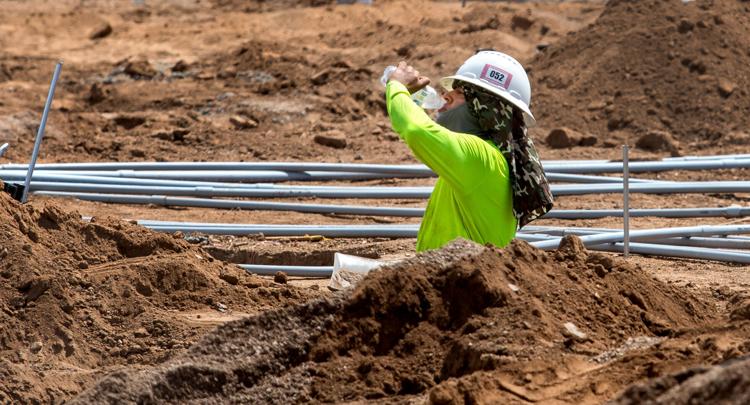 New Pima County Library collection gives a broader view of our shared past
Frank De La Cruz, a community activist and librarian in the Pima County Public Library system, was committed to making sure the library collection reflected the voices and the memory of the community.
When he passed away in 2015, a movement began to recreate a collection that reflected the Chicanx/Mestizo history of the southwest borderlands. The library's Nuestras Raíces committee, dedicated to celebrating and honoring the culture, voice and linguistic heritage of the Latinx community in Pima County, led the project.
This effort has produced a collection that provides Pima County residents the opportunity to access a broader view of our shared past.
Recently, two publishing industry surveys reiterated what people of color have known for decades — there is a lack of diversity in the book business.
This dearth of representation, coupled with the slanted history taught in schools, results in a generation of young people who view themselves as outcasts. The public library helped me see our country's history in a way the school system never supported. Even now, the conventional, heavily Eurocentric view of recorded events keeps me and everyone else in the dark — including Americans of European descent.
History books and popular media are consistently conveying a reality that marginalizes those deemed unworthy of recognition by the dominant culture.
Reading about the contributions people of color made, and continue to make, is an empowering experience, not a form of radicalization that the Arizona state government ruled it to be when it banned ethnic study programs in 2010; a ban later overturned in 2017. It seems clear to me now that the deliberate and systematic dismissal of this history is proof enough of its value and power.
Our local youth should have meaningful access to Chicanx/Mestizo history and the understanding that it is just as American as what they will find in their classroom. This is what makes Pima County Library's Frank De La Cruz Collection essential.
Find more information about the collection at library.pima.gov/frankdelacruz.
---
Frank De La Cruz, un activista comunitario y bibliotecario de la Biblioteca Pública del Condado Pima se dedicó a que la colección de materias bibliotecarias reflejara las voces y la memoria de la comunidad.
Cuando falleció en el 2015, se empezó un movimiento para recrear una colección que reflejara la historia chicanx/mestiza de la región fronteriza del suroeste. El equipo laboral Nuestras Raíces, un comité dedicado a celebrar y honrar la cultura, voz, y herencia lingüística de la comunidad Latinx en el Condado Pima, dirigió el proyecto.
Esta colección se ha materializado, dando a los residentes del Condado Pima acceso a una perspectiva más amplia de nuestra historia compartida.
Recientemente, dos encuestas de la industria editorial reiteraron lo que personas de color saben desde hace décadas — hay una falta de diversidad dentro de la industria editorial. Esta falta de representación junto al rechazo contra los estudios étnicos resulta en una generación de jóvenes que se perciben como excluidos de la sociedad.
La biblioteca pública me ayudo a ver la historia de nuestro país de una manera del cual nuestro sistema educativo nunca ha apoyado. Aun hoy en día, el punto de vista convencional y primordialmente eurocéntrico de los acontecimientos históricos nos mantiene en la ignorancia, inclusive a aquellos de descendencia anglosajona.
Los libros de historia y medios populares consistentemente presentan una realidad que convierte en marginados los que no son merecedores de reconocimiento por la cultura dominante.
Leer sobre las contribuciones por parte de personas de color y las que continúan logrando es una experiencia fortalecedora. No es una forma de radicalización lo que declaró el estado de Arizona cuando prohibió los estudios étnicos el 2010. Esta prohibición fue anulada por un juez federal en el 2017. Me parece evidente que el rechazo deliberado y sistemático de esta historia escondida es un contundente testimonio de su valor y de su poder.
Esta generación y las que sigan merecen tener un acceso legítimo a la historia chicanx/mestiza y el entendimiento de que es tan valiosa y americana como lo que encontrarán en su salón de clase. Esto es lo esencial de la colección Frank De La Cruz.
Para más información sobre la colección, visite library.pima.gov/frankdelacruz.
— Lu Guerrero trabaja con la Biblioteca del Condado Pima desde el 2007. Guerrero es miembro del equipo laboral Nuestras Raíces y contribuyó a la creación de la Colección Frank De La Cruz
Campaign under way to fund outdoor performance space for Sahuarita library
A campaign is underway to fund an outdoor space for the new Sahuarita Public Library.
The initiative seeks to raise $75,000 for the outdoor performance space, adding 1,000 square feet to the approximately 17,700 square foot facility.
The library, on the northwest corner of Sahuarita Road and Calle Imperial, is expected to be completed next spring.
The outdoor performance space would be the first of its kind in the Pima County Library system, providing a public venue for arts and musical offerings, author readings and other open-air events.
The facility will be used by library patrons and staff, students and community members.
The Pima County Public Library is adding new libraries with one in Southeast Tucson and Sahuarita.
New Vail library to be named after community advocate Anne Gibson
The name of a longtime member and advocate for the Vail community will grace the area's new library.
The Pima County Board of Supervisors on Nov. 17 approved changing the name of the yet-to-open library from Esmond Station Vail Library to W. Anne Gibson-Esmond Station Library.
Gibson is a well-known community member and a tireless champion for bringing the library to the southeast Tucson community. She is also the president and co-chair of the newly formed organization, Friends of the W. Anne Gibson-Esmond Station Library.
The opening of the new library has not been scheduled due to the COVID-19 pandemic.
The 8,000-9,000- square-foot facility, designed by BWS Architects, will feature a meeting room that opens to the outdoors and movable shelving and furniture to create flexible spaces that can be adjusted to meet the needs of the community. Connected by trailhead to the Esmond Station Regional Park, the building will be within walking distance of Empire High School and Esmond Station K-8.
The Pima County Public Library is adding new libraries with one in Southeast Tucson and Sahuarita.
Megan Hellwig has worked at the library since January. She is the children's library associate at Kirk-Bear Canyon Library. If you know a young person ages 5 to 18, Megan would love to illustrate their story. Visit library.pima.gov/storysketches to learn more.