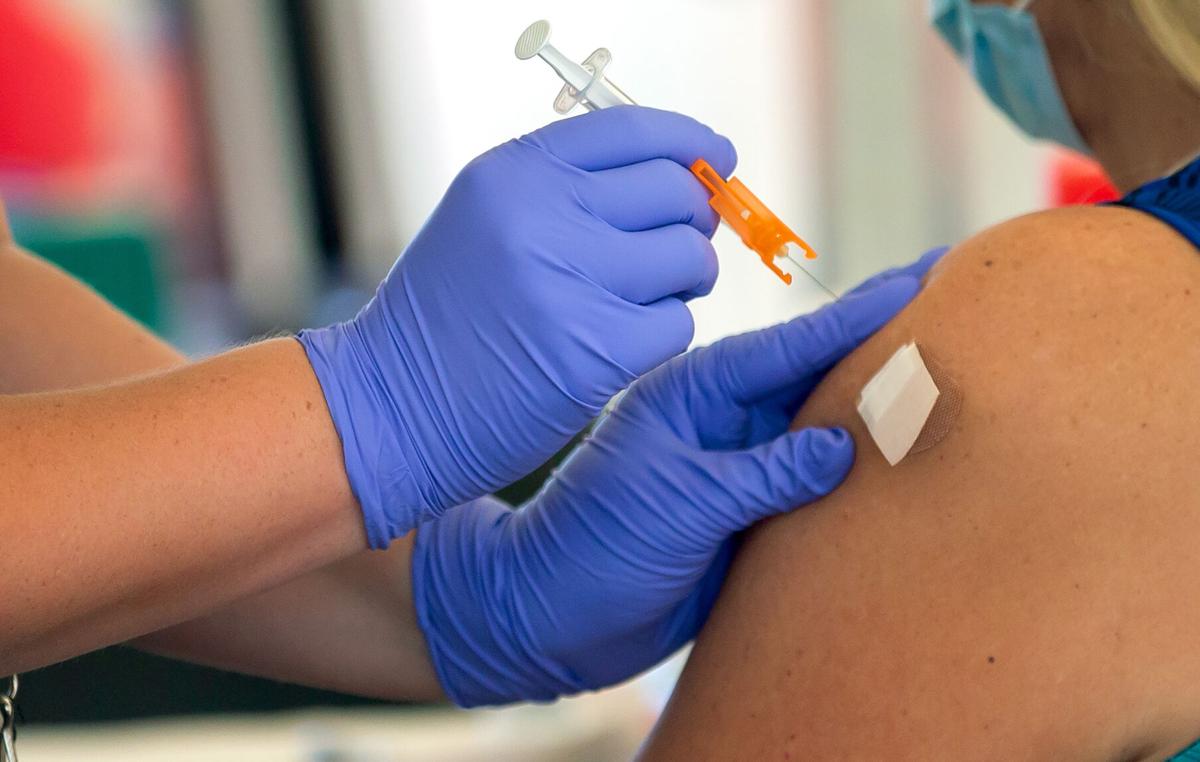 Pima County's vaccination strategy has changed since the vaccine rollout started, when officials would discreetly share the times and locations of mobile clinics with nearby neighborhoods due to an overwhelming demand for vaccines.
Now that demand has slowed, the county is trying to incentivize more people to get vaccinated. To help officials decide how to do this, the county hired Nupoint Marketing to conduct a survey among adults in the county who are not yet fully vaccinated.
The discovery of Pima County's first highly transmissible Delta variant underscores the urgency to vaccinate more people, said Pima County Health Director Dr. Theresa Cullen. And certain incentives, like prizes or gift cards, may help health officials reach more people who are hesitant to get vaccinated.
Nearly 14% of Pima County residents are hesitant, according to an estimate by the Office of the Assistant Secretary for Planning and Evaluation, which advises the U.S. Department of Health and Human Services on health policy issues.
The numbers come from federal survey data conducted from May 26 to June 7, and show 10% of county residents are "strongly hesitant."
Nearly 53% of Pima County residents eligible to get a vaccine were fully vaccinated as of Thursday, June 17, according to CDC data.
The results of the Nupoint Marketing survey showed two main reasons unvaccinated respondents don't want to take the vaccine: They don't think it's safe and don't want to experience the side effects.
Other common reasons included: They don't think COVID-19 is a threat to their health, they don't think vaccines are effective and they don't like being told what to do by the government.
They survey had some limitations, Cullen said. For example, the survey's sample size was small, with only about 900 people. And not many people from minority populations took it.
Cullen said the Health Department's communication efforts have continually emphasized that the vaccine is safe, effective against the virus and that the side effects are manageable. It's been more difficult, however, to get the message across of the true threat to those who go unvaccinated.
"It's been difficult to figure out how we translate that into a communication strategy other than saying, 'You're really at risk right now,'" Cullen said. "Given that the incidents of the COVID virus variants in the county have increased, you're now more at risk to get ill. We are seeing that vaccines protect you from the variants of concern."
The county hired a social media expert and frequently puts out information dispelling COVID-related myths and announcing where shots are available. But survey respondents tended to trust family, friends, local public-health experts, local nongovernmental health experts and university professors and researchers more than government officials.
While some people may never choose to get vaccinated, county officials were encouraged that some of the survey respondents indicated that certain incentives would motivate them to do it.
Of the survey respondents who were not interested or unsure about getting vaccinated, about two-thirds said incentives would not encourage them to get vaccinated.
About 23% of these respondents said incentives would or might encourage them. The rest didn't know.
Of this later group that wasn't closed off to incentives, more than 40% indicated a prize or gift card would be a good motivator. Their other option was an outdoor event held for vaccinated people. Only 3%, or 4 people, said such an event might motivate them. About 46% said neither option would motivate them.
Cullen said the Health Department's policy is to not give out monetary incentives, but the department has collaborated with other entities and received scratcher ticket donations from the Arizona Lottery to encourage vaccinations.
On Memorial Day weekend, the county began the lottery ticket incentive program and gave away 200 scratcher tickets to first-time vaccine recipients worth up to $10,000. At the two events offering tickets, 265 people received a vaccine for the first time.
As of Wednesday, June 16, the county had given out 800 of the tickets at various locations. The Arizona Lottery has donated 1,500 total tickets.
All of the county's mobile vaccination sites run in collaboration with the Federal Emergency Management Agency offer lottery tickets to those receiving their first dose. The pop-up sites will run through June 26.
Free admission to the Reid Park Zoo and Pima Air and Space Museum have also been offered throughout the beginning of June. But Cullen said it's difficult to determine if the incentives are actually increasing vaccination rates.
"It's hard to say that there's a causal relationship. But what we know is the zoo saw a lot of people show up. Now, would people have shown up there anyway without getting a ticket for free admission? That's what's difficult to know," she said. "What we haven't seen is a drop-off. We've been able to sustain our level of immunization, and I think at this point, the sustainment of that level of immunization is what is really important."
Weekly vaccine doses administered in Pima County have fallen from a high of about 56,000 in the first full week of April, to about 15,000, where it has remained since May 30, according to data through June 12 from the Arizona Department of Health Services' online vaccine-administration chart.
The plan is to keep providing incentives to drive up vaccination rates. The lottery scratcher tickets will be offered with limited availability to first-time vaccine recipients at El Pueblo Library until June 30 and at the Kino Event Center until July 2.
"It's the ultimate arrogance and privilege to think that you don't need to get immunized," Cullen said. "Which is a very harsh statement, but I think it's true — that you can be so special that you don't need to be concerned about the rest of the community."