Roughly 12% of Pima County residents ages 16-25 are not in school or employed, and are often involved in the court system. 
A Pima County program aims to reach these disengaged youths. It has partnered with a nonprofit job center and career development organization to increase opportunities for participants.
The one-year program, Pima Cycle Breaker, operates under the guidance of Pima County School Superintendent Dustin Williams.
A goal of Cycle Breaker is to decease the rate of recidivism for youths and young adults involved in the justice system by providing educational services, skills training, employment opportunities and needs-based aid in the form of transportation, housing, food and other areas, to foster a successful transition into the workforce.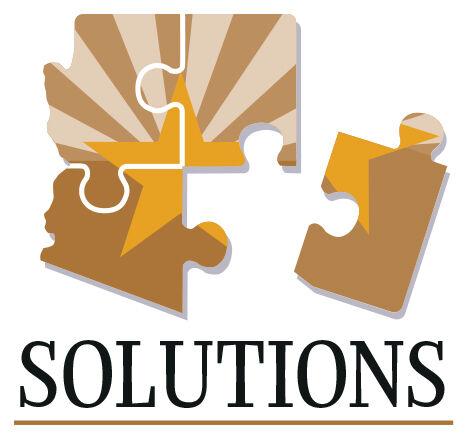 "There's a saying in life that 'you're locked up and you throw away the key'," Williams said. "Our mission and goal is to just help people get back on track and help them be productive members of our societies, but also help them be comfortable with themselves and feel confident that they can do some really good things."
The partnership with nonprofit Pipeline AZ means extensive opportunities for Pima Cycle Breaker's clients, including resources and employment connections through a streamlined job skills exploration platform.
Pipeline's extensive network of employers provides the youths with tailored job suggestions based on their profile of skills, which is akin to a résumé. Pima County employers can also feature job opportunities specifically for Cycle Breaker participants on a designated page of Pipeline's online platform.
One of the largest financial contributors to Pima Cycle Breaker is Potoff Private Philanthropy, which provided seed money to get the program up and running. Other major contributors and partners include the National Retail Federation and the Center for the Future of Arizona, which helped bring the partnership with Pipeline AZ to fruition.
Goodwill of Southern Arizona is one of the largest employers registered with Pipeline AZ, alongside about 7,000 other companies, according to Katie Belous, Pipeline AZ research analyst.
Pipeline AZ is reaching out to employers associated with the National Retail Federation, informing them of the benefits and advantages of the system so they can add even more jobs to the platform, Belous said.
"For Cycle Breaker, we are super excited to offer customizations with site resources, entirely directed for registrants on the Cycle Breaker portion of Pipeline," Belous said. "With the technology and the infrastructure, we're really hoping to enable those strong connection points, and to facilitate the outstanding work that's already underway with the superintendent's office and the Pima County team."
Pima Cycle Breaker is helmed by Monica Wright, an educator with about 38 years of experience, who is passionate about the opportunity to help young people who need a little extra assistance. Wright's goal is to help provide participants with the resources and support they need to create sustainable futures for themselves.
"I really want to make sure that we provide people with services and help," Wright said. "If it's handholding, that's what we do. We handhold you through the whole process to make you feel that you are valued, that you belong somewhere, that you are a part of something bigger than what you're leaving."
Pima Cycle Breaker centers its program around three pillars: education, support systems and job placement. Success is determined by how active a participant is in each of these scenarios.
"We know that with those three attributes, we can make someone successful and break that cycle, and put somebody back in the community," Williams said.
In order to provide more empirical evidence of success, Wright said she will use a structured process to keep clients on track and engage in each of the pillars. This plan features a 90-day process that includes 36 hours of education, job training, check-in days and time inside the classroom.
Participants will not be removed from the program after 90 days, as achieving a GED or diploma may take longer than that time period. The timeline is not meant to hurry or rush applicants, Wright said, but rather to give them a sense of priority and help guide them.
"With kids, if you don't provide a timeline, oftentimes they can just willy-nilly themselves through this stuff," Wright said. "We want to make it not in a hurry, but we want to make it like 'it should be important for you right now to make these moves'."
Some of the support systems offered to participants include advising services, educational help with classwork, and various other accommodations to help achieve success. Wright mentioned, for example, that Pima Cycle Breaker will accommodate clients by paying for transportation through Uber or Lyft so that clients can attend their employment opportunities or job interviews without stressing about how they can get there on time.
Additionally, when clients go through the program, they are given a $250 stipend to help pay for rent, food or other miscellaneous expenses, providing them with a little extra peace of mind financially so they can focus on completing their required work.
The program faces some challenges in keeping some clients active and connected. Wright noted. Many participants face unique and difficult circumstances that make it hard to stay on track, so addressing those dilemmas in a helpful way is key for future success.
"The challenges for us are making sure we can keep people on track and making sure that we're keeping people connected," Williams said. "Controlling an individual and what happens in their life, especially when there's already a lot of trauma in their life, makes it really, really challenging."
When they complete the program, clients receive certification, along with either their GED or high school diploma. That, coupled with the resources provided by Cycle Breaker and Pipeline AZ's job network, allows them to begin their next steps in the workforce.
Vic Verbalaitis is a University of Arizona journalism student apprenticing with the Arizona Daily Star.