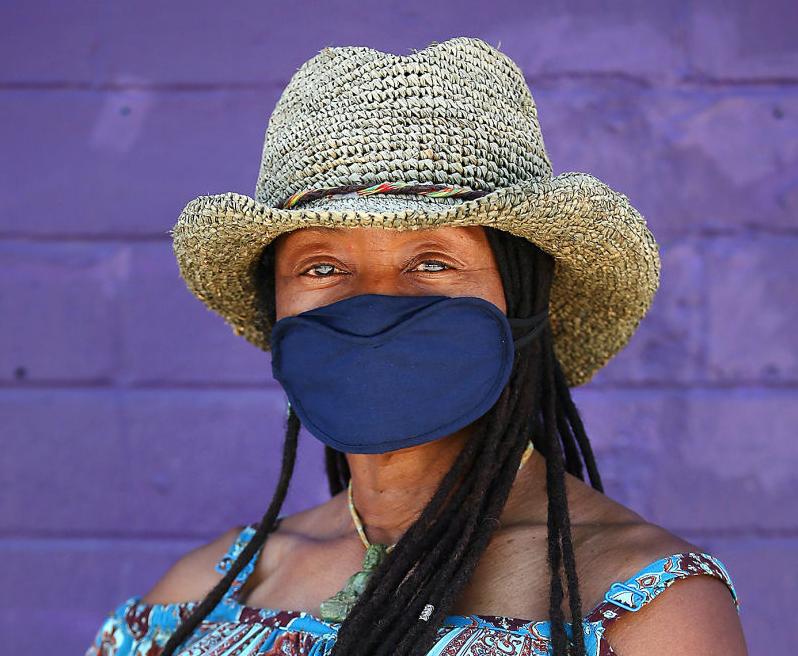 Tucson Mayor Regina Romero extended her emergency proclamation through May 15, and added a recommendation — not a requirement — that Tucsonans wear masks while out in public.
Romero said she's advocating the use of face coverings in public settings where social distancing measures are difficult to maintain, such as grocery stores and pharmacies, in an effort to stop transmission of the coronavirus through the air from person to person.
She also is strongly advising employers to provide face coverings to their employees while at work, especially if employees are unable to acquire or make one themselves; and encouraging all businesses, including those providing essential functions, to allow employees to work from home through telecommuting or other means to the "greatest extent possible" to limit gatherings of employees.
Her proclamation late Thursday otherwise falls in line with that of Gov. Doug Ducey, who the day before announced he is extending his orders that Arizonans should stay home except for essential activities, and that "nonessential" businesses must stay closed, through May 15. Ducey is allowing some stores to partially open this coming Monday.
The U.S. Centers for Disease Control and Prevention recommends that people wear a cloth covering over their nose and mouth in community settings in an effort to protect people around them if they are infected but without symptoms.
"What I have heard is that that face covering helps with keeping out 95% of what you're breathing in," Romero said. "... I strongly recommend any of the public that have to go out for their needs, for their essentials, that they wear that when they're in public."
Romero, on a call with reporters, reiterated her applause for Ducey's decision, while also doubling-down on her stated desire for mayors to be included in his decision-making, or to be allowed to make their own decisions in their jurisdictions. Ducey made clear that his word is law — and that individual cities are not free to conclude local health conditions require that restaurants and retailers remain closed longer than he directs.
Ducey has said that he's hoping to allow dine-in restaurants to open in some capacity in May, with the best-case scenario on May 12.
"When I give guidance statewide, it is statewide, and it is enforceable by law," he said.
Romero said local elected officials should be included because they're "the frontline of government."
"I'm asking the governor to reinstitute his daily calls with mayors throughout the state, and that as he continues moving forward making decisions for Arizonans that he include our voices in those decisions," she said. "The mayors and councils and local jurisdictions ... we see first-hand what is happening in our community and residents can get to us and communicate with us fairly quickly."
In her proclamation, Romero acknowledged that Ducey's executive order prohibits "any city from issuing any order or regulations that conflicts with his executive order," but also referenced CDC guidelines that "phased comeback and the reopening of the economy must be based on local conditions and local decisions."
Contact reporter Justin Sayers at jsayers1@tucson.com or 573-4192. Twitter: @_JustinSayers. Facebook: JustinSSayers.
Concerned about COVID-19?
Sign up now to get the most recent coronavirus headlines and other important local and national news sent to your email inbox daily.