A long-simmering dispute has erupted into the open between the former head of the U.S. Fish and Wildlife Service's Arizona office and the former chief of his Tucson staff over the Rosemont Mine's impacts on jaguars.
The strong disagreements are resurfacing because of a recent federal court ruling. The ruling will force the wildlife service to revise a 2013 biological opinion on Rosemont and the endangered species — the same opinion that caused the internal staff dispute back then.
Steve Spangle, who ran the service's Arizona office for 15 years until 2018, is accusing the Tucson biologists of having a "predetermined conclusion" when they wrote a draft opinion seven years ago concluding the mine was likely to illegally damage prime jaguar habitat.
Jeanne Calhoun, who ran the Tucson office then, replies: "I believe he is incorrect. There was no predetermined conclusion."
Spangle overrode the Tucson biologists' draft conclusion in 2013 and wrote a final opinion the same year that said the mine isn't likely to illegally harm jaguar habitat. His conclusion, in turn, was just overturned in the ruling by U.S. District Judge James Soto in Tucson.
Spangle, now retired, recently contacted the Star because the issue was in the news again and because he had heard second hand that environmentalists were accusing him of political motives for his 2013 opinion, he said.
Of the biologists' draft opinion, he said: "To me, their recommendation smacked of a position they wanted to take for their personal reasons. They didn't do an analysis and reach a conclusion. It read to me like they reached a conclusion and came up with evidence to try to support it. I felt it was very speculative, lousy, pretty poorly supported."
But Calhoun said her staff very closely analyzed impacts of the proposed open-pit copper mine in the Santa Rita Mountains southeast of Tucson before reaching a conclusion.
"It took a lot of hard work and angst. We looked at the footprint of the operations, the fencing and the exclusions," Calhoun said, referring to areas where fencing would keep a jaguar out.
"We negotiated our way across the Santa Ritas. We looked at the utility corridor, the width of critical habitat, the noise and vibrations that the mining operation would cause, the noise and the light. We examined the light at multiple angles and how that would affect jaguar travels."
Unusual public dispute
The jaguar issue has taken center stage during the mine dispute because a male jaguar was repeatedly photographed in the Santa Ritas, at times within a half-mile of the Rosemont site, from fall 2012 to fall 2015.
Spangle's recent comments were far harsher than what he wrote in overturning the Tucson biologists' draft in 2013.
Calhoun, now Grand Canyon National Park's science and resource management chief, is making her first public comments on the dispute.
It is unusual for even former federal agency officials to publicly discuss internal disputes.
Spangle, however, did accuse Interior Department higher-ups last year of pressuring him to back off a controversial decision on a 28,000-home Benson development called Villages at Vigneto.
Spangle has denied receiving pressure from above not only on his Rosemont decision but on any other case he handled in 34 years with the federal government besides Vigneto.
"Out to save the world" vs. "difficult decision"
Spangle said his view of a predetermined conclusion about mine impacts was an impression, based on his reading of the Tucson biologists' memos at the time.
"I've been in this business a long time. I've known a lot of biologists who were out to save the world, and so was I, and they do everything they can to stop a project or significantly modify a project, to get admirable conservation for our critters," he said, adding that it was his job to make sure his staff stuck to the science.
He gave the Tucson staff a chance to convince wildlife service higher-ups in Albuquerque of their views, and they failed, he said.
Calhoun countered that the staff biologists used a wide range of tools to try to determine how severely the habitat would be impacted.
They looked at Google Earth maps of the proposed mine area and studied earlier memos and letters written by service officials, including one by Spangle, giving guidance on handling critical habitat issues, Calhoun said.
"We did not know what we were going to come up with in the beginning. It was really a difficult discussion and decision," she said.
Calhoun noted that Spangle had long opposed federal designation of critical jaguar habitat, although another lawsuit ultimately required the service to designate it. She said it's possible that attitude affected his outlook on the Rosemont jaguar issue, adding, "I can't read his mind."
Spangle denied that his views on critical habitat played any role in his Rosemont decision. To help jaguars, he said, you need to focus on Mexico and countries to its south, not the United States where they are very rare.
His criticisms of the staff's draft opinion aside, "nothing would make me happier" personally than if Rosemont went away, Spangle said.
New work required by judge's ruling
The service's final 2013 opinion must be revised because the federal government and Hudbay Minerals Inc., the Toronto-based firm proposing to build the mine, aren't appealing Soto's February 2020 ruling overturning it.
Hudbay will appeal only a separate part of his ruling upholding the wildlife service's putting much of the Rosemont site into jaguar critical habitat.
The judge's ruling rebuked the wildlife service for Spangle's definition of why the mine wasn't likely to severely damage critical habitat. Spangle used a definition of "high probability."
But Soto said the service must simply decide if the mine is "more likely than not" to destroy critical habitat.
The record that Tucson biologists compiled in 2013 shows destruction or modification of the habitat "may likely result" from the mine, Soto ruled.
One memo said the mine would result in "direct loss of proposed critical habitat," "indirect loss of critical habitat" and "loss of connectivity," Soto wrote. The mine would "appreciably diminish the conservation value of critical habitat as a whole for survival and recovery of the jaguar," the memo said.
But even if one defines "likely" as having a 51 percent chance of occurring, Spangle said he is confident the service's broader 2013 conclusion will pass legal muster, once revised.
To change the past conclusion would require making a much stronger case that lights and roads would damage the habitat's value to the jaguar, possibly using new information from scientific literature, Spangle said.
Calhoun declined to speculate on how difficult it will be to write a new opinion, saying, "I haven't been involved. A lot of time has gone by. I can't really speak to where they are at now."
Roads, lights, noise at issue
A crucial flash point in this dispute is that mine construction would slice off more than half of a narrow section of critical habitat connecting the Santa Ritas with the Whetstone Mountains. The jaguar near Rosemont was first photographed in the Whetstones in 2011.
Mine construction would reduce undeveloped habitat's width there to slightly less than one mile. While the reduction would be only a tiny fraction of all jaguar critical habitat, it still would "really pretty much cut off" the cat's ability to move to other critical habitat by the Whetstones, Calhoun said her biologists concluded.
The staff cited several studies that said jaguars, mountain lions and leopards avoid areas with bright illumination and human disturbances, to conclude that noise and lights from Rosemont's 24-hour operation would affect the habitat's ecological value.
While male jaguars may cross roads associated with the mine, a study has shown females significantly avoid roads, the draft said.
"The noise, the dust, the lights, all the utilities, the footprint of operations so closely encompasses the width of that critical habitat that there would be nowhere for the jaguar to go," Calhoun said.
Of Spangle, she said, "He just came to a different conclusion. We all looked at the same literature."
Spangle's 2013 reply memo said his staff's draft made "no convincing arguments whatsoever" that mine noise and blasting would drive off jaguars. Blasting would only occur once daily during daytime, and jaguars are largely nocturnal, he wrote.
While lighting inside the mine's surrounding fence would be brighter than a full moon, lighting outside, where jaguars roam, would amount "to no more than sky glow," he wrote.
"The jaguar is about 2 feet wide, and could zigzag in and out of that terrain," Spangle said. "They don't give the jag enough credit."
As for roads, Spangle's 2013 memo noted the jaguar near the mine site had to cross Arizona 83 to get from the Whetstones to the Santa Ritas. A jaguar known as Macho B, documented in Southern Arizona from 1996 into early 2009, likely crossed numerous paved highways and smaller national forest roads similar to roads planned near the mine, he said.
His memo didn't discuss female jaguars, "but there hasn't been a female jaguar in Arizona since 1963, only solitary males," Spangle said in his recent interview.
Photos: 15 famous people who came to Tucson
Famous people who visited Tucson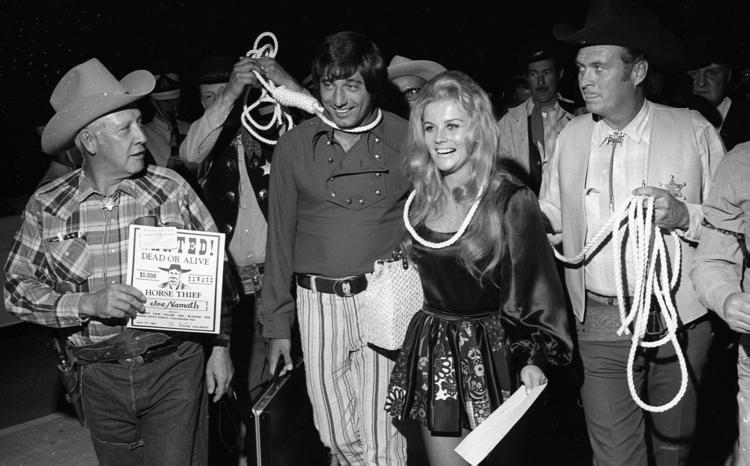 Famous people who visited Tucson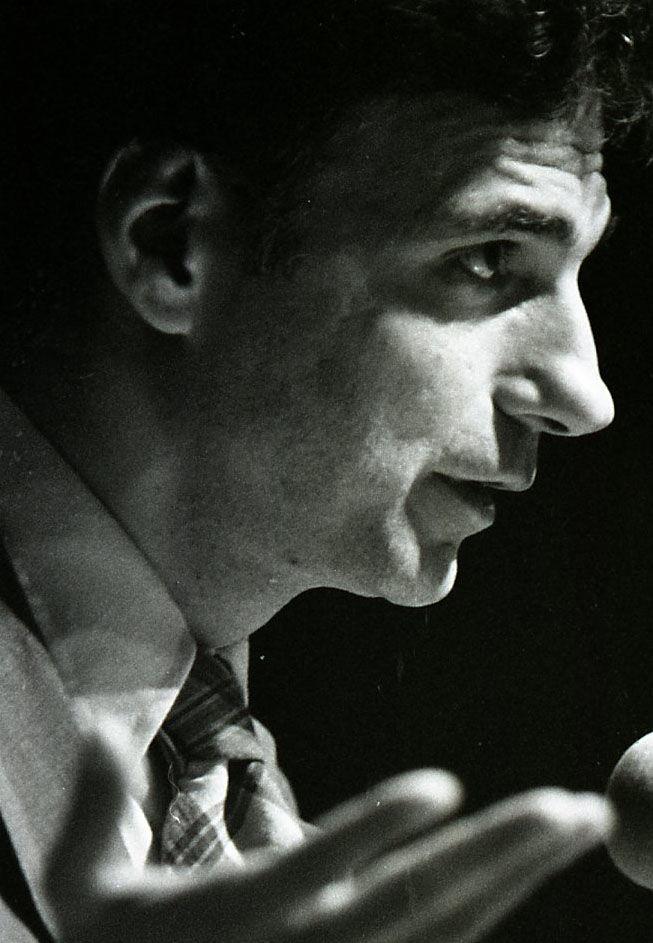 Famous people who visited Tucson
Famous people who visited Tucson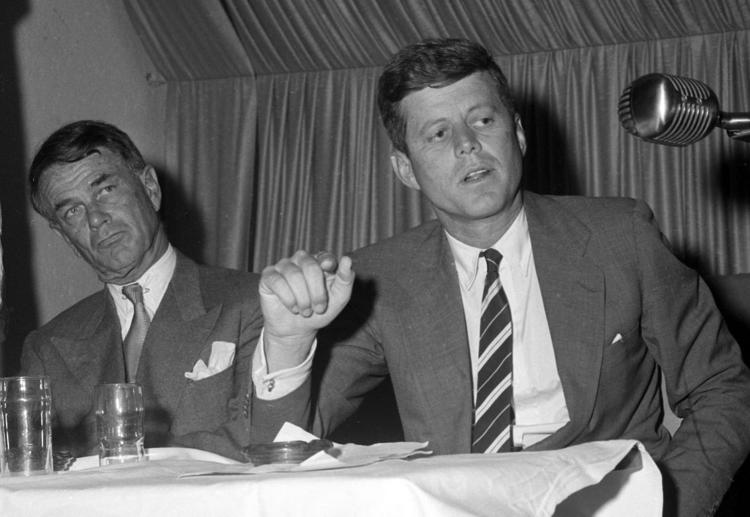 Famous people who visited Tucson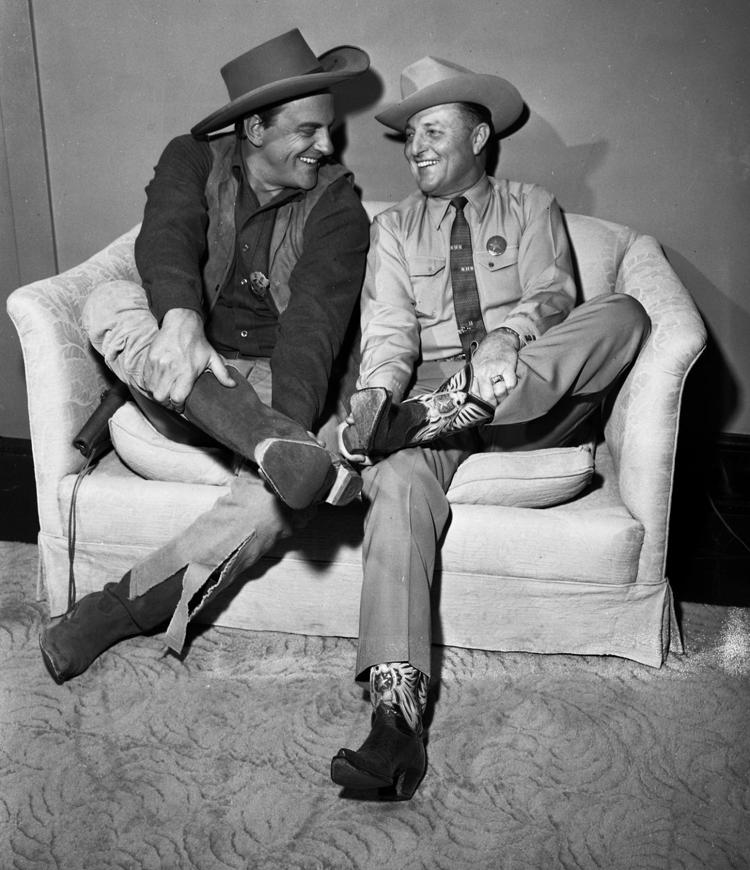 Famous people who visited Tucson
Famous people who visited Tucson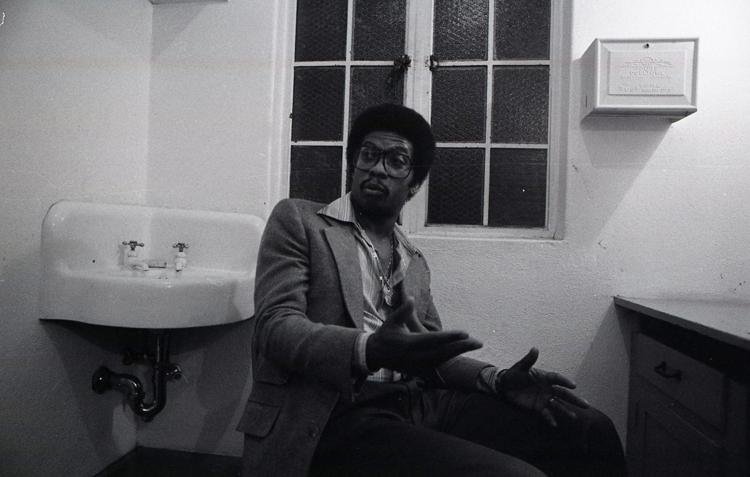 Famous people who visited Tucson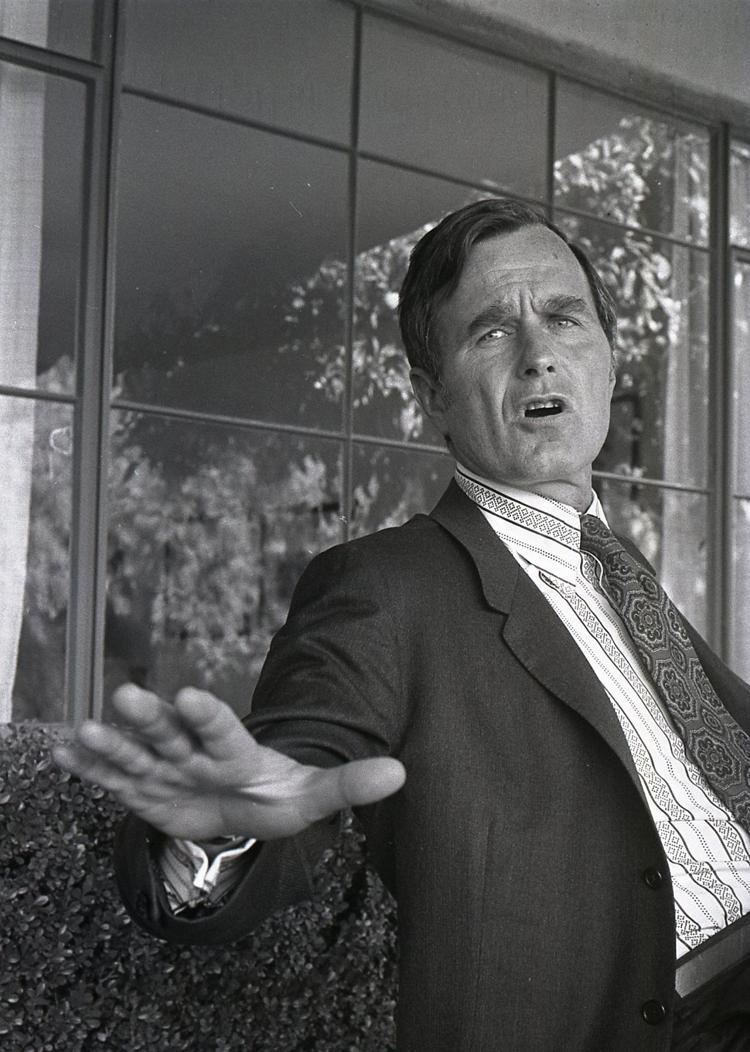 Famous people who visited Tucson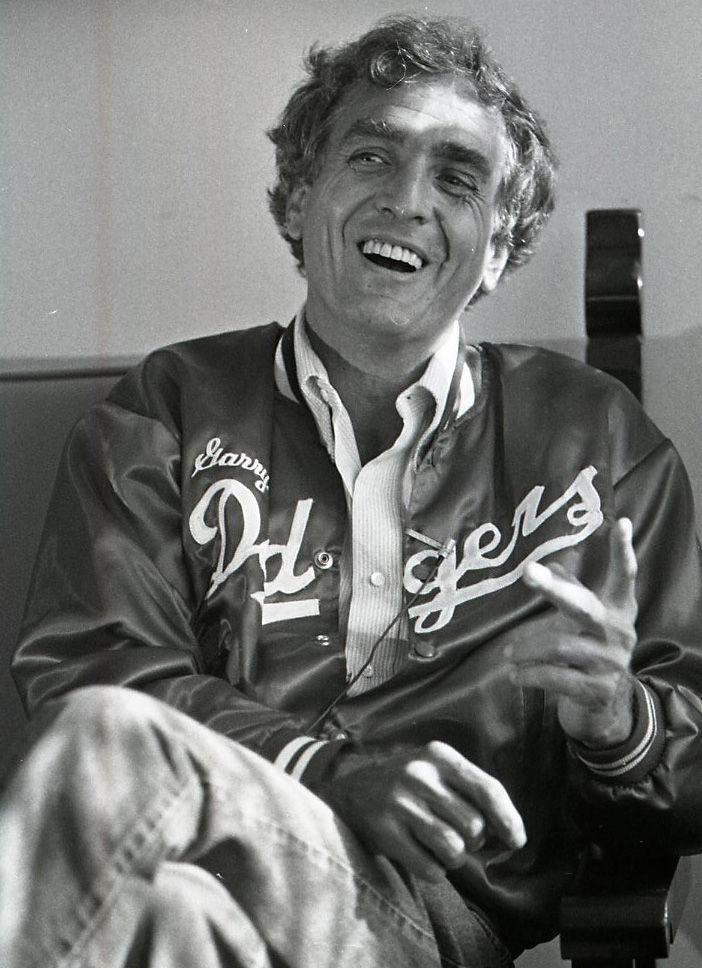 Famous people who visited Tucson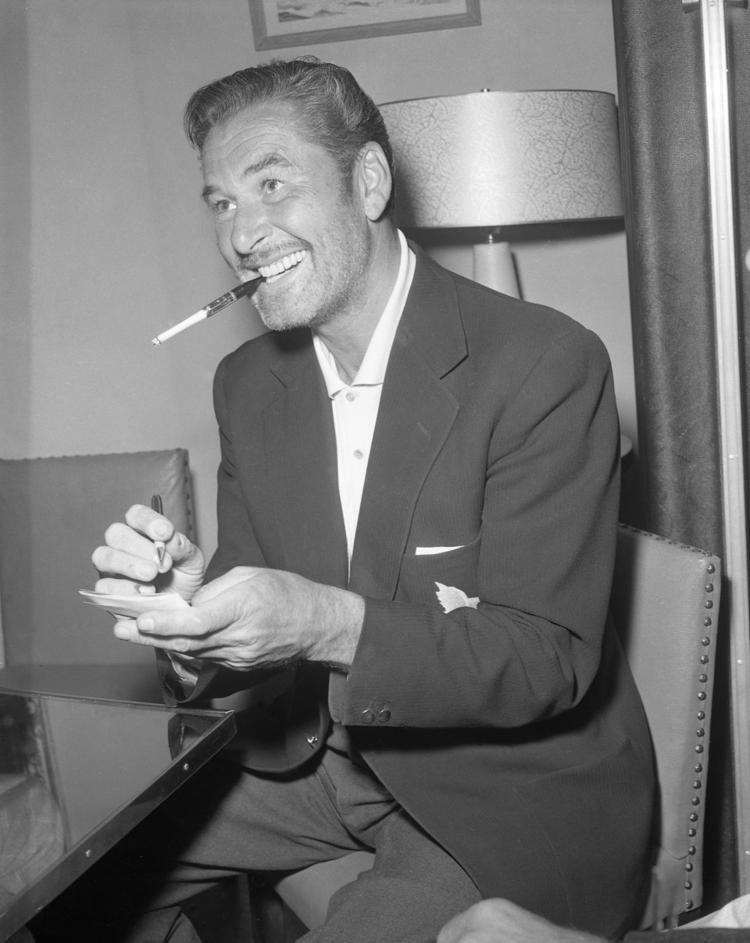 Famous people who visited Tucson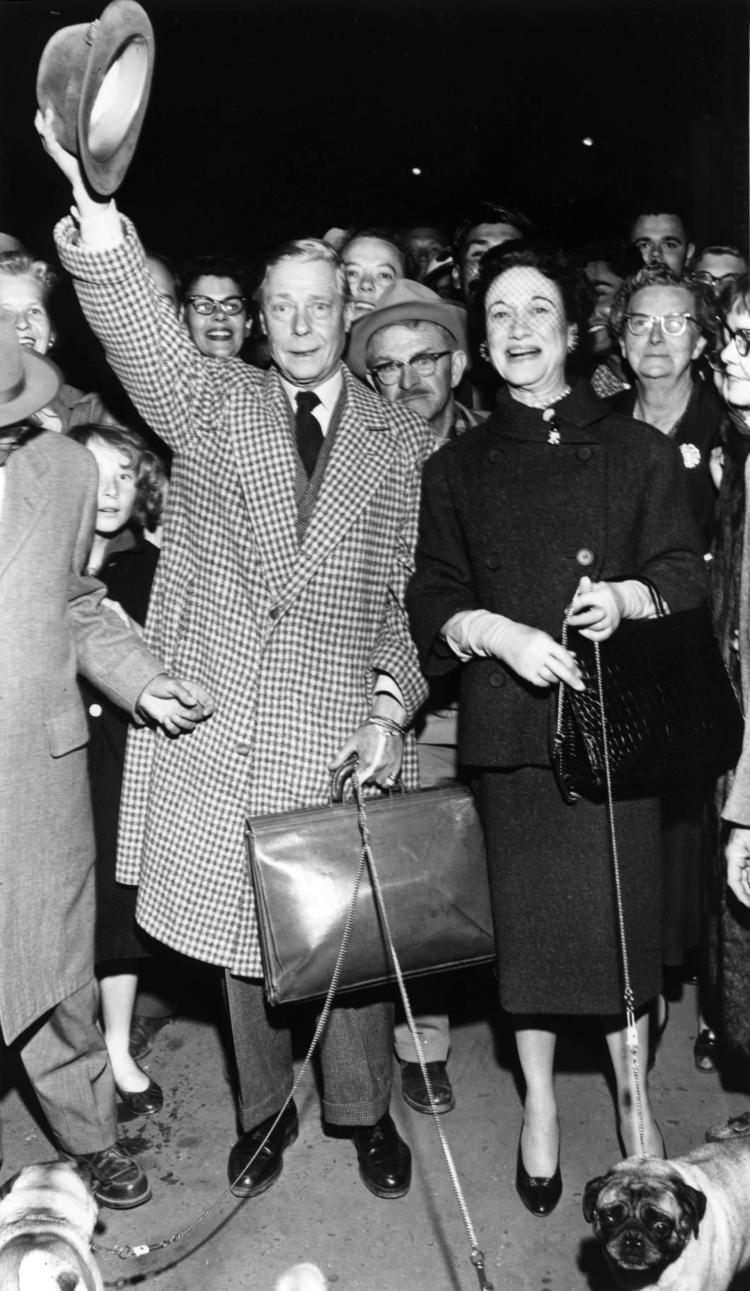 Famous people who visited Tucson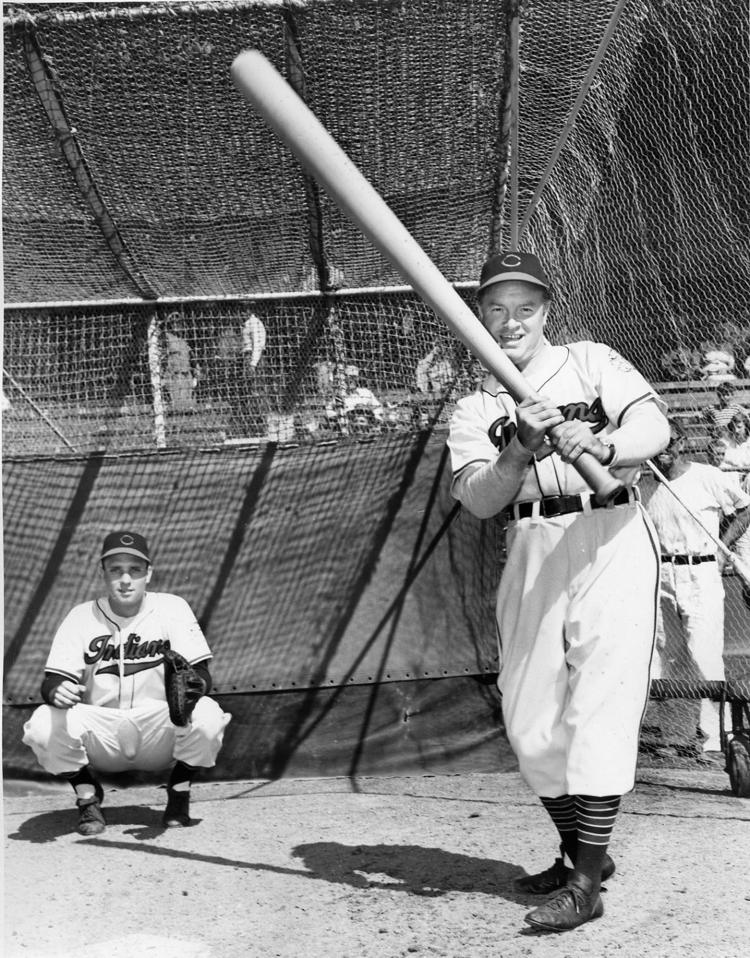 Famous people who visited Tucson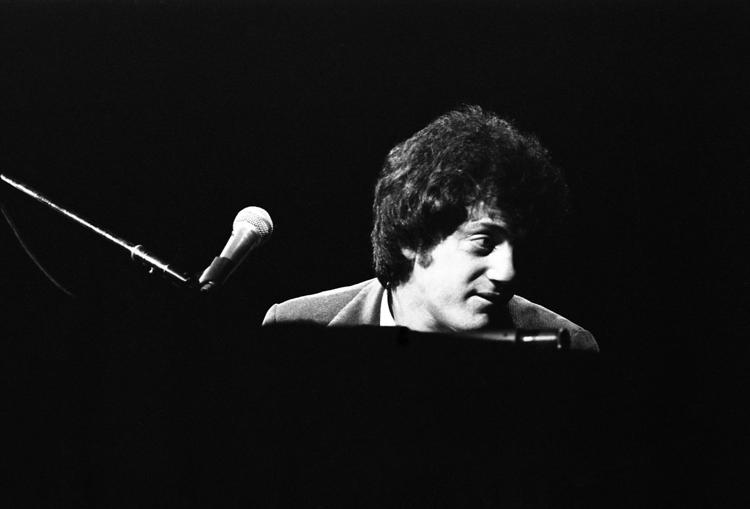 Famous people who visited Tucson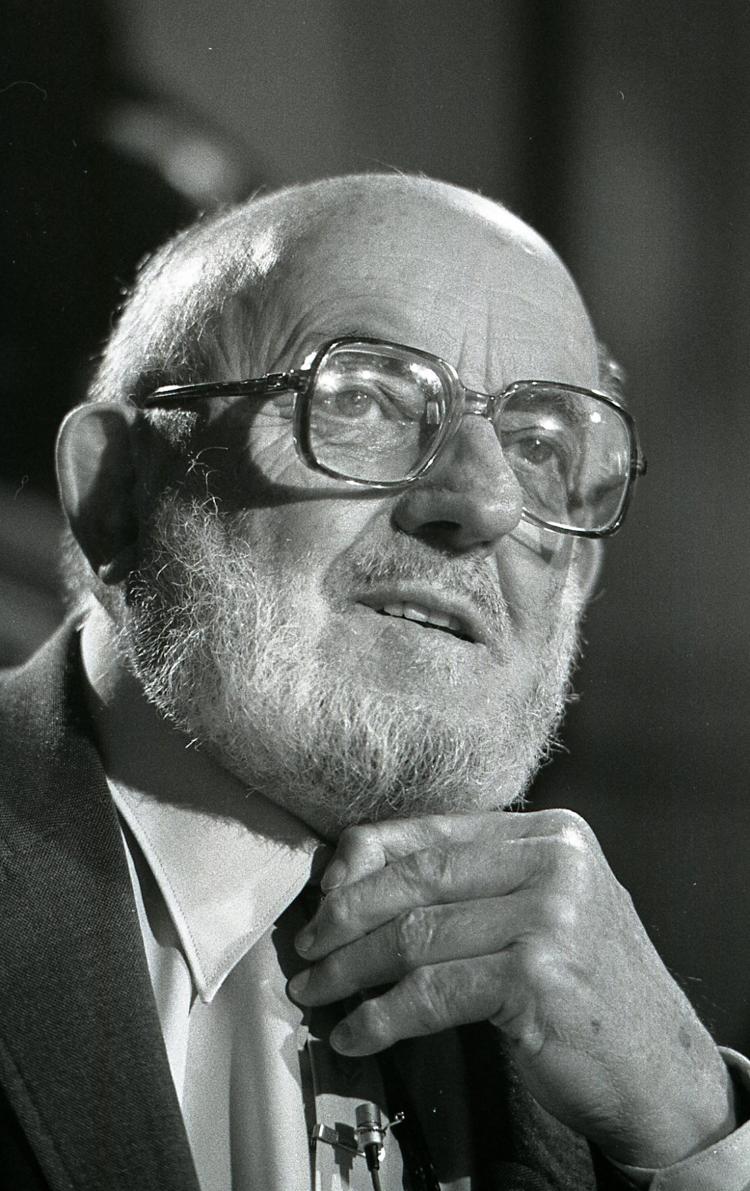 Famous people who visited Tucson