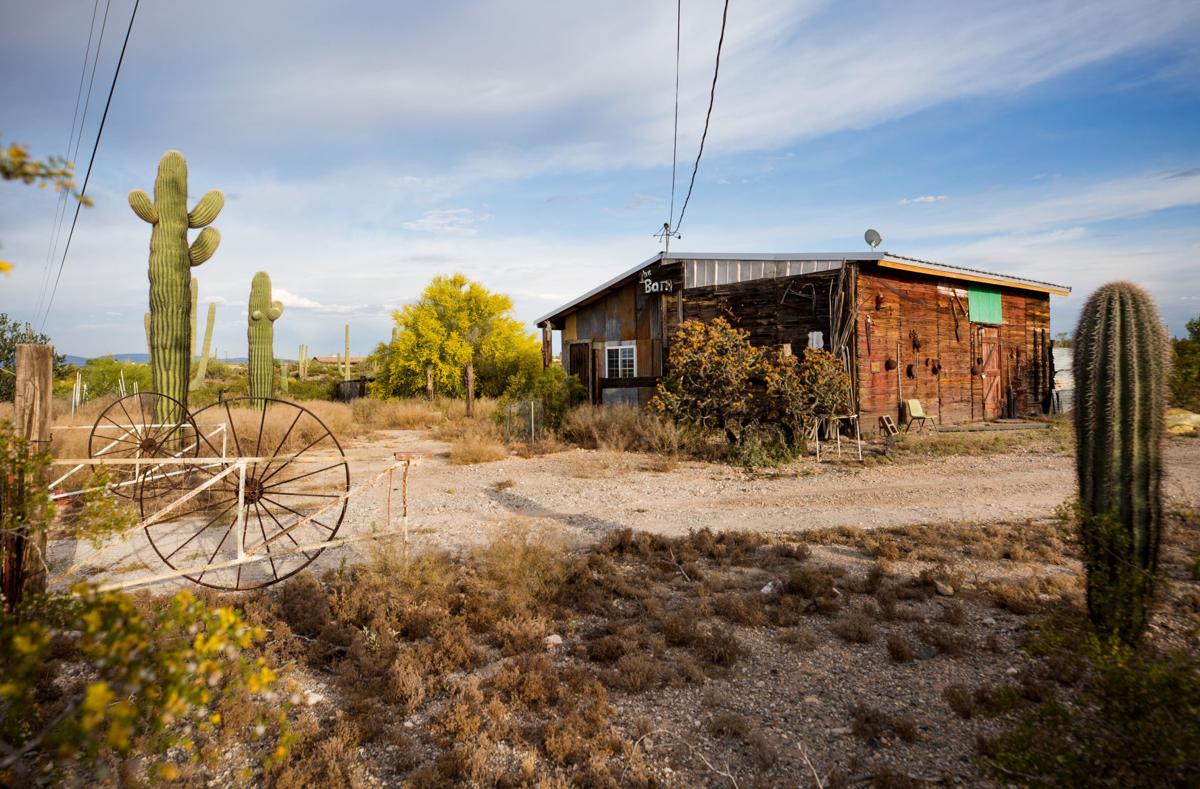 Jurors have started deliberating at the trial of a border activist in Arizona accused of harboring immigrants who came to the U.S. illegally.
Jurors in federal court in Tucson got the case Friday after attorneys concluded closing arguments.
Defendant Scott Warren was arrested in early 2018 after federal agents conducted surveillance on a building in Ajo, where they say two immigrants were given food, water, beds and clean clothes.
Warren says he was fulfilling his duty to help others when he encountered the migrants near the Mexico border.
Prosecutors say the immigrants weren't in distress when Warren provided help in the building used to aid sick migrants.
The trial has been condemned by critics who say President Trump's administration is targeting border activists.
Warren claimed volunteers at The Barn, as a makeshift structure used by humanitarian aid workers near Ajo is known, gave the two men food and water and helped them recover from blisters on their feet.
Federal prosecutor Anna Wright called those claims a "cover story" and said Warren was the "hub" of a conspiracy to smuggle the two men across the border and help them get to Phoenix.
Defense lawyer Gregory Kuykendall said the basis of the prosecution's argument was "just supposition." He called the argument that Warren concealed the two men "silly" and, "if it weren't so scary, it would be laughable."
Warren had no intention of breaking the law, Kuykendall said. Instead, Warren "wanted to alleviate human suffering" and "prevent more of those red dots," he said in reference to maps showing where more than 2,800 sets of human remains were found in Southern Arizona from 2000 to 2017.
Wright said most of the human remains Kuykendall cited as evidence the two Central American men were in danger were found dozens of miles to the west of Ajo.
"I'm not saying that's not happening," Wright said about border-related deaths. But those deaths are being used as a "smoke screen in this case," she said.
Wright said Warren's goal was to "thwart the Border Patrol at every possible turn" and help illegal border crossings. She also noted Warren "was not getting money out of it, that much is clear."
Wright said the alleged conspiracy included Warren and Susannah Brown, a 67-year-old nurse in Ajo. Brown testified earlier this week that she helped evaluate the health of the two Central American men the day after they arrived in Ajo and helped deliver water to a migrant shelter in Sonoyta, the Mexican border town south of Ajo.
While Wright described her as a smuggler Friday morning, Brown sat in the courtroom gallery with her head bowed as she pinched the bridge of her nose.
Wright also said the conspiracy involved Irineo Mujica, who ran the migrant shelter in Sonoyta.
This story includes contributions from Astrid Galvan of The Associated Press.
Contact reporter Curt Prendergast at 573-4224 or cprendergast@tucson.com or on Twitter @CurtTucsonStar