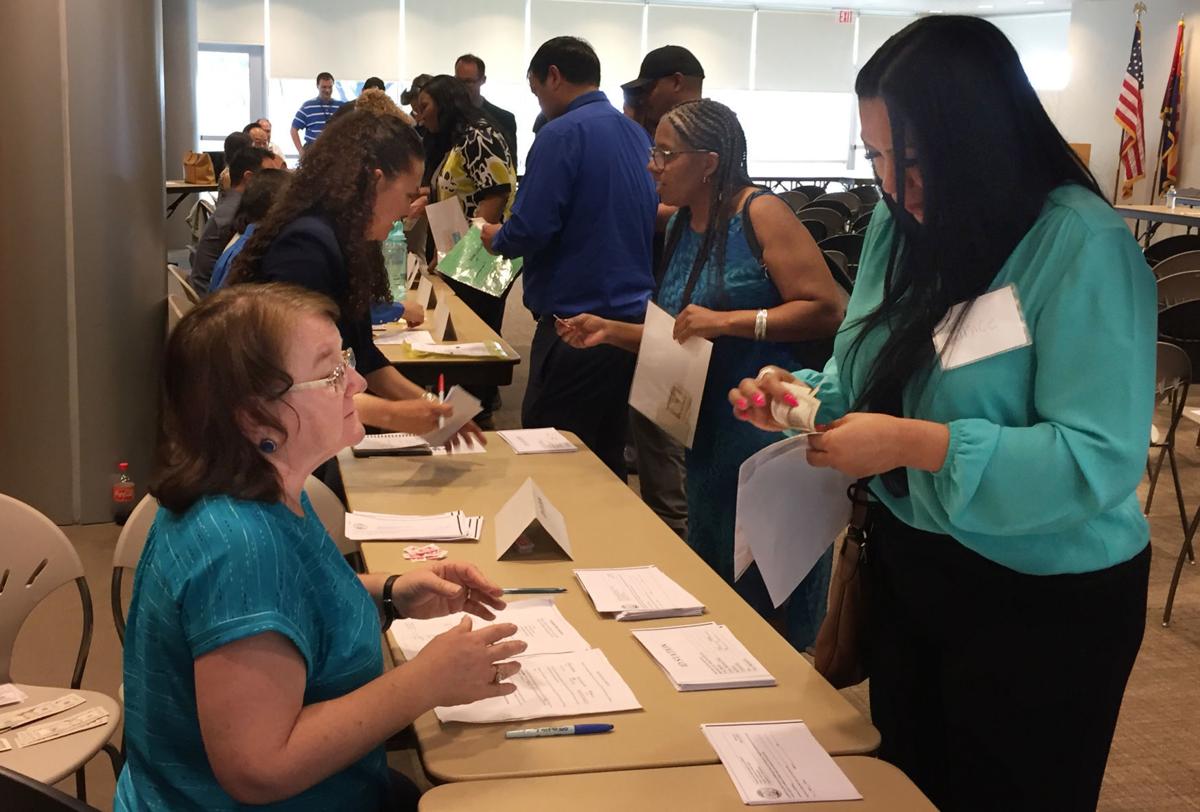 A sizable reduction of nonviolent drug offenders in the Pima County Jail has secured $1.8 million in grant funding while saving more than $392,000 in taxpayer dollars.
The grant funds were awarded to the Pima County Safety and Justice Challenge in January by the John D. and Catherine T. MacArthur Foundation to reduce over-incarceration by changing the way the country thinks and uses jails. The funding, however, was contingent on local organizers reducing the jail population 6 percent by June 30.
Between mid-March and May 10, 126 people were released from jail. Those inmates would have spent an estimated 3,925 days in jail at an average cost of $100 per day.
The reduction was achieved under the creation of a jail population review committee, tasked with assessing inmates' status and identifying safe and effective release conditions. A probation "best practices" committee was also created, implementing strategies, eliminating automatic jail holds and expanding efforts to re-engage people who have absconded.
Pima County has been taking part in the Safety and Justice Challenge since 2015, using the first round of grant funding to implement universal risk screenings at the Pima County jail to identify people with substance abuse or mental health issues to be deferred to a specialized caseload. Organizers also created a warrant resolution court with night and weekend hours and seated a 30-plus member community collaborative with representatives from various public agencies and local service providers.
Those first-round efforts resulted in the misdemeanor jail population dropping by nearly half, and organizers shifted their efforts to focus on the largest population of defendants in the jail, nonviolent drug offenders.
In October, members of the collaborative applied for the second round of funding that will run through the next two years, seeking $1.5 million for jail reduction strategies and an additional $300,000 for community engagement.
The community engagement grant will provide funding for empowerment and leadership training, readiness pathways for education and workforce training for people getting out of jail, and engagement activities with local tribal nations. The funding will also cover a community engagement program specialist and training through the Habitation Empower Accountability Program, which takes a holistic approach to treating people in the criminal-justice system by addressing factors that influence a person's sense of self, behaviors and choices.
The other portion of funding will help fill several positions, including a program analyst, case managers and a mental health specialist to work with the county's Pretrial Services agency, a full-time program coordinator, a data coordinator and data teams.
The collaborative will be looking into performance metrics of people released under the enhanced case supervision and is also looking at a report on the jail population as it relates to climate, given the large fluctuations in average daily population throughout the year, said Terrance Cheung, Pima County's director of justice reform initiatives.
The county is getting ready to open a modular building outside the jail, serving as a temporary pre-booking area, which is anticipated to deflect hundreds of people from jail each month, saving more than $1 million annually in taxpayer funds.
Assisting in the collaborative's efforts to reduce the jail population is the county's recently launched Housing First pilot program, which will provide vouchers to at least 150 people over the next two years to reduce recidivism of homeless people while decreasing criminal justice costs.
The program, which launched May 1, already has six participants, Cheung said.
The county previously identified 19 people with 20 or more jail bookings between December 2016 and November 2018, and another 130 people with 10 or more bookings for the same time period. The program is a collaboration between the county and city of Tucson, with the county committing $1.5 million annually and the city committing the Housing First Vouchers.
The collaborative is also looking into using grant funds to secure a contract with an interactive phone app that assists with case management and helps defendants show up to court. It can help connect people with child care or transportation and remind people to attend court dates and related appointments. The service will likely be launched with a smaller population to test its effectiveness, and if it's successful, it will be offered to all defendants.
The county is still planning for a permanent pre-booking re-entry center with wraparound services and gap housing, and it is in the process of looking at re-entry centers in other jurisdictions. A countywide strategic re-entry plan is also in the works, since Pima County is highly impacted given that there's not only the jail, but several prisons located in or near town.
"We're going down the right path," Cheung said.
LIFE AFTER RELEASE
Earlier this month, more than five dozen community members got a look at life as a formerly incarcerated person navigating the world after release.
Community members were tasked with getting a state-issued ID, paying rent, purchasing food and other tasks, many of which they failed to do due to various barriers.
"Is it really this hard?" one participant asked a service provider.
Another man mused, "Guess I'm going back to prison."
Organizer Shanda Breed, who worked as a probation officer in Navajo County for 17 years, said it used to be common for people to be found in violation of probation for "nitpicky" things, but that probation officers nationwide are now trying to give people more chances. Breed now works as program services manager with the Arizona Supreme Court's Adult Probation Services.
"They're trying to survive, they're trying to play this game. They're trying to go home at night and not go to jail," Breed said, adding that it falls on the probation offices, too, since there are terms and conditions that each probationer has to meet.
Probation officers have the discretion to help get people stabilized and find housing and a job and need to use that discretion, since it's significantly more difficult for people to meet those terms and conditions if they aren't in a stable place, Breed said.
"There is such a huge number of things/tasks that people on probation or community supervision are required to do on a weekly basis, and it takes a lot of planning and prioritizing that would have to go into trying to make all of those things happen, and happen on time," Deputy County Attorney Heather Mosher told the Star. "I was heartened to hear about the ways in which parole and probation programs are adjusting to address these challenges — for example, by allowing people a lot more opportunities to make mistakes when they are first released, in order to allow them to get their feet under them before holding them accountable for the full array of probation rules and requirements."