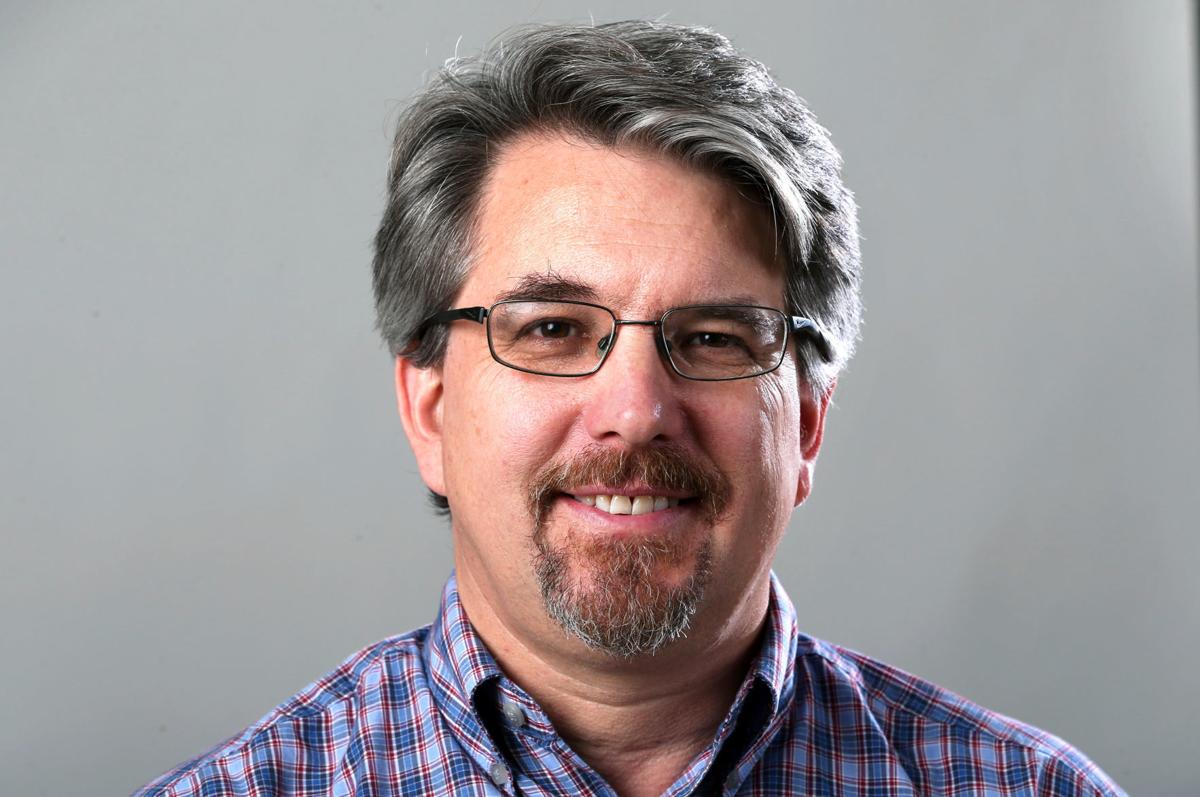 It may be hard to see, but behind the mild-mannered facade, Democratic U.S. Rep. Tom O'Halleran is a radical leftist.
That's what his Republican challenger in Congressional District 1, Wendy Rogers, has said over and over about O'Halleran, a former Chicago police officer and Republican legislator who changed parties. Releasing a new ad on Sept. 9, Rogers' campaign said the ad was "calling out Tom O'Halleran for being a leftist radical who wants open borders and wants to impeach President Trump."
Repeatedly, she has hammered that message. In an Aug. 31 campaign email, Rogers said O'Halleran's supporters in the evenly split district "are every bit as radical and angry as the Antifa socialists that you see attacking patriotic Americans on TV."
What's going on here is bigger than Wendy Rogers' congressional campaign. It's become a broad Republican response to Democratic anger, especially since the confirmation hearings for Brett Kavanaugh for the U.S. Supreme Court. And it's left me bewildered.
President Trump tweeted Oct. 6, the day Kavanaugh was confirmed by the Senate: "You don't hand matches to an arsonist, and you don't give power to an angry left-wing mob. Democrats have become too EXTREME and TOO DANGEROUS to govern. Republicans believe in the rule of law — not the rule of the mob. VOTE REPUBLICAN!"
Leave aside the ridiculousness of a president who worked with the mob — the Mafia — in his previous career, called for violence during his campaign rallies and tried to turn the Justice Department into his personal law firm, proclaiming his love of the rule of law.
Republicans, from Arizona candidates up to the president, have been pushing the idea this campaign season that Democrats are radical and "unhinged," to use a recently favored descriptor.
It's true Democrats are angry, and a few demonstrators have gotten out of control. But the more I hear left-leaning people like me described as a "mob" of "unhinged" people with "radical" views, the more I think I understand the meaning of the term "gaslighting."
That term derives from a 1938 play, "Gaslight," in which a husband convinces his wife she is crazy by denying that the things she sees are real. For example, she sees the gaslights dim, and he denies it happened, though he knows it did. The self-doubt he sows in her allows him to manipulate her. The term experienced a revival after the inauguration of Trump because of his tendency to tell baldfaced lies, making some people question reality.
As a left-leaning registered independent, I've felt increasingly subject to gaslighting, as Democrat after Democrat is called radical. Then, after the Kavanaugh hearing, the whole left half of our body politic was deemed a "mob," as if there were no justification for anger.
It's happened in Republican Doug Ducey's campaign for governor. For a long time, Ducey's supporters have tagged his general-election opponent David Garcia as "radical."
It's true Garcia comes from the Democratic Party's progressive wing. But what did Ducey's campaign say about the more moderate Steve Farley when he was still in the Democratic primary? They labeled him "Far Left Farley," a Bernie Sanders disciple. Seems pretty clear that whoever won the Democratic primary, Ducey's campaign would have labeled a left-wing radical.
In the U.S. Senate race, it's been similar. GOP Rep. Martha McSally's team has worked hard to label her opponent, Democratic Rep. Kyrsten Sinema, a "radical." They've especially pointed to her behavior in 2003 when, as a Phoenix activist, she organized anti-Iraq War protests, a completely justified activity in retrospect. However, Sinema also sent out flyers that likened U.S. troops overseas to terrorists and did other arguably "radical" things, so she gave them ammunition — 15 years ago.
Since then, Sinema has remade herself as a moderate, much as McSally has evolved from a Trump critic to a Trump enthusiast. Now, though, Sinema has a six-year voting record in Congress. It's not at all radical: Sinema has voted with Trump's positions 62 percent of the time, more than any other House Democrat except one. In fact, her record is so moderate that she has infuriated some Democrats, putting her at risk of abandonment among actual leftists.
Yet when Sinema finally, at long last, came out as opposing Kavanaugh's nomination to the Supreme Court, Arizona Republicans treated it as some sort of radical position.
"Rather than defend Arizonan values and voters who support Judge Kavanaugh, Kyrsten Sinema has sided with the Senate Democrats and their circus," Republican National Committee spokeswoman Renae Eze said.
An Arizona Republic/Suffolk University poll found that 42 percent of likely Arizona voters surveyed opposed confirming Kavanaugh, while 49 percent supported confirming him. The same poll found that a plurality of respondents believed the woman, Christine Blasey Ford, who accused him of sexual assault, more than those who believed Kavanaugh.
Sinema's position was not some sort of radical outlier; it was the opposite, a late bow to mainstream Democratic opinion.
And that's why I'm finally starting to feel I understand what it's like to be the subject of gaslighting. It was not a radical position to oppose Kavanaugh's nomination — it was defensible. He has supported excessive presidential powers, he arguably lied under oath about receiving stolen Democratic emails, and there is good reason to think he'll vote to overturn Roe v Wade. All that came before the credible accusation of sexual assault and his overwrought, misleading testimony in response.
Another position Republicans have pointed to as radical in an effort to mobilize GOP voters is the idea of impeaching Trump. It is a big step that merits serious deliberation, for sure.
But it is not an outlier idea. In a late August poll by ABC News and the Washington Post, more Americans supported the idea of beginning impeachment proceedings than opposed it. Impeachment is mainstream.
The arguments that could form the basis of an impeachment include violation of the Constitution's emoluments clause by taking payments from foreign governments through Trump's businesses, or the illegal payments made by attorney Michael Cohen to one-time Trump mistress Stormy Daniels, or whatever Robert Mueller ends up finding. It's a legitimate possibility.
But leave aside impeachment concerns, and even acknowledge that the economy is doing well under President Trump — Americans still have plenty of reason to be angry with his performance in office. The deliberate separation of parents from children was morally repugnant and is not over. Pulling out of international climate-change agreements was a rebuke to future generations. He embraced authoritarian enemies and rejected democratic allies. He has tried to turn the Justice Department into a legal branch of his party and campaign.
So I'd tell my fellow liberals to go ahead and be angry. Yes, Republicans may use it against you, as is their right. But don't let anyone tell you your anger is not justified or that your beliefs are radical. It's as silly as saying Tom O'Halleran is an Antifa socialist.