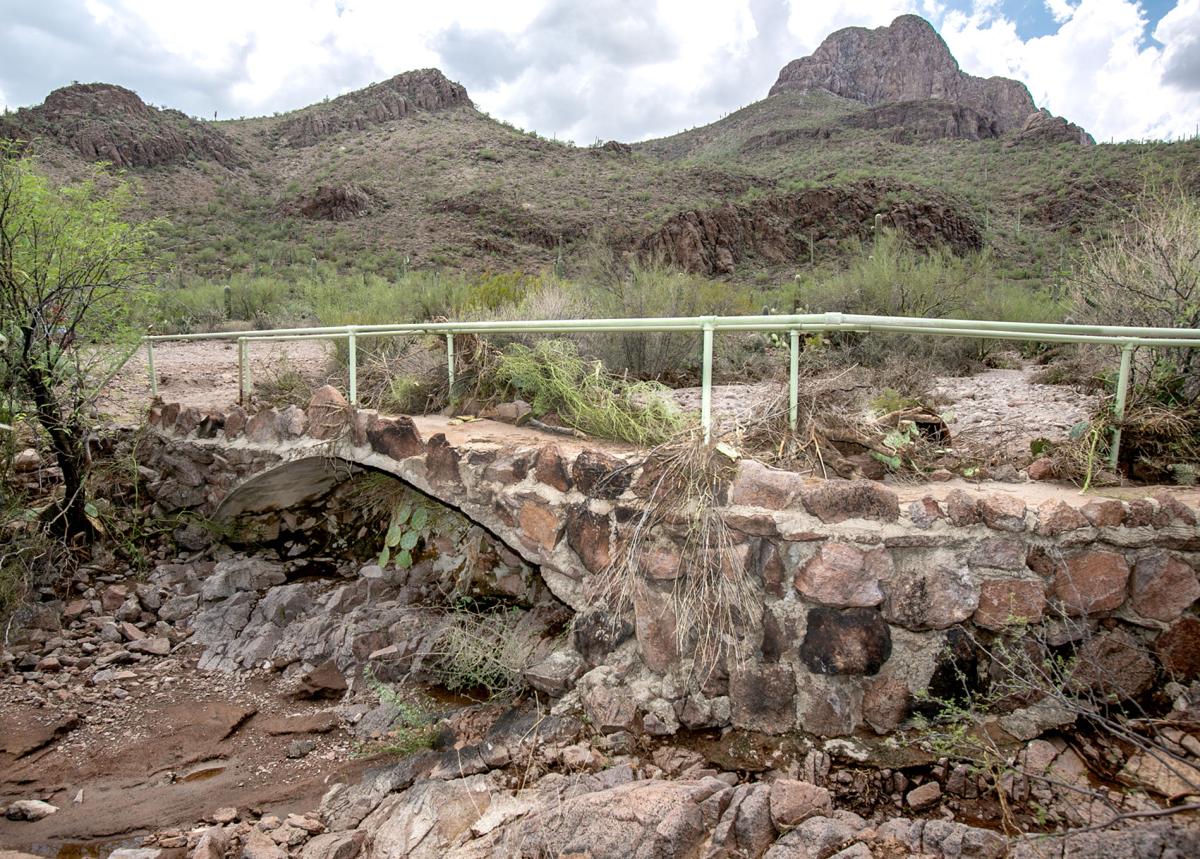 Sanctuary Cove, a desert preserve and event space near Marana, has suffered extensive damage from Tuesday's monsoon.
Alison Boelts, one of the property's caretakers, said roads, trails, and pedestrian bridges have been damaged. Plants were also pulled out of the ground, cluttering walkways.
Other than being a sight for sore eyes, the storm also caused bigger problems, including erosion to roads and bridges within the facility. The main road leading to Sanctuary Cove, North Scenic Drive, was also damaged. Boelts says it's still drive-able but isn't as safe as it should be, due to debris and mud along the roadway.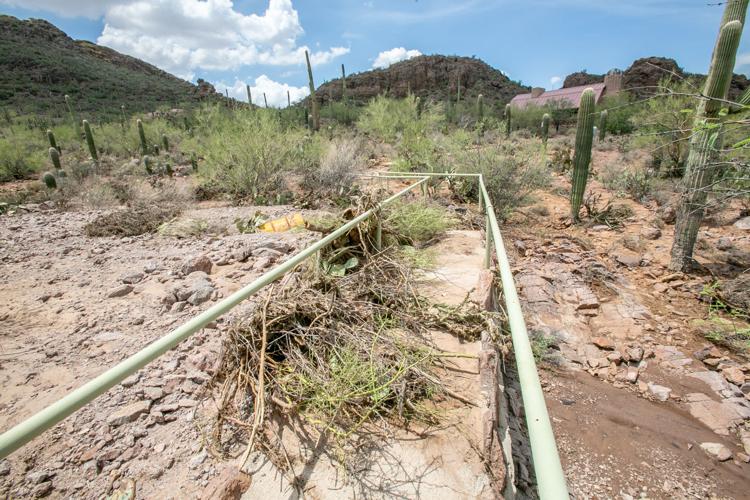 The majority of the damage affected the grounds outdoors. Boelts says Sanctuary Cove's three main structures were not damaged since they sit on higher ground. Their popular labyrinth also suffered no damage.
Boelts and her husband were on property when the storm rushed in. She said no guests were there and no one was injured.
Sanctuary Cove is currently closed for safety reasons. It is unknown when the facility will reopen, however, Boelts says, "It's critical we get this done as soon as possible."
The organization behind Sanctuary Cove is asking for any donations to help repair the damage. People willing to volunteer with the clean-up and repair should contact the facility at 465-7645.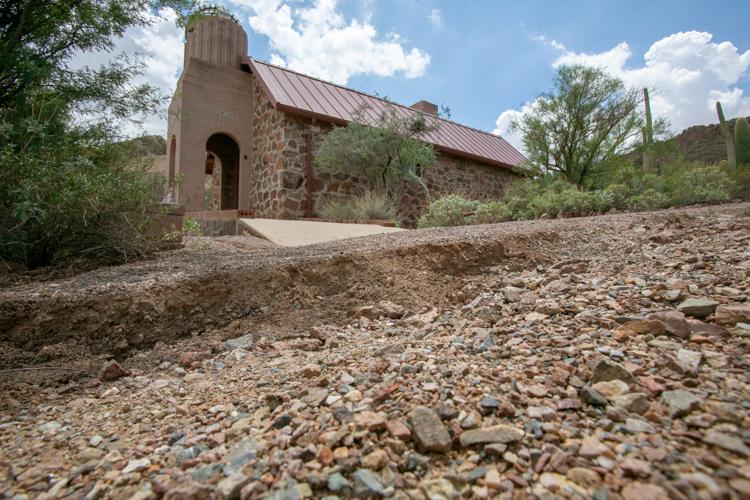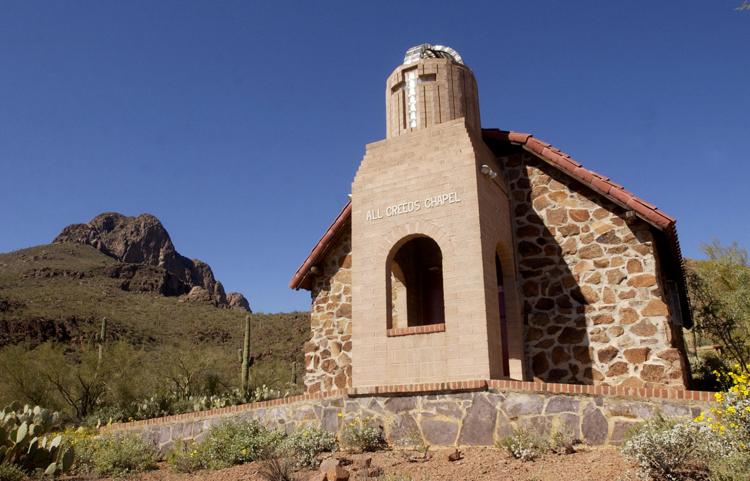 Contact reporter Gloria Knott at gknott@tucson.com or 573-4235. On Twitter: @gloriaeknott