"Pat" Garrett, the 1880s sheriff famous for tracking, arresting and eventually killing outlaw Billy the Kid, is commemorated by a Tucson street name.
Patrick Floyd Jarvis "Pat" Garrett was born in 1850 in Chambers County, Alabama. When he was 3 years old, his family moved to a plantation or large farm in Claiborne Parish, Louisiana, in an area where his family would hold prominence and he would receive some education.
By the time he was in his late teens, his father and mother had died and their large farm was heavily in debt. Seeing little hope for a prosperous future there, Garrett headed west in 1869.
He arrived in Dallas County, Texas, where he worked as a ranch cowboy, followed in 1874 by time as a buffalo hunter based out of Fort Griffin, Texas, although sources disagree on how much success he had in the buffalo hide trade.
In 1876, Garrett found himself in a heated argument with a hunter named Joe Briscoe, which led to Garrett shooting and killing the man. While he was never prosecuted for this slaying, it ended his buffalo-hunting profession.
The following year he drifted farther west, ending up in Tascosa, Texas, and living as a cowboy. In 1878, he left Texas for New Mexico, where he was employed on a ranch for a year.
He next moved to Fort Sumner, New Mexico, where he was employed as a barkeep at a saloon. It was here he would make the acquaintance of William H. Bonney (namesake of Tucson's Bonney Avenue), who was more commonly known as Billy the Kid.
Around this time Garrett married, but soon after, his wife died. He then wed her sister, with whom he would have eight or nine children.
In 1880, Garrett was elected sheriff of Lincoln County, New Mexico, and at once set about capturing Bonney, his former acquaintance.
At the time, Bonney was wanted for murder for gunning down a sheriff and a deputy. In the final month of the year, the new sheriff and his posse confronted Bonney and his men when they came into Fort Sumner, but Bonney and most of his gang eluded capture.
Garrett would once again get his shot when he and his posse tracked the gang down in the Stinking Springs area. After a short skirmish, Bonney and his men were brought back to stand trial.
In April 1881, Bonney was found guilty of murder and was sentenced to hang. But while awaiting execution he managed to escape, in the process killing two guards.
Garrett once again went on the hunt, riding to a ranch owned by a man named Peter Maxwell, whom he thought might know the whereabouts of the convicted killer.
At the ranch, Garrett is said to have shot and killed Bonney, one of the Old West's most notorious outlaws.
As a result of the shooting and his sudden fame, a book, "The Authentic Life of Billy the Kid," appeared in 1882 under Garrett's name, but it was learned that his friend Ash Upson actually wrote it.
After his time as Lincoln County sheriff came to a close in 1882, Garrett moved his family to Texas and for a brief interlude served as a lieutenant in the Texas Rangers, in 1884. Soon after, he resigned and the Garrett family returned to their ranch in New Mexico. Garrett spent the following decade in unsuccessful business ventures including failed irrigation schemes for southeastern New Mexico.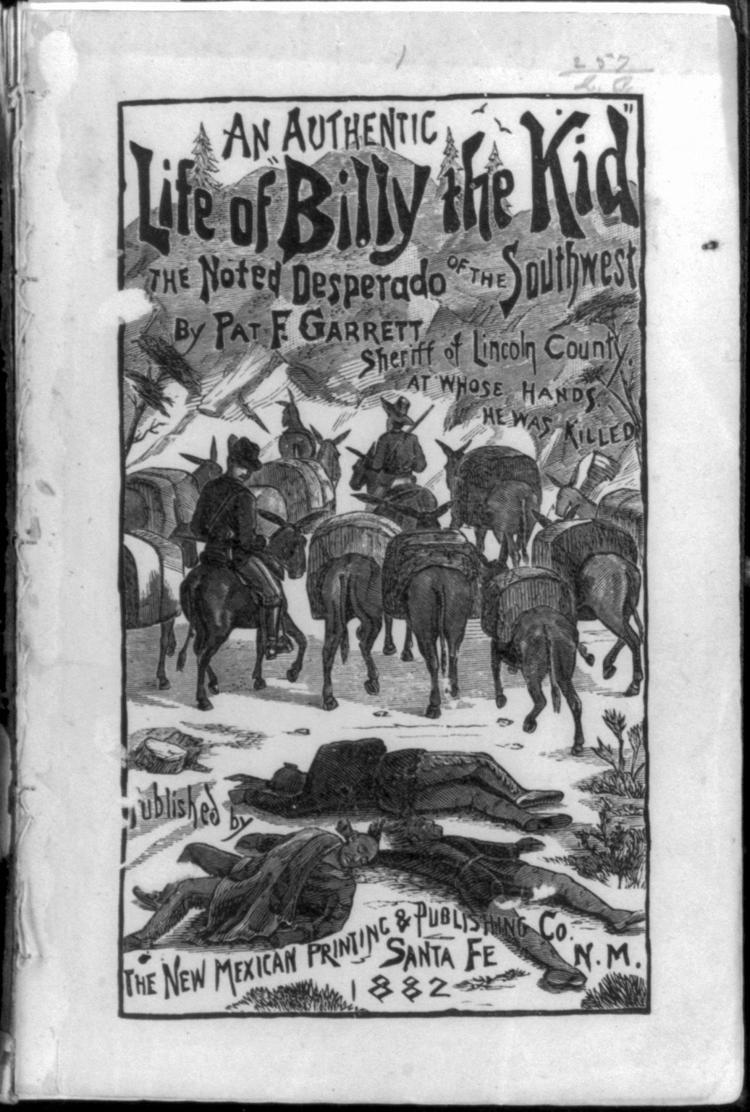 He returned to law enforcement in 1897 as sheriff of Doña Ana County, primarily to solve the murder of Judge Albert J. Fountain and his son. Garrett remained in this position until his resignation in 1900.
In 1901, Garrett's life seemed to be improving when President Theodore Roosevelt (who is said to have read his book) appointed him collector of customs in El Paso. He held this post for four or five years, but endured questions about his character as well as his lack of qualifications for the job.
When Garrett returned to New Mexico, he bought a horse ranch but had little success and was forced to lease part of his land to a man named Jesse Wayne Brazel.
In 1908, a dispute occurred between the two men over the lease, which led to Brazel shooting and killing Garrett.
In court, Brazel stated he shot Garrett in self-defense, and he was acquitted in a short trial.
Tucson's Garrett Avenue was recorded in the Los Ranchitos No. 7 subdivision in 1948. This small south-side street is bordered by (Jeff) Milton Road and (Burt) Alvord Road (both also named for Old West lawmen) in a neighborhood that could be called Lawmen and Outlaws Square.