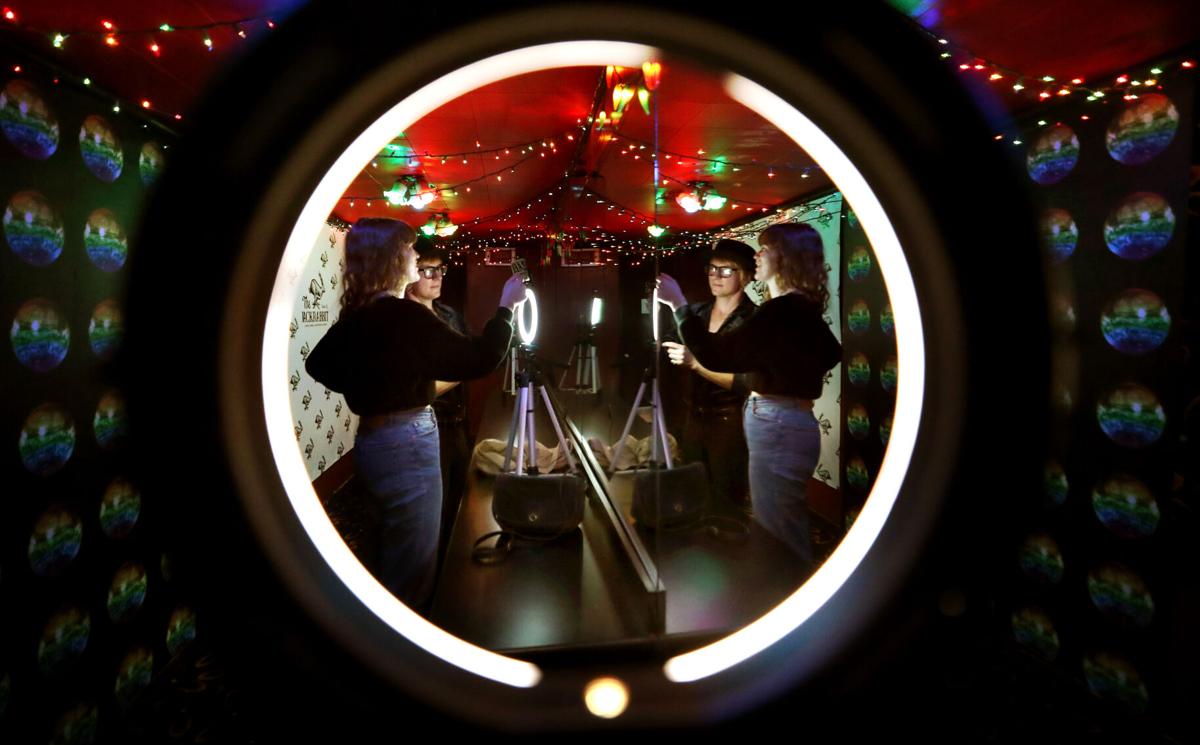 The walls were made for posing at The Jackrabbit, a new lounge that pays homage to the past, located at 2000 N. Oracle Road.
Pool tables are surrounded by elaborate, lighted beer signs and modern pinup models, courtesy of Flash in the Past Studio downtown.
The bar's namesake, a jackrabbit, dashes above the heads of guests in an animated series of neon figures.
Just beyond the host's stand, is a hallway with themed backdrops and lighting devices used specifically by online influencers, where groups and couples can get the perfect shot together to post to their social media accounts before calling it a night.
"Every corner is an Instagrammable experience," said owner Keith Caywood, who launched the Jackrabbit six weeks ago in what was once Gus and Andy's Steak House and most recently the O Comedy Lounge. "At this moment in time, people like to document wherever they are. We wanted to give them some choices."
The Jackrabbit is several years in the making for Caywood who originally planned to open a more modern establishment in a brand new building on South Sixth Avenue, near popular restaurants like Five Points Market and Café Desta.
Plans changed when the building was gutted by a fire last November. Caywood and his business partners at Equilibrium Private Equity, LLC, had to pivot and found themselves at the doorstep of what would soon become the "The Jackrabbit."
Rather than shying away from the building's outdated aesthetic, Caywood embraced its vintage feel.
"I could see some character there," Caywood said. "There is a lot of the feeling of a 1960s-'70s carpet lounge."
He brought in Space Age-style lighting and large comfy chairs where groups can sit back and enjoy themselves on theme nights, like karaoke on Thursdays and drag queen pub trivia on Tuesdays.
"People asked if I wanted to turn it into a nightclub, but I want to keep things calm and collected," Caywood said. "It is about having those conversations and connections with friends and making new friends."
And there is no better way to make friends than over some food and drinks, Caywood said.
A long-time member of the Tucson chapter of the United States Bartenders' Guild, Caywood said the bar programming at The Jackrabbit is on "an elevated spectrum."
There is no pretentiousness and the bartenders won't spend 14 minutes making a drink that can be made in less than three, he added.
The menu consists of time-honored classics, your Sidecars and Old Fashioneds, and more inspired creations.
Among some of the more popular selections: The Frozen Date Shake, made with bourbon, date syrup and homemade ice cream, and The Jackrabbit, a basil vodka-based libation that comes with its own jackrabbit figure.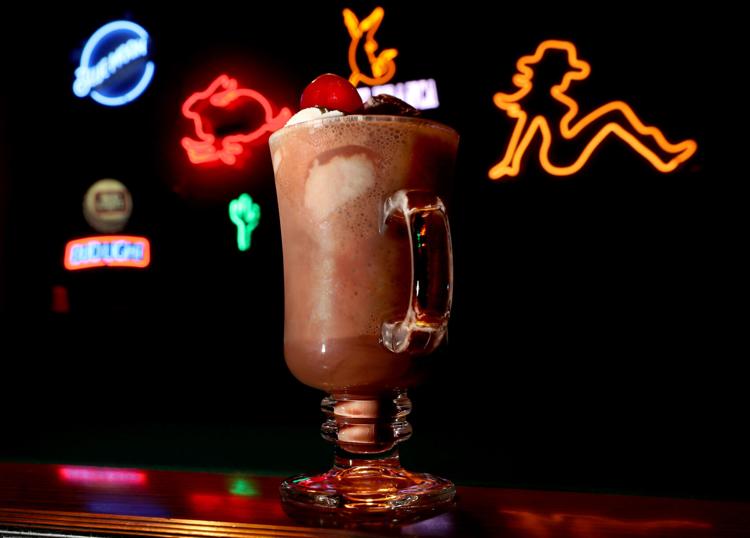 "It is the Happy Meal of drinks," Caywood said. "It comes with its own toy."
Food-wise, Caywood opted to skip your traditional bar cuisine and go for a menu overflowing with originality.
Caywood tapped Josh Richard formerly of Batch Tucson, downtown, to up the ante when it came to cuisine.
Richard, who has worked in different capacities in restaurants from Portland to Italy, over the last decade, including at Dante's Fire and Yoshimatsu here in Tucson, came in with a strategy.
His emphasis was on starters and small plates, many with different Asian influences.
Guests are invited to order shareables like spicy Korean-style meat balls and Thai shrimp toast, even Spam musubi, a Spam, rice and seaweed treat from Hawaii.
The dishes are a nod to Richard's time spent working at different Asian restaurants and The Jackrabbit's nod to the Polynesian craze of the 1960s and '70s.
"Too often when you eat a full meal, you eat it and you leave," Richard said. "If you are having a lot of small plates, you are never done. You can stay for several hours and have a great time."
"People don't go out as often as they used to," Caywood said. "When you go out you want an experience. You want your hard week's pay to go toward something that is not so cookie cutter."
Caywood said the plan is for The Jackrabbit to be the first of several bars opened under his Nocturnal Creatures Lounge concept.
The next spot, Caywood said, will be The Raven, which will open when the property on South Sixth Avenue gets rebuilt.
Caywood said he would like to see The Jackrabbit serve as a driving force in attracting new businesses to a section of North Oracle Road that has seen better days.
"This is the perfect in-between from downtown to the north end of Tucson," Caywood said. "Everyone is really optimistic. We hope to see a natural change along this Oracle corridor for good."