Hundreds of migrant families — many apprehended in huge groups along the Arizona border with Mexico — have been released over the weekend by the Border Patrol, officials say.
For example, more than 100 people, mostly from Guatemala, were dropped off at a local church in Tucson this weekend. Volunteers there quickly organized to receive them, setting up tables with donated clothes, toys and food in a converted gym.
Teresa Cavendish, with Catholic Community Services, said the release of about 700 migrants, generally pregnant women and parents with children, appears to be part of a national directive.
Locally, "the response has been great," Cavendish said, "we have enough people to help."
Other migrants were released in Yuma, and starting today some are expected be taken to Phoenix, she said.
Because there's limited bed space for families, parents who pose no security risk are released with their children. They must provide the address of their U.S. destination, and are required to report to a local immigration officer near that destination within a couple of weeks to continue the processing of their case.
Some of the migrants released in Tucson said they had arrived at the border anywhere from five to 10 days ago and had been detained at several facilities, moved every few days, before being given an appointment with immigration officials. Many of them are fitted with a GPS ankle tracker.
Once released, volunteers help the migrants reach a friend or family member who can buy their bus ticket to places such as Texas, Tennessee and Florida. But one of the challenges, Cavendish said, is that the bus system is currently overwhelmed, in part because of the number of families, but also due to recent storms in the east.
"Buses are sold out by the time they get here," she said. Catholic Community Services runs Casa Alitas, a shelter that opened about four years ago when families started to arrive at the border, especially in Texas, and the government didn't have enough bed space to detain them.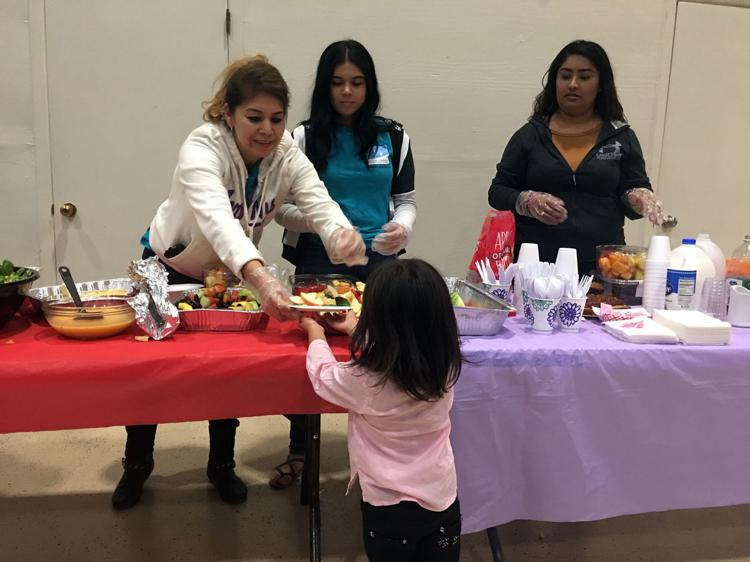 Similar to what happened this weekend, the Department of Homeland Security dropped off close to 200 immigrants, mostly women and children, over a few days in May 2014.
But back then there wasn't a place like Casa Alitas, where migrants may take a shower, have a warm meal, a change of clothes and figure out their next step. Instead, the government would drop them off at the Tucson Greyhound station, leaving them to find their own way to cities across the country to report to immigration offices there.
The number of mostly Central American families fleeing increased violence and entrenched poverty has continued to rise in the last four years. Instead of evading the Border Patrol, families usually wait for agents to detain them so they can ask for asylum or they go directly to a port of entry.
As of August, about 17,000 minors who traveled alone and parents who came with their children were apprehended in the Yuma sector. About 75 percent of the total arrests made in the sector for fiscal year 2018 are minors and families.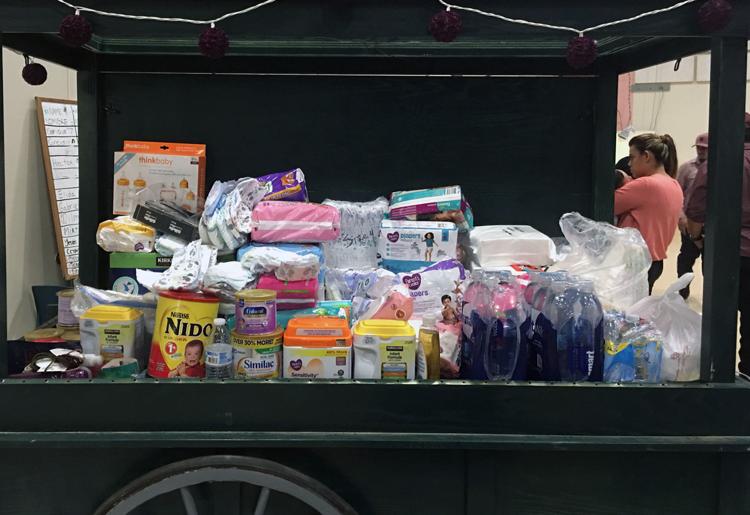 In Tucson, Border Patrol agents apprehended about 8,500 minors and families during the same period of time — but their share is 18 percent of total arrests.
In an attempt to deter parents from making the journey with their children, the Trump administration implemented a "zero-tolerance" policy in April to prosecute everyone who crossed the border illegally which led to the separation of more than 2,600 children.
After intense criticism, the president signed an executive order in June halting the practice.