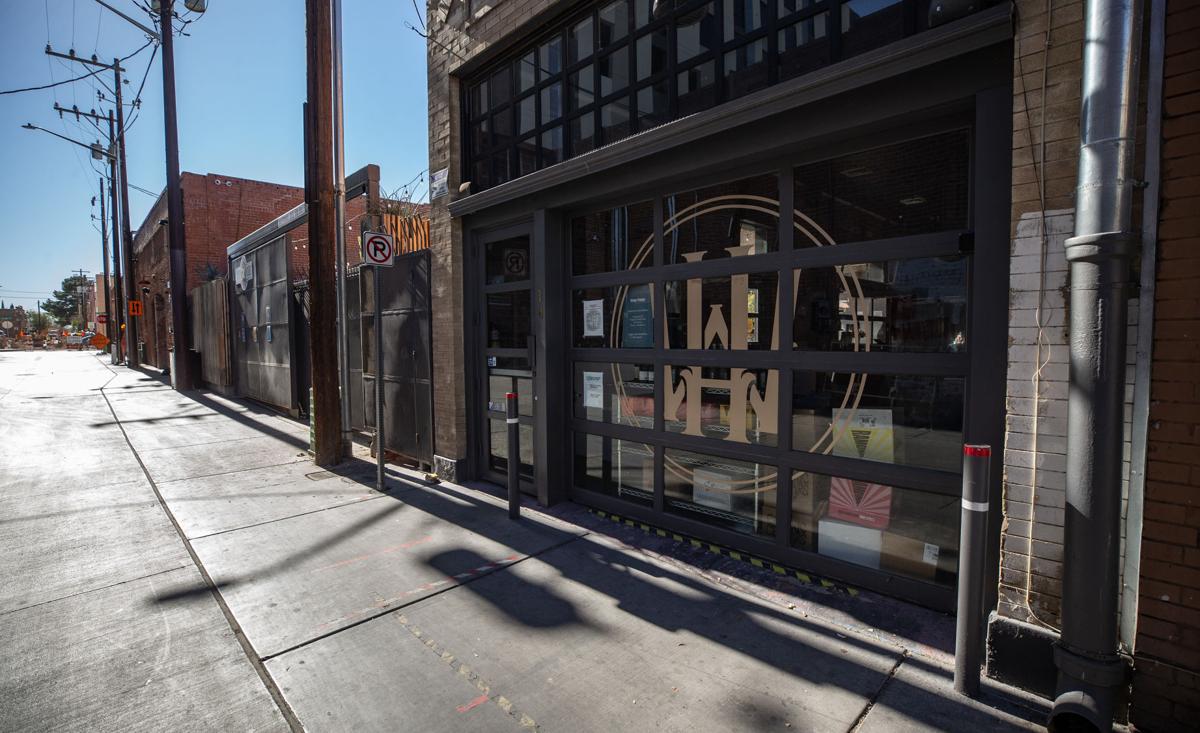 Bars in Pima County can stay open after 10 p.m. for now — and people can move about Pima County freely in general — after a judge issued a temporary order halting enforcement of a curfew imposed by the county to combat the spread of COVID-19.
But the Pima County Board of Supervisors has authorized the county attorney to appeal the ruling, and the county's top medical officer urged all businesses to voluntarily comply with the curfew, citing spiraling COVID-19 infection rates.
Pima County Superior Court Judge Kellie Johnson granted the plaintiff bar owners a preliminary injunction, finding that the curfew resolution adopted by the Pima County Board of Supervisors on Dec. 15 is illegal and violates executive orders issued by Gov. Doug Ducey.
The order, filed late Tuesday and made publicly available Wednesday, prohibits the county from enforcing the 10 p.m.-5 a.m. curfew pending resolution of the main case, which has yet to be scheduled for trial.
The owners of Cobra Arcade Bar, HighWire Lounge, The Maverick, the Union Public House, Reforma Modern Mexican and Proof Artisanal Pizza & Pasta filed a state lawsuit on Jan. 5, alleging that Pima County acted without legal authority when the Board of Supervisors imposed the curfew for all but essential purposes on a 3-2 vote.
Grant Krueger, owner of The Maverick and Union Public House, called the ruling a win for the employees and others who have lost their jobs or have seen a severe cutback in their wages because of the curfew.
"This isn't about ownership; this is about people like the single mom that works for me as a cocktail waitress who suddenly had her income cut by 75%," Krueger said. "It's about the cooks and dishwashers, the security guards and DJs, and what's happened to all those careers overnight. All based on a curfew that doesn't seem to be backed by science."
In a prepared statement, Board of Supervisors Chair Sharon Bronson said the county was disappointed in the judge's ruling.
"It is the county's firm belief that state law empowers the Health Department to take specific actions such as the curfew to mitigate and halt the spread of infectious diseases," Bronson said Wednesday.
In the meantime, Pima County Chief Medical Officer Dr. Francisco Garcia urged all businesses to continue to voluntarily adhere to the curfew and limit gatherings.
Bronson noted that the resolution specified that the curfew would be lifted when the COVID-19 infection rate in the county fell below what is considered "substantial spread" of the disease, or 100 cases per 100,000 people, but the current county infection rate is 10 times that.
Attorneys for the bars allege that the county's curfew is illegal, unconstitutional and discriminatory, and violates Ducey's COVID-19 executive orders, which have stopped short of imposing a curfew or mask mandates while barring local governments from adopting stricter mandates.
The plaintiffs say the county has no evidence that operating after 10 p.m. poses any additional risk of spreading COVID-19.
The county contends that it was well within its broad regulatory authority over public-health matters and contends that Ducey exceeded his authority in his orders by prohibiting local governments from enacting stricter COVID-19 measures.
During a hearing Friday, Jan. 15, the bar owners said they follow all COVID-19 safety guidelines and were denied due process of showing they can operate safely after 10 p.m.
The bar owners say they have adapted to keep their businesses going, following safety measures like mask wearing, 50% seating capacity limits and social distancing.
But they said they have been typically operating at 30% to 40% of capacity because of space limitations, have had to lay off most of their workers and will go out of business permanently if the curfew remains in effect.
In her order, Johnson found that all Arizona counties are bound by the governor's executive orders and the state has primary authority over emergency response to public-health crises.
The judge found that that county's curfew violated constitutional guarantees of equal treatment under the law because it disadvantaged businesses that generate much of their business after 10 p.m., as well as due-process rights because the bars were given no process to appeal their closure.
Johnson also said Pima County failed to prove that COVID-19 can spread any more easily after 10 p.m., given the same safety measures in place before 10 p.m. are followed.
Johnson acknowledged that there are widely varied opinions regarding COVID-19 safety measures, with many contending current mitigation measures are unreasonable and over-restrictive and others believing they fall short of protecting public health and need to be more restrictive.
"It is undisputed COVID-19 is a serious public health concern that must be controlled," she wrote.
However, she said, it is not her role to decide or opine about whether it agrees or disagrees with the county's resolution.
Johnson ruled that the county's curfew resolution "is not statutorily authorized and violates the governor's executive order, and that the plaintiffs have demonstrated the possibility of harm," finding the plaintiffs were entitled to the injunction.
---
The Tucson area welcomed these restaurants in 2020: