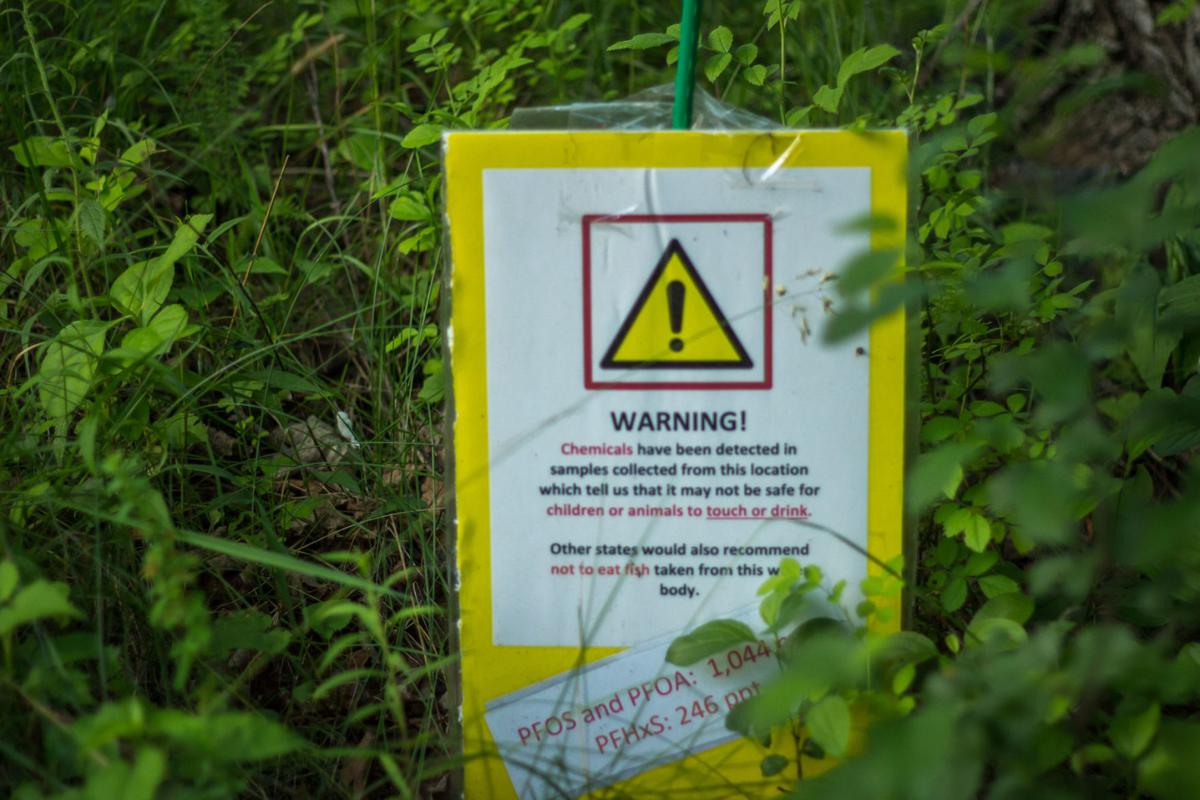 The Tucson City Council is looking to take Minnesota-based manufacturing giant 3M to court over the toxic chemicals that have been found in dangerous concentrations in water wells north of Davis-Monthan Air Force Base.
The chemicals, known as PFOS and PFOA, have been commonly used in manufacturing Teflon, carpets, clothing and stain-resistant fabrics for furniture, and as part of a firefighting foam at Air Force bases.
D-M, like other bases around the country, used these compounds in firefighting foam for more than four decades — from 1971 until last year.
The substances have been linked in studies to some forms of developmental and reproductive problems, and to testicular and kidney cancer.
While health agencies have not said these compounds cause cancer in people, an agency of the World Health Organization has said that PFOA is "possibly carcinogenic to humans."
The council on Wednesday unanimously voted to direct City Attorney Mike Rankin to hire an outside firm to take legal action against chemical giant 3M and other unnamed manufacturers of PFOS and PFOA.
The city would be asking for millions in damages to clean up the two wells that have already been shut off, but an exact figure is not known.
It is unclear how much it would cost to clean the groundwater and soil to safe levels.
In the city well samples taken last October and in March 2018, levels of the compounds ranged from 97 parts per trillion to 3,320 parts per trillion. That compares with an Environmental Protection Agency health advisory level of 70 parts per trillion.
Councilman Steve Kozachik said 3M recently settled with the state of Minnesota over the same issue, agreeing to give the state $850 million to fix water-quality issues caused by the dangerous chemical.
In a series of documents made public as a part of the legal proceedings, Kozachik said 3M knew that the particular components posed serious health risks.
"They knew for years that this stuff is toxic," he said. "They need to make it as if we never have had this problem here in the community."
Mayor Jonathan Rothschild said the city was able to close the wells, which were rarely used, and there is no evidence that anyone was impacted by the polluted wells.
The nature of the looming legal fight is not a personal injury lawsuit, he said, but a fight to get the companies to pay for the construction of a regional water treatment plant to remove the toxic chemicals and new wells to offset the city's capacity to produce clean potable water.
A spokesperson for 3M could not be reached for comment.
In other council business, officials also gave Rankin the nod to pursue legal action against opioid manufacturers, suppliers and distributors, arguing the community has been harmed as a result of the production and distribution of the drugs.
The council has wrestled with whether to join other government agencies who have already filed legal claims in response to a national opioid epidemic.
Last December, the council authorized the retention of outside legal counsel to investigate and potentially pursue claims.
Just last month, Tucson Medical Center became one of the first hospitals in Arizona to file a lawsuit against some of the largest pharmaceutical companies and distributors in the United States, claiming they negligently and fraudulently created the opioid crisis that is "devastating communities" in the state and across the country.
Get local news delivered to your inbox!
Subscribe to our Daily Headlines newsletter.