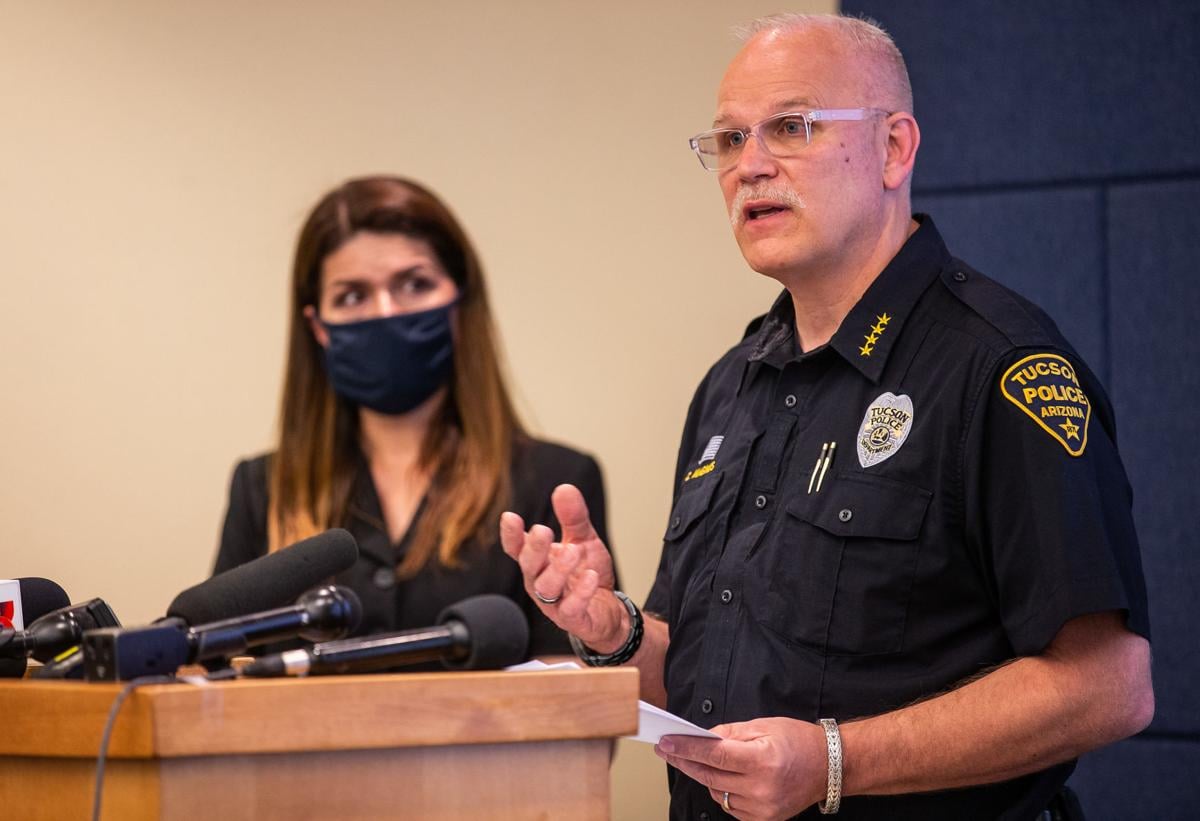 The Tucson City Council voted Tuesday to adopt a $1.7 billion budget for Fiscal Year 2021, allocating over $166 million to the Tucson Police Department.
As people across the country continue to speak out against police brutality, Tucson community members have expressed concern over the amount of funding directed towards the police department. Following the recent in-custody deaths of Carlos Ingram-Lopez and Damien Alvarado, some are calling for the complete defunding of TPD, arguing that the funding could instead be used for improving community resources, mental health care and social work.
Ultimately, however, the council voted 6-1 to adopt the final budget and allocate nearly a third of the city's general fund to TPD.
"I believe it's a good thing for our community to be engaged with our budget and based on that input and feedback, we have instituted in this year's budget steps that move in the direction that we all want to see in terms of equity and investment in communities of color and low-income communities in our city," said Mayor Regina Romero.
Romero emphasized that the funding for the police department does not take away from the council's commitment to public resources and community safety. She pointed specifically to the council's implementation of a community safety pilot program, in which leaders will look at the city's safety resources and seek community feedback for future improvements.
The 2021 budget includes funding for the program, which will allow the city to hire eight new social workers, a housing first director and allocate $500,000 for a racial equity assessment.
"The needs of our community are complex and the solutions are not simple," Romero said. "I will continue fighting for funding for the issues that every single person has talked about today."
Council member Lane Santa Cruz was the only member to vote no on the budget adoption, saying the council failed to listen to the needs of the community.
"Locally, in this present moment, it is evident by the in-custody death of Carlos Adrian Ingram-Lopez and Damien Alvarado that we are still expecting too much of police officers in addressing medical and societal ills," Santa Cruz said. "I am not comfortable voting on the final adopted budget. The Fiscal Year 2021 budget as presented does not take into account the input that we have received from the public, who is demanding that we reduce the scale of policing and we invest in community identified solutions for public safety and prosperity."
In addition to public safety funding, the 2021 budget also includes over $548 million for community enrichment and development, $367 million for public utilities and $201 million for support services.
Get local news delivered to your inbox!
Subscribe to our Daily Headlines newsletter.