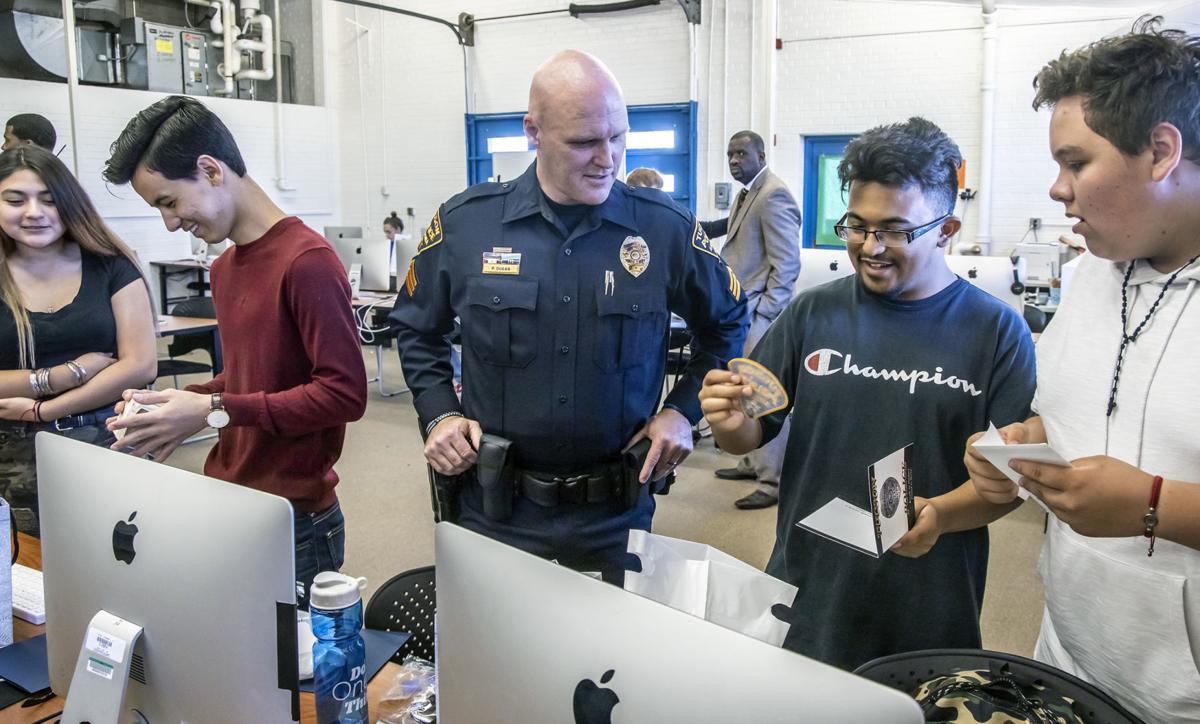 After several local high schools competed in the Tucson Police Department's public service announcement challenge, two schools came out on top.
In February, Tucson police reached out to high schools throughout Pima County in search of the most effective distracted driving PSAs.
Classes at Tanque Verde High School and Palo Verde High School tied for first place and will have their PSAs shown on the department's social media.
"Our chief came to us and said it's time to do another PSA," Sgt. Pete Dugan, a department spokesman, said at Palo Verde High School on Tuesday.
So, TPD's public information officers got creative.
"We try to make them humorous," Dugan said.
They asked themselves — what would be another interesting way to make an effective PSA?
They ultimately decided to get high schoolers involved. They received 15 PSA submissions from county high schools.
"We did this for a couple reasons," Dugan told the Palo Verde students. "One, to get a video out there and have people watch it, but two, to get you thinking about it."
"We hope that while doing this exercise, you'll take some of that stuff with you when you go on the roadway," he added.
Palo Verde teacher Jorgiana Jake said she was "stoked" when she found out her Advanced Film & Television class tied for first place.
Jake said the video took three weeks for the students to complete. "They put in a lot of work," she said.
Brandon Gonzales, a Palo Verde junior, said the project was fun to be a part of.
"It's important because everyone drives," he said. "Everyone needs to be safe on the road."
Jake's Palo Verde students and Kelly Christman's Tanque Verde students received a visit from TPD on Tuesday. They were given certificates from Police Chief Chris Magnus, in addition to goody bags that included a TPD patch among several other items.
The students also received gifts from AT&T. Dugan said the company heard about the PSA challenge and wanted to get involved.
"I know it sounds cliché, but if you can save one life, then this is all worthwhile," Dugan told the students.
Contact reporter Gloria Knott at gknott@tucson.com or 573-4235. On Twitter: @gloriaeknott.
Get local news delivered to your inbox!
Subscribe to our Daily Headlines newsletter.