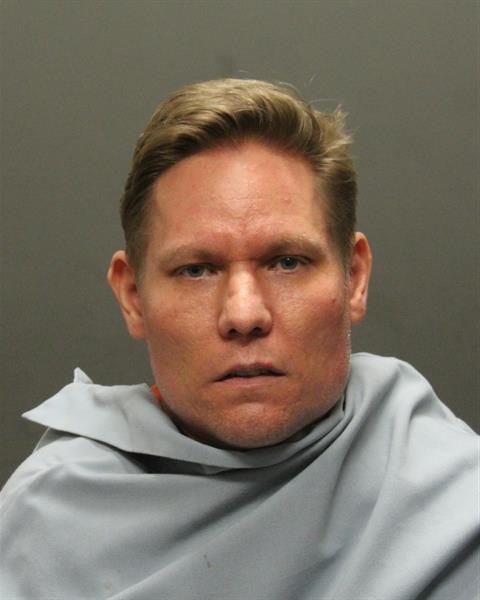 A Tucson man is being held on $2 million bond, accused of killing his mother-in-law and beating and choking his frail estranged wife after kidnapping both women last week. 
Norman Schrank III, 43, is charged on suspicion of first degree murder and abandoning or concealing a dead body in the death of his wife's mother, 65-year-old Sachiko McClurg.
Schrank also faces three counts of aggravated assault against his estranged wife,  Jeni McClurg, 41,  who is blind and is fighting ovarian cancer and recently asked him for a divorce.
He also faces two counts of kidnapping, and a theft charge for allegedly stealing the vehicle used in the abduction.
Schrank believed his wife's parents were responsible for convincing her to leave him, according to a transcript of search warrant application filed May 3 in Pima County Superior Court.
The in-laws had recently moved to Tucson from California to live with their daughter while she was undergoing medical treatment, the transcript said.
It said Schrank allegedly told a detective during questioning that he attacked his mother-in-law by "choking her and placing a plastic bag around her head."
The document indicates the dead woman's body may have been stashed in one of a number of rented storage units the husband had access to. 
It wasn't clear from the records whether her remains have been recovered.
Jeni McClurg was handcuffed, sprayed with pepper spray and "choked until she passed out," the search warrant application said.
Schrank was charged with murder in Gila County May 3 but the Pima County Sheriff's Department did not publicly disclose the charge until today, May 9. 
Gila County deputies got involved after Schrank was tracked to a cabin in Pine, Ariz., where he allegedly was found hiding out with his injured wife.
Both women were abducted around May 1 from the wife's home in the 3900 block of South Amber Rock Avenue, the same house she and her husband shared before they separated, court records show. 
Schrank moved out after the split and recently was living in Oro Valley in the 2300 block of East Wide View Court, records show. 
Pima County Sheriff Detective Hector Palomino, testifying in support of the search warrant request, told a judge the suspect's father-in-law called 911 to report the women missing.
Detectives who entered the house found the womens' handbags still inside, and a kitchen that looked as if they'd been interrupted while preparing breakfast, the detective said. 
Authorites also found a patch of blood that looked like someone had tried to clean it up. 
Authorities were able to ping the wife's cell phone to a site near Schrank's new home in Oro Valley before the phone was shut off, he said.
Neighbors who live near Jeni McClurg told detectives Schrank recently was seen hanging around outside the former marital home while she was in Phoenix with her parents getting medical care. 
They also said Schrank was seen outside the house the morning of the kidnapping, Palomino said.
Schrank was "described as being controlling with Jeni and had isolated her from her friends and family even though Jeni was financially supporting," him, the detective said.
Authorities were able to trace Schrank to the cabin in Gila County by calling the numbers he'd recently dialled on his cell phone, the transcript shows.
One of the numbers belonged to the rental agent for the cabin, it said.