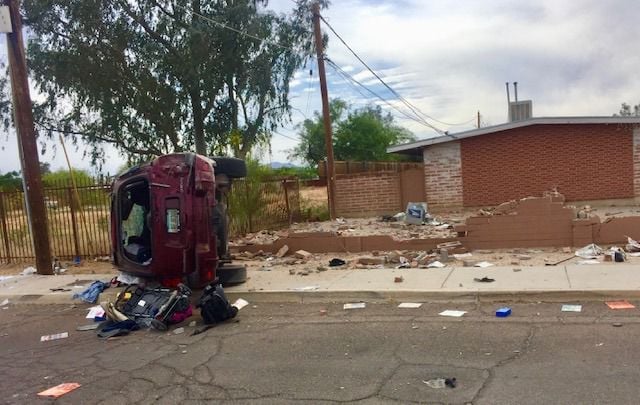 Tucson police have released the name of the man who died after being partially ejected in a rollover crash on Thursday afternoon.
About 3 p.m. Thursday, officers were dispatched to the 3000 block of North Fontana Avenue, near North Stone Avenue, for a report of a serious injury rollover crash involving one car, according to a news release from the Tucson Police Department.
The two people inside the car were taken to the hospital, where the driver later died. He has been identified as Melvin Ingram, 24. 
The passenger was treated for serious, but non-life-threatening injuries.
Detectives determined that the car involved, a 2004 Chevrolet Yukon SUV, was driving southbound on North Fontana at a high rate of speed.
When passing through the intersection of East Delano Street, Ingram lost control of the car and struck a curb, a community mailbox and the end of a concrete wall, police said. This caused the vehicle to roll over.
The passenger was ejected from the vehicle and Ingram was partially ejected. Neither were wearing seat belts, police said. 
Police said excessive speed appears to be a factor in the crash. It's currently unknown if there were any impairments. 
No further information has been released. 
Contact reporter Gloria Knott at gknott@tucson.com or 573-4235. On Twitter: @gloriaeknott