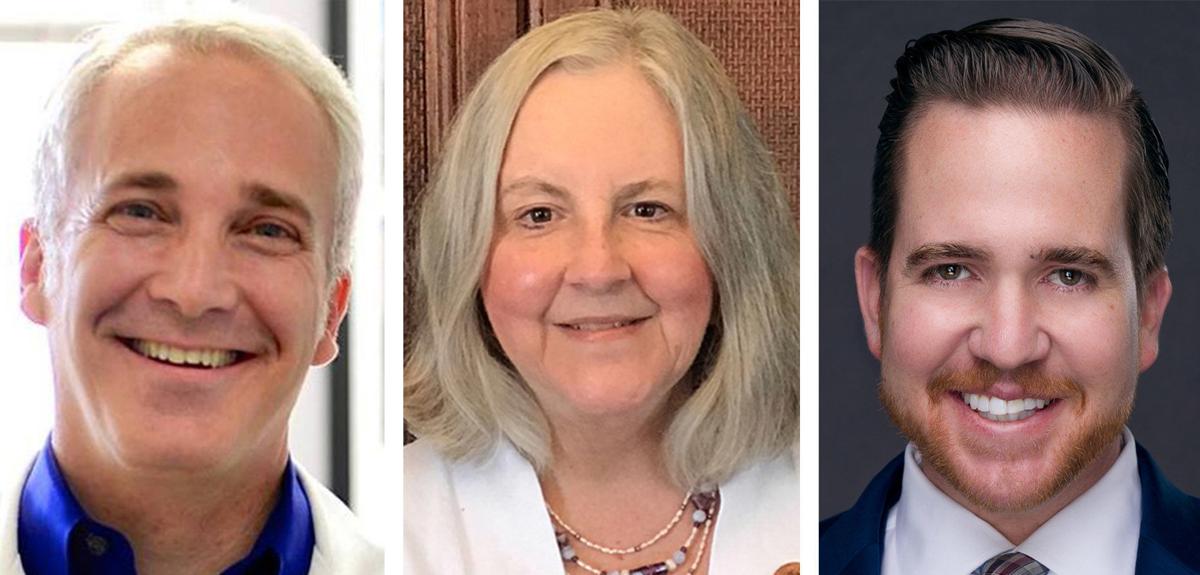 Voters will decide among a Republican newcomer and two Democratic incumbents to serve in the state's House of Representatives in Legislative District 9.
Only two will be elected to the post. The candidates discussed their top two issues.
The newcomer is Republican Brendan Lyons, the executive director of the nonprofit Look! Save a Life, which advocates for public safety on roads.
The Democratic incumbents are Rep. Randall Friese, a trauma surgeon at Banner-University Medical Center and a retired professor of surgery at the UA College of Medicine, and Rep. Pamela Powers Hannley, a social media and technology editor for The American Journal of Medicine, and a former businesswoman who founded a public relations firm, and a crafts and jewelry enterprise.
The district takes in portions of Oro Valley, Marana east of Interstate 10 on across Tucson to west of North Harrison Road, and the most southern boundary is East Speedway to north of East Ina Road taking in Catalina Foothills.
Brendan Lyons
Lyons, who was born in Newport Beach, California, and raised in Tucson since age 4, was a career firefighter. He responded to numerous crashes caused by distracted drivers, causing him to begin a campaign in 2012, "Look! Save a Life" in Southern Arizona, which promoted traffic safety.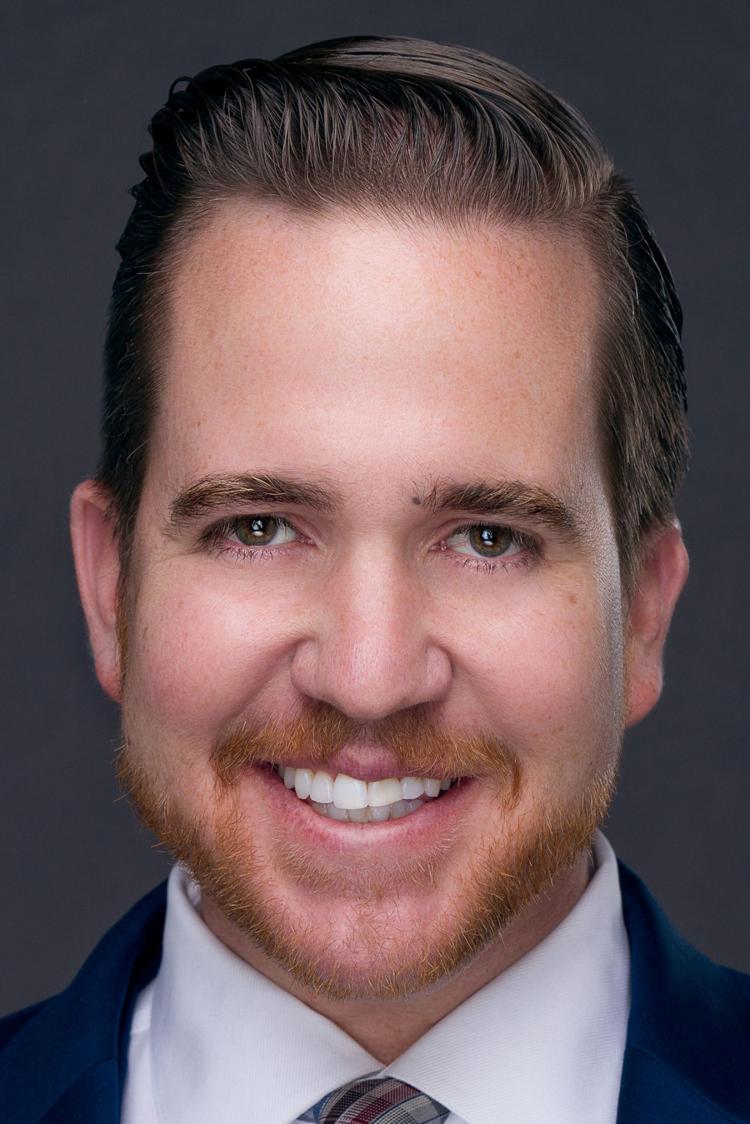 A year later, Lyons was struck from behind by a distracted motorist while bicycling. During his recovery, he began fighting for tougher laws against distracted driving, and put pressure on local jurisdictions in the state to adopt policies to make public roads safer.
In April 2019, Gov. Doug Ducey signed Arizona's hands-free bill into law. Last month, Ducey endorsed Lyons for District 9 state representative, highlighting Lyons' ability to bring Republicans and Democrats together for the passage of the distracted driving law. "I am eager to see what he can accomplish as a state representative," said Ducey.
After the crash in 2013, Lyons stopped working as a firefighter and emergency medical technician for Rural/Metro Fire Department, and continued his education.
He received a master's in public administration focusing in collaborative governance from the University of Arizona in 2019, and in 2017 he received a bachelor's in public administration from Northern Arizona University.
Lyons said he is eager to work to "help our community and economy recover from the damages of COVID-19" by continuing the Legislature's work to "diversify our economy and create a regulatory environment that makes starting and owning a business easier here than any other state in our country."
Lyons said that includes expanding workforce development programs that come from community colleges and trade schools to provide local employers with skilled workers.
He said he supports public-private partnerships like Rio Nuevo to spur Tucson's economy, and Rio Nuevo should be the model for increasing the use of tax increment financing throughout the state. Tax increment financing, or TIF, is a public financing method that is used for subsidizing redevelopment, infrastructure and other community-improvement projects. TIFs can attract private development and new businesses, which can create more jobs, Lyons said.
Lyons also said he is an advocate for strong public and private education because that attracts good employers, workers, and their families. "Education raises our efficiency, productivity, creativity, promotes entrepreneurship and technological advances," said Lyons. He said education plays "a crucial role in securing economic and social progress" and paves the way for communities to thrive.
He supports increased funding for public education, and improving literacy among grade school students. He also favors funding increases in vocational and technical education programs offered by Pima County Joint Technical Education District and Pima Community College.
Randall Friese
Incumbent Friese has served in District 9 since 2015 and is assistant minority leader for the House Democratic Caucus and serves on the Appropriations Committee. He said he ran for office because of the Legislature's lack of support for public schools. "During my tenure at the Legislature I have worked to support appropriate funding for Arizona public schools. I will continue to make appropriate funding and support for our public schools a priority if re-elected," says Friese on his campaign website.
Friese was born and raised in Baltimore, where he lived with his mother and older brother. He paid his way through the University of Maryland by working and received scholarships and low-interest loans.
He was a volunteer emergency medical technician and firefighter. In 1986, he graduated with a bachelor's in biochemistry and was accepted into the University of Maryland School of Medicine where he graduated with a medical degree in 1990.
He completed his surgical residency and Trauma Research Fellowship during seven years at the University of Colorado Department of Surgery. In 1997, Friese entered the Navy Medical Corps and served four years as a surgeon in Okinawa, Japan, and Camp Pendleton, California.
After the military, Friese completed his Critical Care Fellowship at the University of Texas Southwestern Medical Center and spent six years as a faculty member of the surgery department.
In 2008, Friese joined the UA College of Medicine and is one of nine trauma surgeons. He was on the team that treated victims of the Jan. 8, 2011, shooting spree outside a northwest-side supermarket. Among the injured was then-U.S. Rep. Gabrielle Giffords.
Friese said during the pandemic it is important to evaluate funding needs and funding sources for public schools to alleviate some of the uncertainty that exists. As part of this, he supports providing flexibility in the 180 days of instruction requirement, and increase transportation monies to schools that use a split schedule and need to transport students to and from school twice a day.
He also favors improving Internet connectivity options for low-income districts with a grant program that incentivizes mobile hot spots. Friese said he supports moving forward with AzMERIT, a statewide test that measures how third through 12th grade students are performing in English language arts and math, but backs the suspension of the letter grade this school year, and possibly the next. Educators need to assess how the pandemic and distance learning affected student performance without the negative consequences of a letter grade, said Friese.
In general, to minimize funding cuts to schools, he would work to reform the School Tuition Organization statutes "to ensure that they are more available to students with financial needs." Friese said he also supports increasing funding for special education.
The representative said he also will work to enact a budget that reflects the needs of the state in a non-partisan way. He said he serves on the Appropriations Committee and will push for funding for needed services including education, access to health care and infrastructure.
Pamela Powers Hannley
The other incumbent Powers Hannley, a native of Amherst, Ohio, who moved to Tucson in 1981, describes herself as a Progressive Democrat who has served since 2017. She is a member of the Health and Human Services Committee and Ways and Means Committee, and is the ranking member on the Regulatory Affairs Committee.
She said her platform is based on investing tax dollars into education, infrastructure, health care and safety and security instead of giving tax cuts to corporations and special interest groups.
Powers Hannley received a bachelor's in journalism from Ohio State University in 1973, and a master's in public health from the University of Arizona in 1996.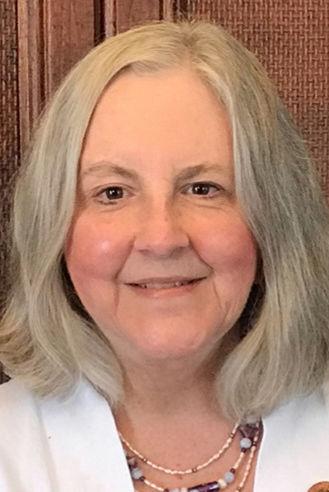 She is the former founder and owner of Powers/Queen Associates, a writing, graphic design and photography business that handled public relations for clients from 1986 to 1993. And she also founded and operated Wind Dancer Design, a craft and jewelry business, from 2006 to 2013. Powers Hannley worked for the UA from 1990 to 2004 in multiple departments, including the Arizona Cancer Center, and was managing editor for the AJM from 2004 to 2015.
"As a mom and a grandma, I want to strengthen Arizona families by focusing public health efforts on improving maternal and child health," said Powers Hannley.
She said when the Legislature goes back into session in January, "we will be faced with major public health and financial decisions in the wake of the COVID-19 pandemic. My goals for the future are to improve the health and financial state of Arizona as we rebuild from COVID-19 or learn to live with it."
"Arizona had one of the worst pandemic outbreaks in the country, thanks to states' rights, for-profit medicine, chronic doctor and nurse shortages, widespread healthcare deserts, and no comprehensive federal or state disaster plans," said Powers Hannley.
The representative said it doesn't do any community, jurisdiction or the country "any good to force people to live in poverty and sickness just to save a buck." Powers Hannley said "Arizona's health-care system was a broken patchwork before COVID-19; it won't improve without investment and serious reform."
She said single moms and their children are forced to live in poverty with food and housing insecurity so next year she said she plans to propose expanding Temporary Assistance for Needy Families benefits to five years and increasing the amount of the benefits. Powers Hannley also said she will propose full restoration of the Housing Trust fund and implementation of fair tenant/landlord laws and property tax assistance for the elderly.
"As a former small business owner, I believe that economic development efforts should focus on helping local small business owners and entrepreneurs develop their ideas and grow their businesses," said Powers Hannley. She said she believes in establishing "low-cost loan programs through a public/private partnership between a state public bank and local community banks and credit unions is the most sustainable and most equitable way to 'build back better."'
She said in addition to helping small businesses, the low-interest loans can help municipalities build infrastructure, make college tuition affordable, rebuild the state's general fund and help Arizona recover from the coronavirus.
Contact reporter Carmen Duarte at cduarte@tucson.com or 573-4104. On Twitter: @cduartestar