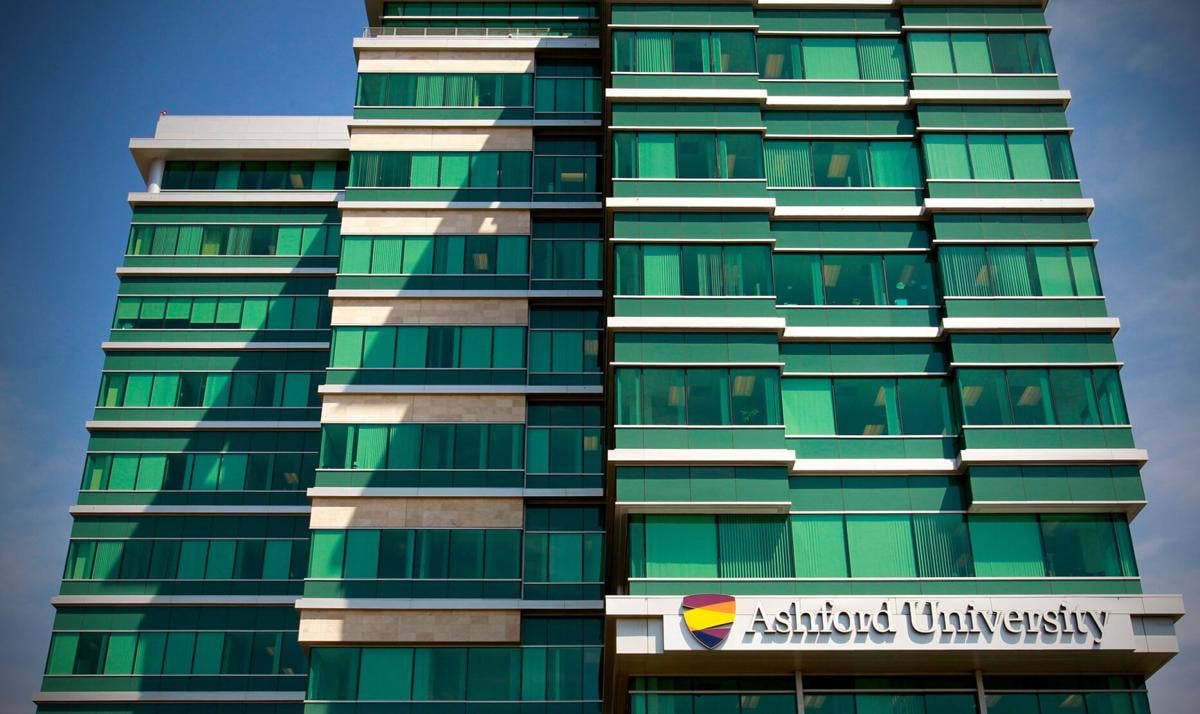 The University of Arizona is putting together the pieces to create a new online university with the announcement Monday that it is buying a for-profit online school.
The assets of Ashford University, including its 35,000 students, will be under the umbrella of the University of Arizona Global Campus, a nonprofit, fully online entity, the UA said. It will serve as an expansion of the Global Campus, made up of 150 sites worldwide.
Since spring, UA administrators have investigated the potential sale to bolster the university's offerings of more than 65 online programs. They said the move will help them serve more underrepresented and nontraditional students as well as provide additional career paths in a flexible and affordable manner.
"We are really good at the 18- to 22-year-old business," said Jeff Goldberg, now-retired dean emeritus of the College of Engineering and special advisor to the president. "We're also very good in graduate education, but there's a much broader mission in education for the state of Arizona and the United States that we think we should be involved in as well."
Goldberg said there's an "interesting student mix" among Ashford's population; 90% of its student population is over 25 years old, a quarter of students are active-duty or retired service members, more than 35% are Black, and 56% are Pell Grant recipients.
President Robert Robbins said the UA's push toward expanded online education follows that of Arizona State University, which provides online instruction to tens of thousands each year.
"We've been down around about 5,000 students in our online platform. Whereas, if you'd look at President (Michael) Crow and ASU, they're almost 60,000 online. We see this is the future change of higher education," Robbins said.
With major operations in Tucson and Phoenix, the move makes Arizona an instant powerhouse in online education.
Those within Ashford — including 2,400 faculty members — should not face disruptions as they are welcomed to their future home, UA officials said.
Ashford runs year-round with five-week courses starting each week. Students can choose from more than 60 programs.
Classes are taught by a staff of 40% full-time faculty who have obtained their doctorate while 47% serve at the director level or higher in their companies, Goldberg said.
"We were really impressed with the school they came from and the kind of work that they do and the passion they have for educating students," he said.
Craig Wilson, the UA's new vice provost for online and distance education, said as a former Ashford faculty member he found everyone was there to support each other.
"I can say that even back then, they really had a great infrastructure to support faculty. They really pushed our faculty to really be responsive to students," Wilson said. "The students that I was working with were working adults, anywhere between the ages of about 25 to 60 and the ability to provide instructions to that certain student population, I found it to be really exhilarating."
THE DEAL
The UA has agreed to a long-term deal with Ashford's operating partner, Chandler-based Zovio, an education technology services company. It consists of Ashford's sale and Zovio providing services such as "recruiting, student advising, financial aid counseling," Goldberg said. "They even may help with the construction of new courses and new programs. They have capabilities in that space as well."
Ashford will be sold for $1 in a deal arranged to allow the UA to "to ramp up with very small initial costs," Goldberg added.
While final details of the deal will likely be finalized in November or December, there will be guaranteed money to Ashford to continue operations, significant funds back to the UA and funds for Zovio's services.
As a separate entity, University of Arizona Global Campus will have a separate board of trustees and president. However, the UA administration will have some seats on the board and play a role in setting up the processes the Global Campus follows.
"We would have oversight of the academics, in the quality and how the degree is delivered to the students," Robbins said. Students will be offered Ashford's programs in the U.S. and a mix of the UA's online and Ashford's programs internationally, the administration said. Existing UA online programs will continue as is.
Monday's announcement, however, did concern some UA employees.
The Coalition for Academic Justice, an organization of more than 500 staff workers, graduate students and faculty members, said they are "deeply troubled" by an agreement seemingly made behind the scenes.
"According to President Robbins, the decision to create UA Global Campus was made after meetings with 200 or so individuals in top leadership positions at the university," the coalition said.
"These meetings hardly indicate shared governance or the existence of a democratic process regarding a new venture that could result in a myriad of short, medium and long-term consequences for the 15,000 staff and more than 3,300 faculty, who toil daily to keep the university afloat."
The coalition also highlighted the administration's use of nondisclosure agreements lifted only after the news was shared with the UA community.
"The fact that those who were privy to details about the venture were forced to sign "non-disclosure agreements" before the materials would be shared with them points to the leadership's unwillingness to be transparent with the rank-and-file faculty and staff at the university," the coalition said.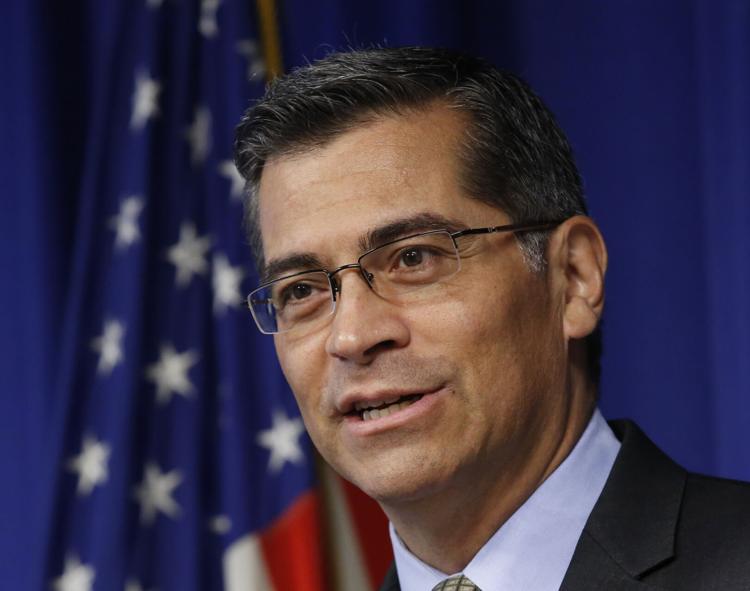 PAST ALLEGATIONS
The agreement between the UA and Zovio, formerly known as Bridgepoint Education, was not made without addressing misconduct allegations against the company, officials said.
In 2017, a suit was brought against the company for allegedly using its admissions office to make false promises regarding prospective student's financial aid to get them to enroll.
Ashford then allegedly used "illegal debt collection practices" against students struggling to pay bills, according to a news release from the Office of California Attorney General Xavier Becerra.
A trial date is set for April 2021 in San Diego Superior Court.
Ashford University remains accredited through spring 2025 by WASC Senior College and University Commission, a regional association accrediting a range of schools in the United States.
"We've called out very clearly that these kinds of unethical behaviors are not going to be tolerated. There are a number of attorneys as well that are combing through each allegation," Goldberg said.
Robbins said it will take some work to get their messaging across that this acquisition will benefit students.
"We just haven't done as good a job as I think we could have in that regard. I think this is a golden opportunity for us to give that message to students that the University of Arizona cares about you, cares about your future," Robbins said.
THE FUTURE UA
Internally, there are hopes that with expansion not only will more students come through the UA pipeline, but financial gains will also be recognized for years to come. That's particularly important now, with the UA facing extreme financial pressure due to COVID-19.
"When an organization is struggling, you can't just stand back and let the world happen around you. You've got to think about where you'd like to be 10 years from now and what are the things you'd like to be doing to help you get there," Goldberg said.
He noted that "if you look at the large online providers, these are $600- and $700-million-a-year businesses. This easily in a decade could be $100 million in revenue to the University of Arizona."
UA administrators believe there's much more room for student enrollment to grow, as Ashford served 85,000 students at its peak.
"We are a land grant institution, and the mission with most land grants, if not all, is to continue to provide access" to education, vice provost Wilson said.
"As the demography of students change, our modality of delivery needs to be reflected on that change. That's why moves like this are necessary — to be positioned not just for tomorrow, but for the next decade."
---
NASA Science Live: How to Spot Comet NEOWISE
---
Photos: Explore public art on the University of Arizona campus
Watch: University of Arizona Art Walk
University of Arizona art walk: Hamlet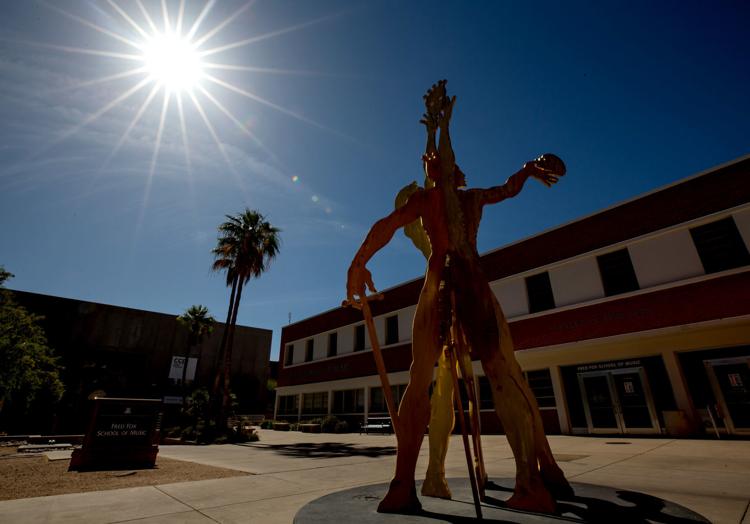 University of Arizona art walk: Those Who Gave their Lives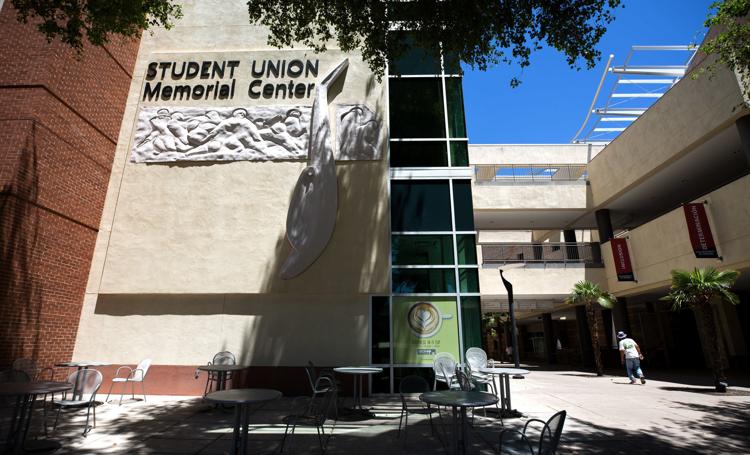 University of Arizona art walk: Front Row Center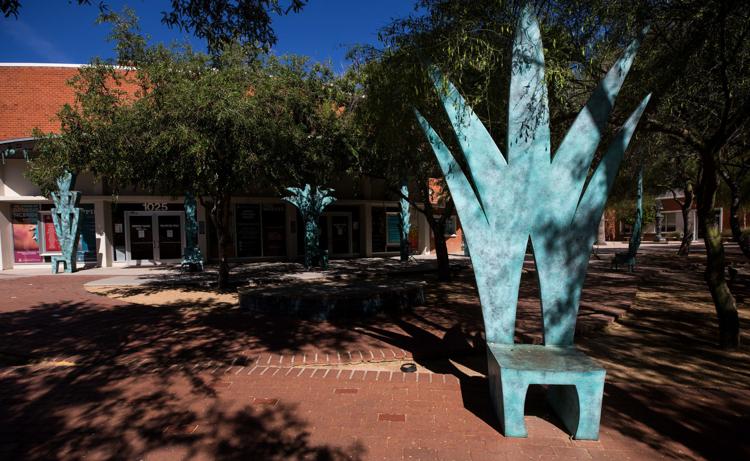 University of Arizona art walk: Girl with Doves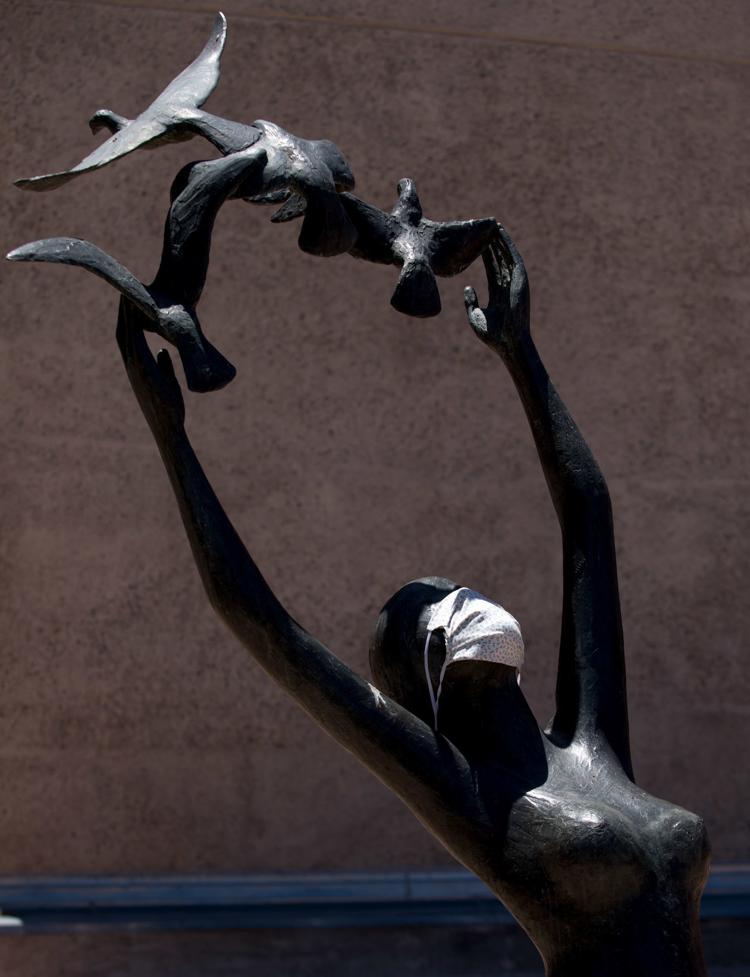 University of Arizona art walk: USS Arizona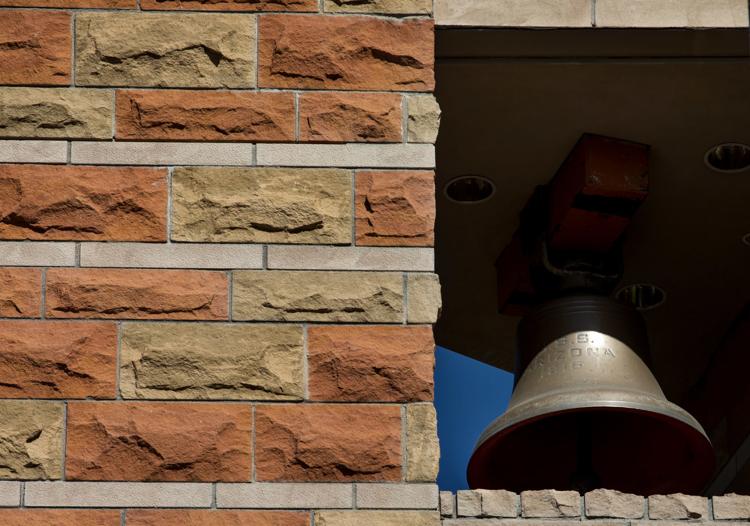 University of Arizona art walk: USS Arizona Mall Memorial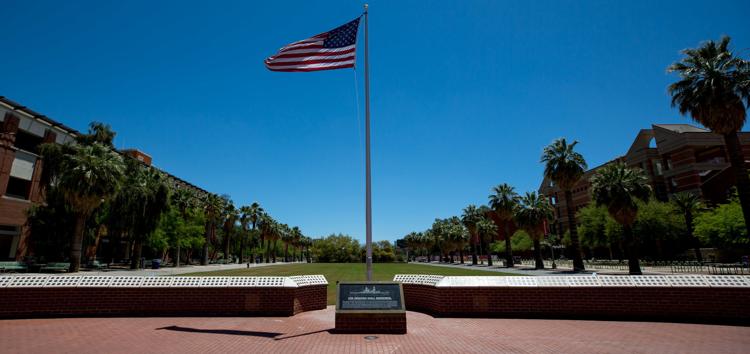 University of Arizona art walk: Another Martyr No. 4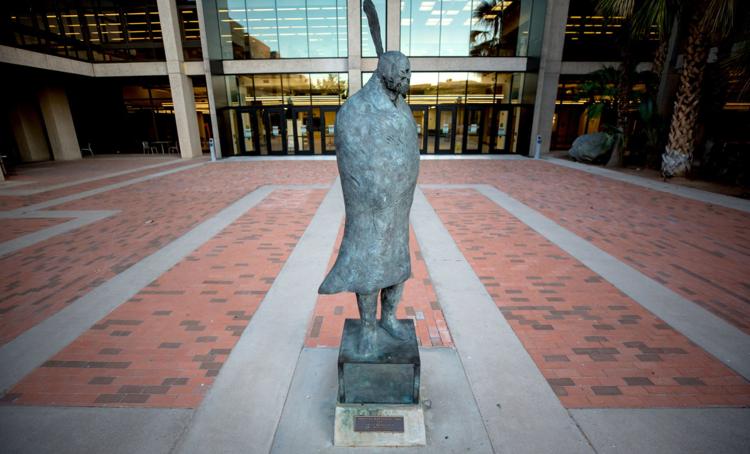 University of Arizona art walk: 25 Scientists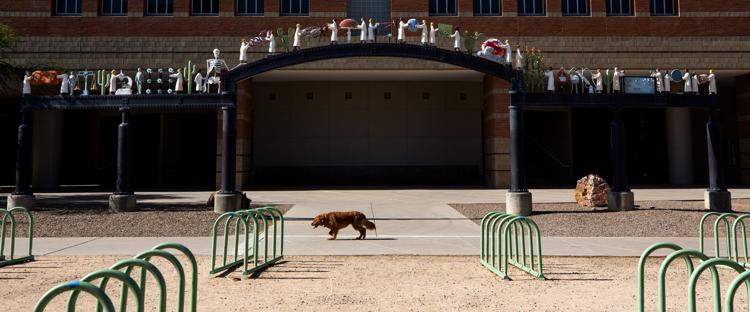 University of Arizona art walk: Legacy Lane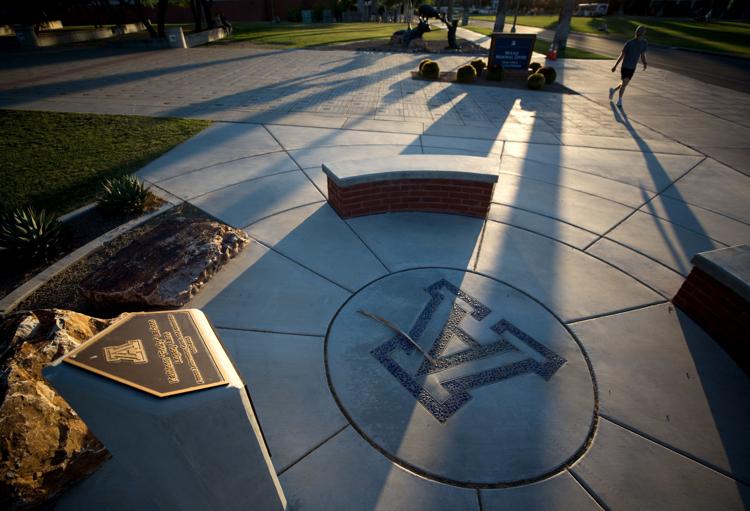 University of Arizona art walk: Babe from Space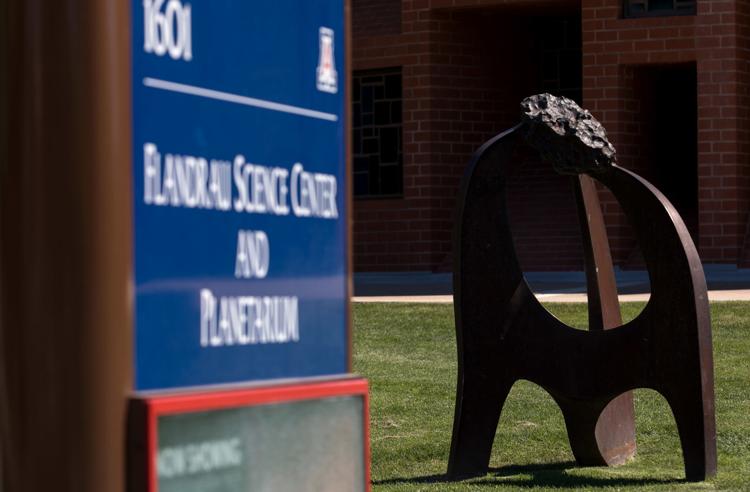 University of Arizona art walk: The Wildcat Family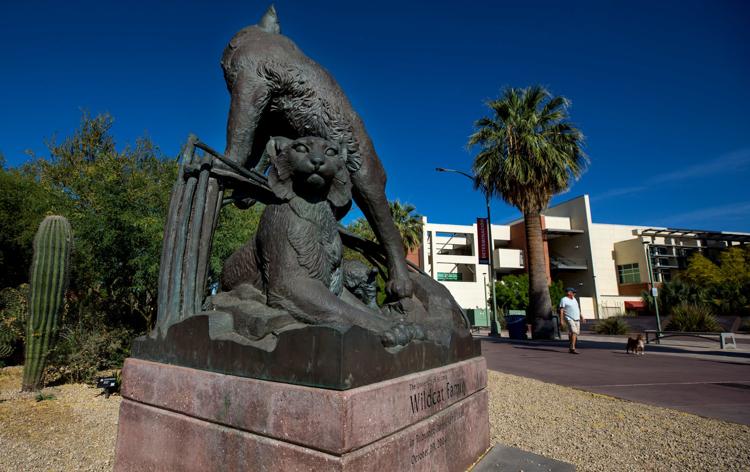 University of Arizona art walk: Curving Arcades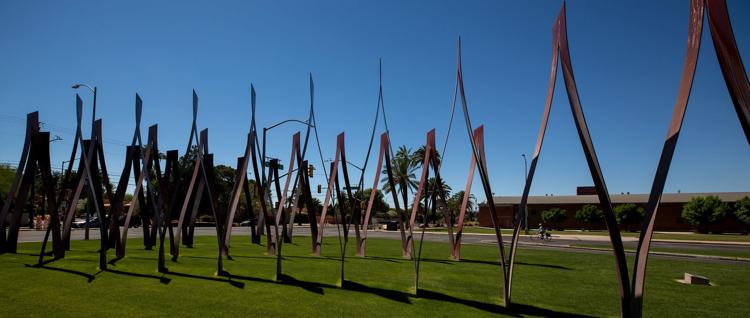 University of Arizona art walk: Glyph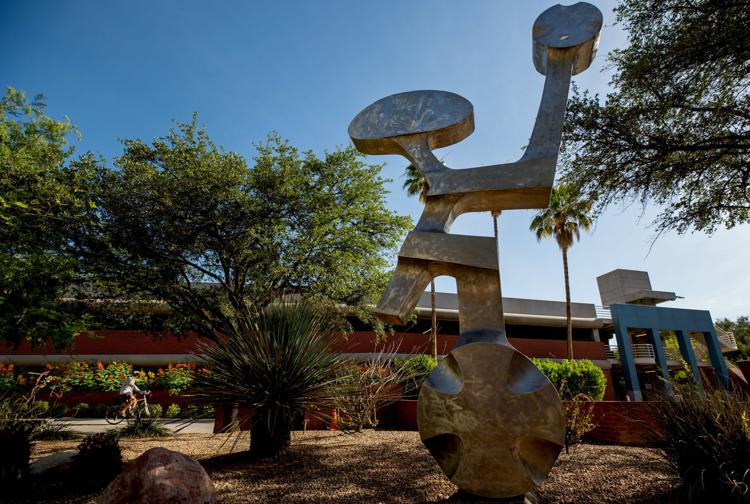 University of Arizona art walk: USS Arizona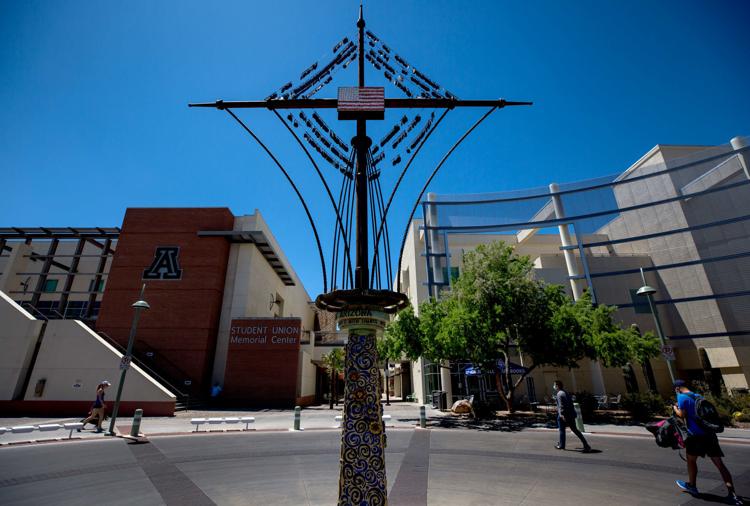 University of Arizona art walk: Reflexivity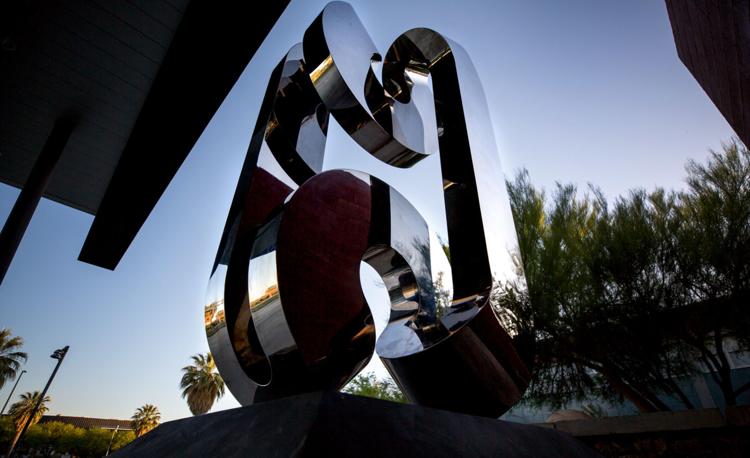 University of Arizona art walk: Wildcats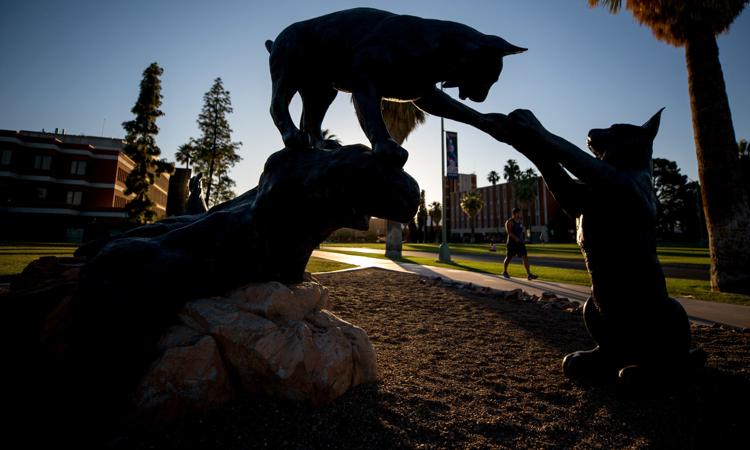 University of Arizona art walk: UAspire #1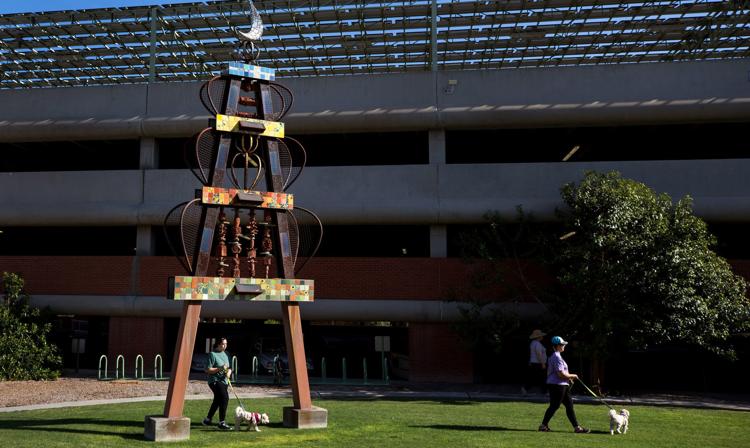 Contact Star reporter Shaq Davis at 573-4218 or sdavis@tucson.com
On Twitter: @ShaqDavis1