School workers are starting to get vaccinated against COVID-19 in Tucson, but the rollout is off to a slow and confusing start.
Last week, the Pima County Health Department said more than 2,200 K-12 school workers would be getting vaccinated this week at the new University of Arizona super-site. But on Tuesday, the UA sent out a press release saying that number would actually be around only 650. And school districts don't seem to be getting the same information from the county Health Department.
Sahuarita Unified said Tuesday afternoon that the district had no knowledge that it would be getting less than the 90 vaccines they were promised this week. But Catalina Foothills said the county Health Department informed the district Tuesday morning that each district would only be getting about 25% of their allotment. That would give Catalina Foothills just 20.
Sunnyside received 105 vaccine appointments for its staff this week rather than the 140 it was allotted, said spokeswoman Marisela Felix.
For its part, the UA says that it has met every timeline the county has set.
"The University of Arizona has met the timelines set by Pima County Health Department," said spokeswoman Pam Scott. "We appreciate the opportunity Pima County is providing us to play such a major role in vaccinating a portion of the 350,000 people estimated to be in Phase 1B."
Beginning next week, the UA will expand its days and hours to administer 800 vaccines a day.
The county notified TUSD on Monday there were system issues, according to Nikki Steffan, the district's director of health services. Only 250 staffers were sent an invitation to register for the vaccine, although the district was guaranteed 780 for this week.
Those workers were assigned appointment times rather than being able to choose, Steffan says. Some of the appointments were Tuesday for workers who didn't even know they were up next to get the vaccine. So while some hurried and got it, others couldn't make it on time.
On Wednesday afternoon, TUSD Superintendent Gabriel Trujillo told reporters that the county said the UA will open more vaccination appointments this Saturday and Sunday and will work to get as many of the promised vaccines out this week as possible.
"If an individual was slotted to get the vaccine this week, they will not be told that they cannot get the vaccine next week," Trujillo said. "So they're going to be prioritized. Our 780 slots are our slots, and they're gonna work hard to cycle as many through between now and Sunday."
This Friday, Jan. 22, a new system will be in place that allows employees prioritized by their district to choose a time slot once they get an email prompting them to do so, Monday through Saturday from 11 a.m. to 6 p.m., either drive-thru or walk-up.
The rollout is slower than expected because the county is piloting a couple of new internal computer processes, and it didn't want to see long lines like it did at the Kino vaccination site on Monday, Jan. 18, says Aaron Pacheco, county Health Department spokesman.
"We expect that we will be back at full speed within the next couple of days," he said. "We just didn't want to, essentially, start running full speed the very first day. So we're trying to make sure that everything is in place so that we can go faster as soon as we have those bugs and kinks worked out."
Vail School District will be getting only 60 vaccines this week instead of the 210 the district was promised, said Vail Superintendent John Carruth during a board meeting Tuesday.
"We've worked closely with Pima County Department of Health, and it pains me to say this but their rollout is less than stellar," Carruth said. "In fact, it's been an utter disappointment."
Vail recently partnered with United Community Health and Rincon Valley Fire, and in less than 24 hours they set up a vaccine clinic at Old Vail Middle School and vaccinated 70 staff members who fell into the health-worker category.
Carruth pushed for the Health Department to allow them to repeat the process and get more people vaccinated, but the county said it would be vaccinating all K-12 staffers at the UA site.
"We have a proven track record that if we had those 210 doses, we would have them in arms of staff tomorrow," Carruth says. "It is unconscionable that we are not able to do that."
Photos: Pima County health-care workers get COVID-19 vaccine
TMC workers get COVID-19 vaccine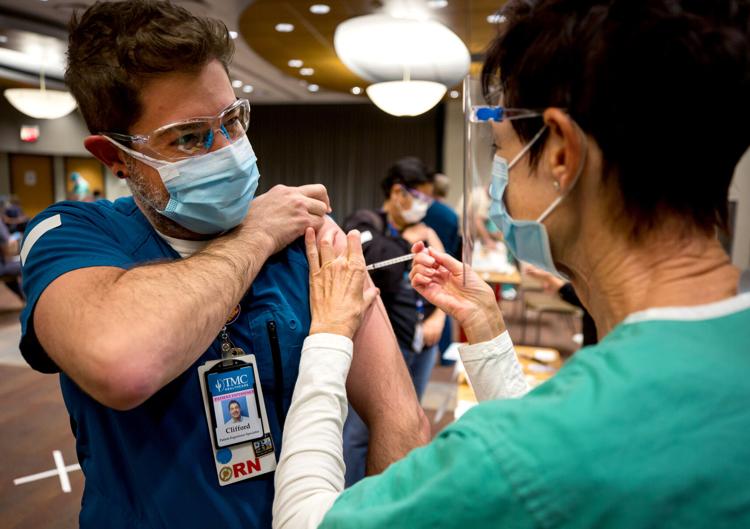 TMC workers get COVID-19 vaccine
UMC workers get COVID-19 vaccine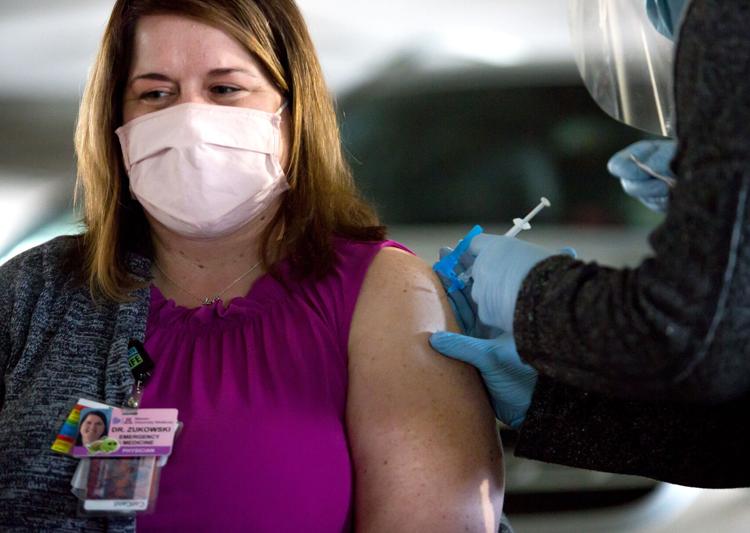 UMC workers get COVID-19 vaccine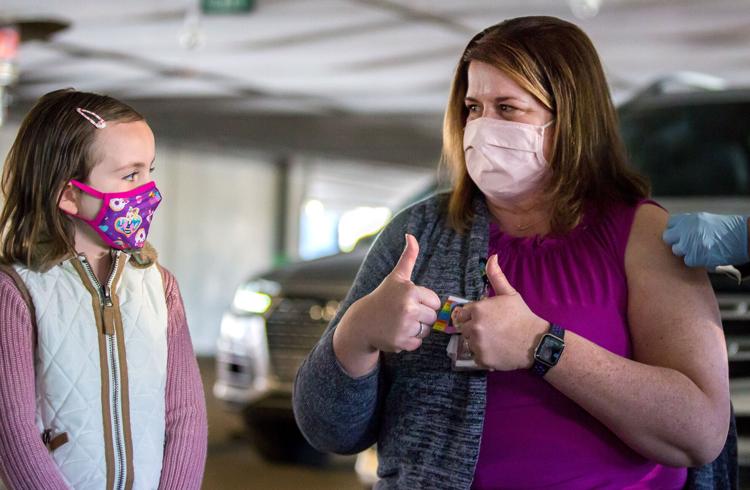 TMC workers get COVID-19 vaccine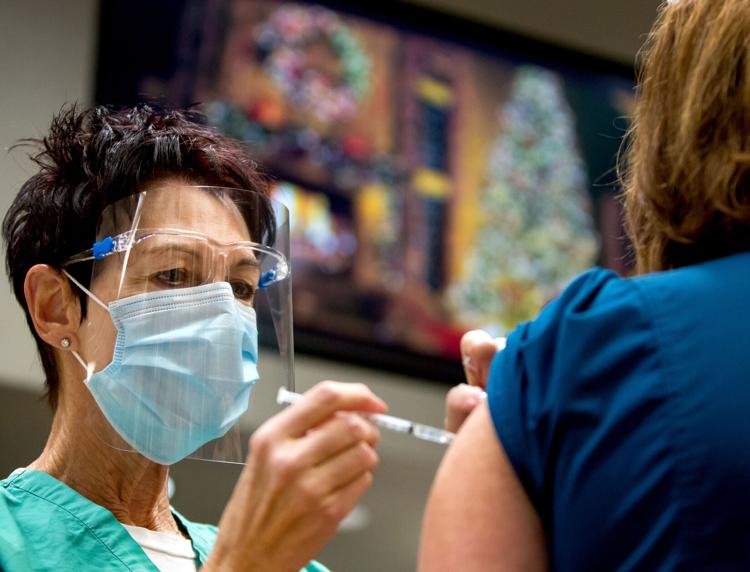 UMC workers get COVID-19 vaccine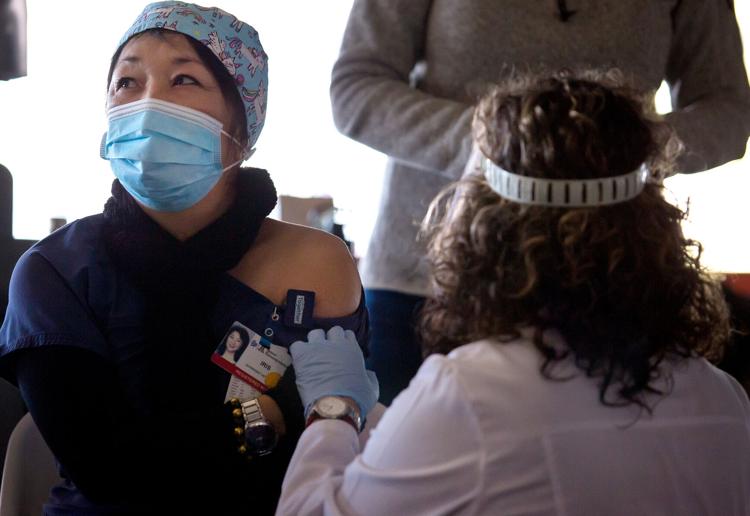 UMC workers get COVID-19 vaccine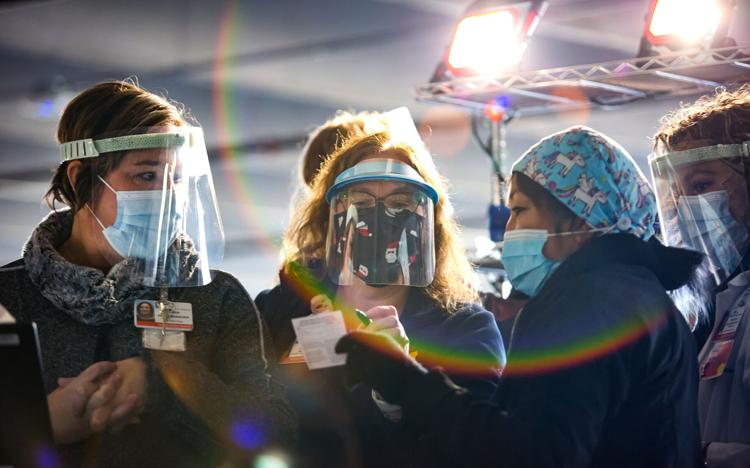 TMC workers get COVID-19 vaccine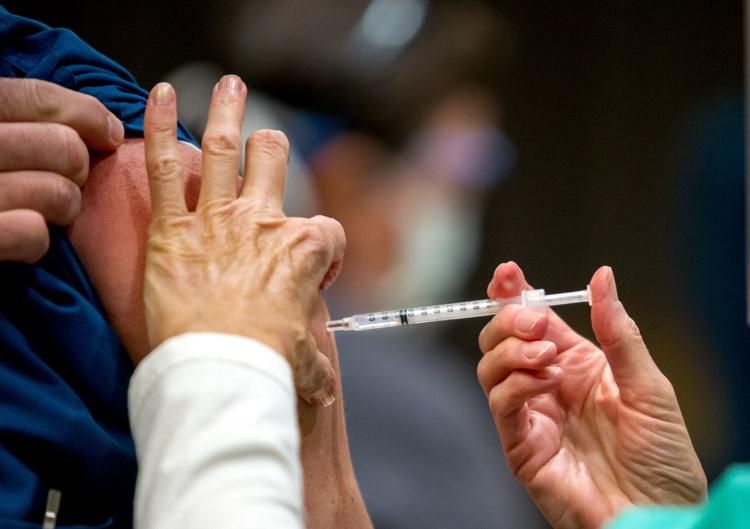 UMC workers get COVID-19 vaccine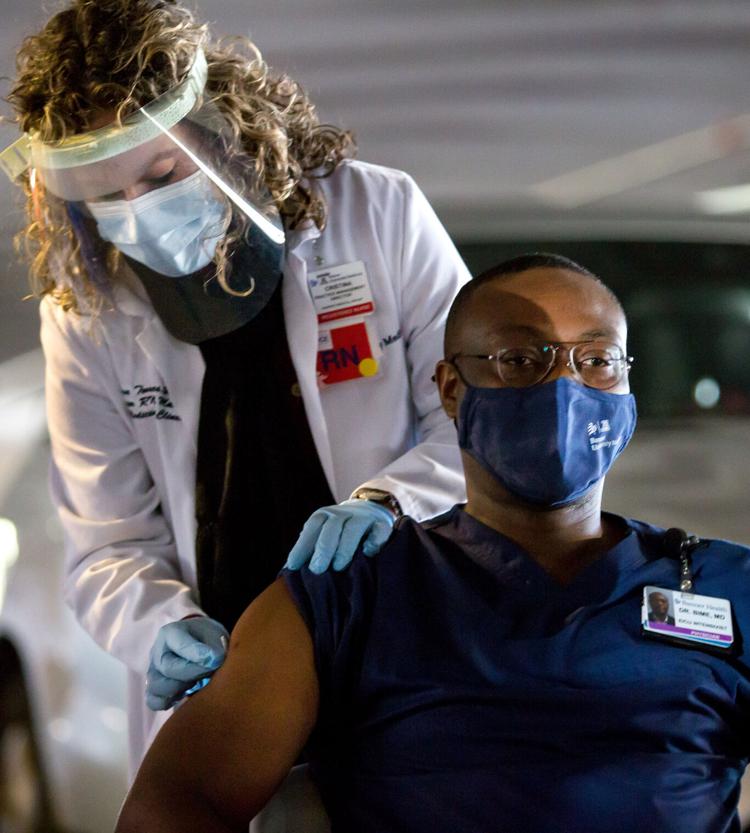 UMC workers get COVID-19 vaccine
UMC workers get COVID-19 vaccine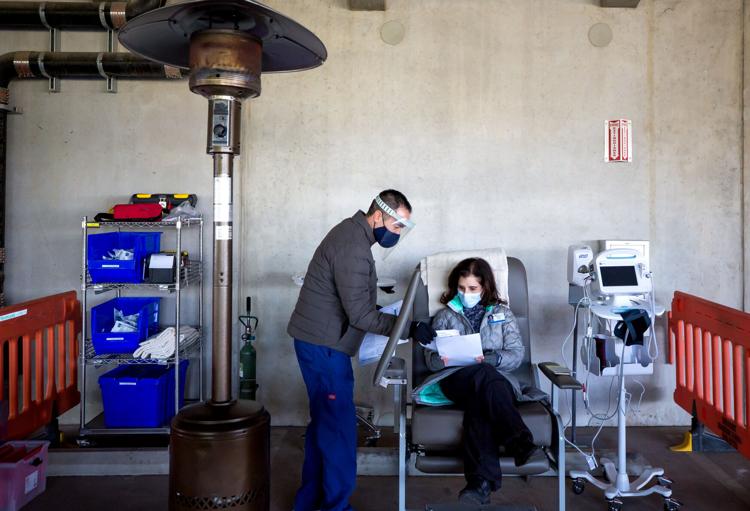 TMC workers get COVID-19 vaccine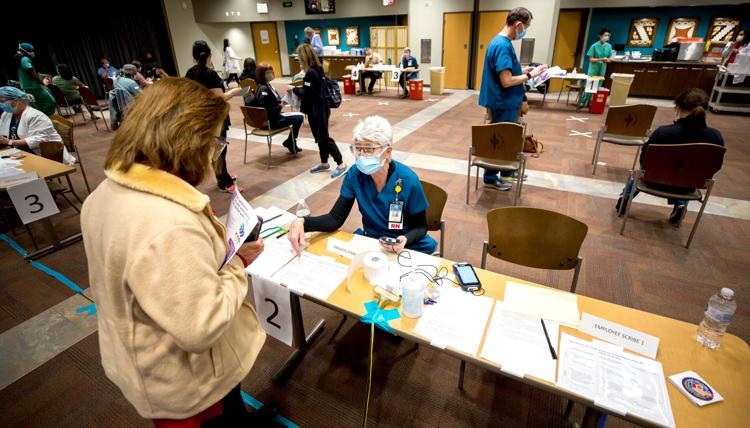 TMC workers get COVID-19 vaccine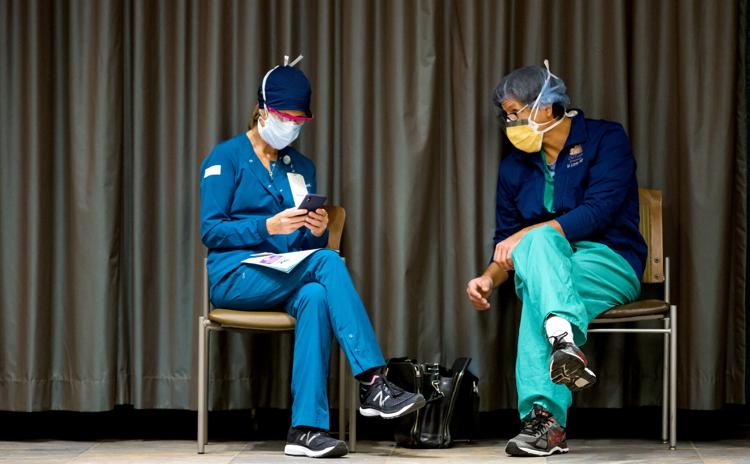 TMC workers get COVID-19 vaccine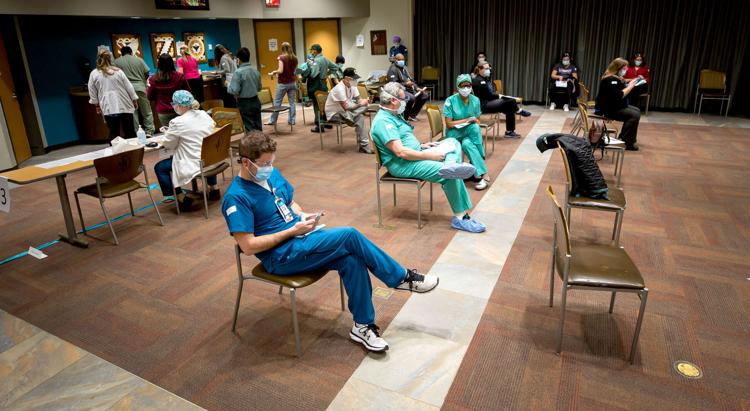 TMC workers get COVID-19 vaccine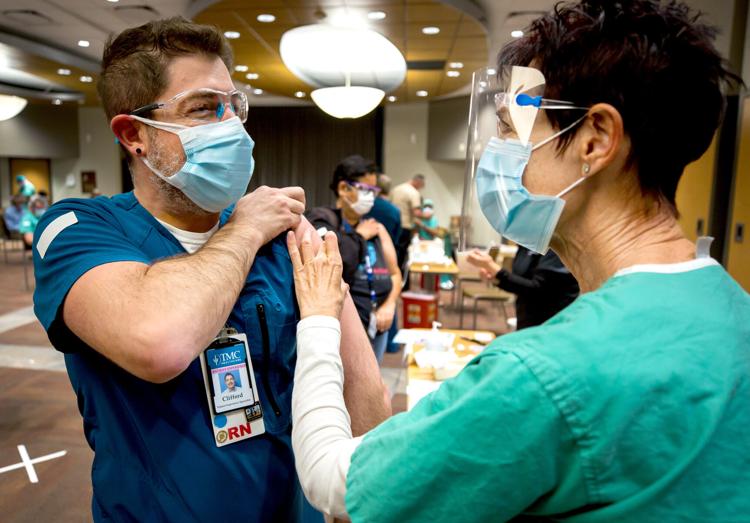 TMC workers get COVID-19 vaccine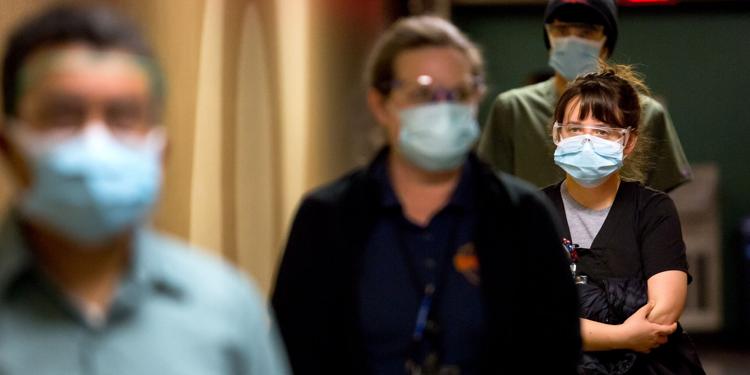 Contact reporter Danyelle Khmara at dkhmara@tucson.com or 573-4223. On Twitter: @DanyelleKhmara