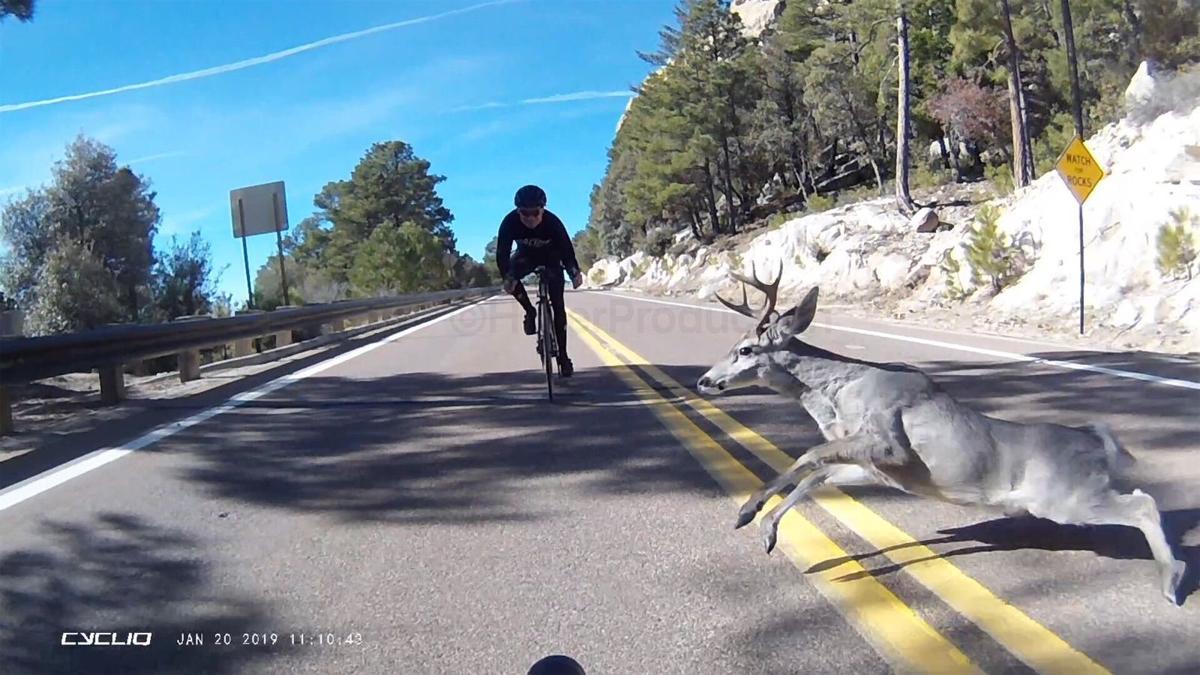 Reed Soehnel now has a smashed bicycle, a broken foot and lots of bruises and cuts.
And it's all because of a deer.
Soehnel was cycling down Mount Lemmon on Sunday morning when a deer darted directly in front of him, leaving him no time or space to brake. 
In the blink of an eye, Soehnel's bike and deer collided, causing Soehnel to flip in the roadway. The deer also flipped and skidded across the road, but is thought to be OK. 
Lucky for Soehnel, he didn't have to call for an ambulance.
A group of women were driving down the mountain from a bachelorette party in Summerhaven shortly after the crash happened. One of them happened to be an NICU nurse. 
Another cyclist riding in the area, who was almost hit by Soehnel's bike when it flew out from under him, was an ICU nurse. Soehnel says everyone was very helpful.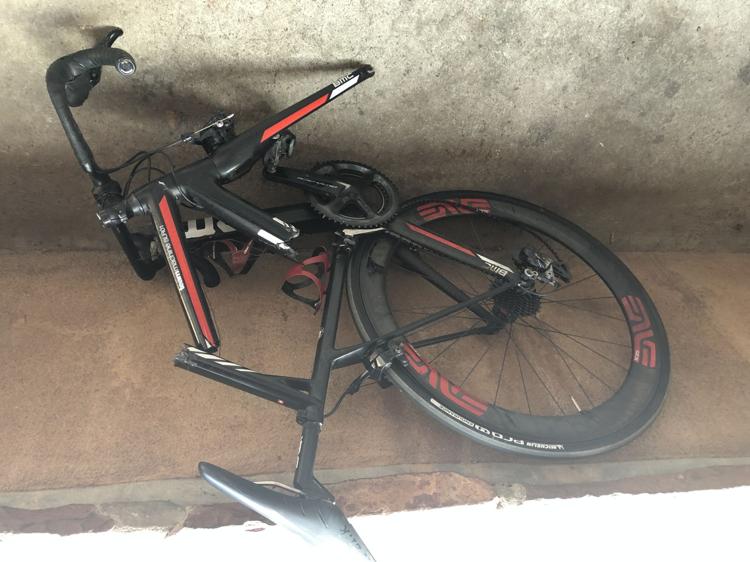 The women drove Soehnel to his Airbnb and the Airbnb hosts drove him to the hospital. Soehnel, from Santa Fe, was in Tucson for training with his cycling team.
"I was fully alert and (had) no concussion symptoms the entire time, so that's why the decision was made to not involve an ambulance, although I was in a decent amount of pain," Soehnel said in an email. 
Soehnel was cycling with his teammate Bryan Reid, who always has a rear camera attached to his bicycle. The entire incident was caught on video.
In the end of it all, Soehnel broke the cuboid in his left foot and also sustained road rash, bruises and some cuts on his hands. And although his helmet was damaged, he didn't have a concussion. Amazingly, he was able to drive himself back to Santa Fe the very next day. 
Soehnel is expected to fully recover in 3 to 6 weeks. Plus, he'll be able to get on an indoor bike trainer in just a few days — something he calls miraculous. 
Contact reporter Gloria Knott at gknott@tucson.com or 573-4235. On Twitter: @gloriaeknott