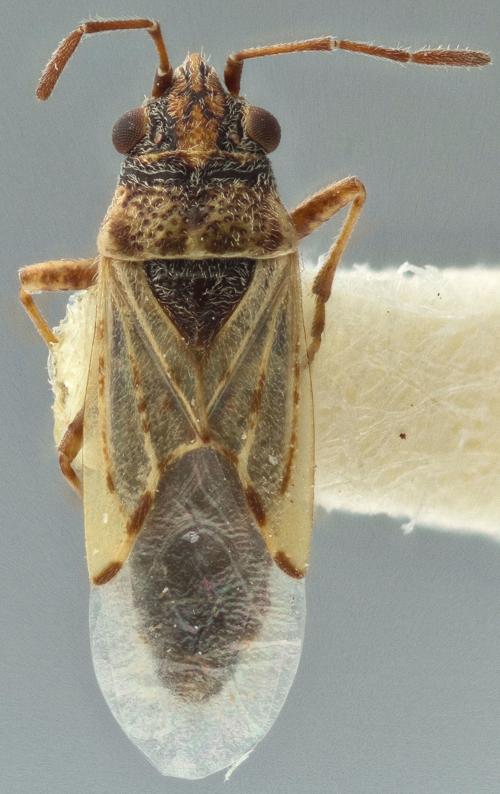 Crane flies are so last month. False chinch bugs are the latest insect craze to land in Tucson.
An explosion of the harmless, weed-loving bugs is now underway across Southern Arizona. And University of Arizona entomologist Gene Hall said it's happening for much the same reason as the crane fly invasion earlier this year: a cool, wet winter that produced a bumper crop of weeds and the bugs that feed on them.
"These things are out there by the thousands and millions," said Hall, who manages the UA's Insect Collection and oversees insect identification for the Cooperative Extension. "They're out there right now and just as noticeable as they were last year in large numbers."
False chinch bugs are less than a quarter of an inch long with narrow, brownish gray bodies. They don't bite or cause any real damage.
"It's definitely the number that bother people," Hall said.
The chinch bugs are actually around all year, but they tend to multiply and gather in large groups in mid-to-late spring to feed on London rocket and other varieties of mustard weed.
Hall said he started getting inquiries about the bugs two or three weeks ago, starting in the Phoenix area. Now he's getting reports of chinch clouds in the Tucson area.
"When conditions are optimal, that's when you get these big explosions," he said.
Their numbers can be so large that they will get into homes "incidentally" through the gaps under doors and around window screens.
During an outbreak years ago, Hall said they were blasting into his bedroom through the swamp cooler vent and collecting on his bedspread.
Our current heat wave could knock them back a bit, but the only thing that effectively gets rid of false chinch bugs is the prolonged, triple-digit heat of summer, Hall said.
"Once they're out in large numbers, there's really not much you can do about them," he said. "They're just part of life in the desert. You really just have to wait them out for a few weeks."
Contact reporter Henry Brean at hbrean@tucson.com or 520-573 4283. On Twitter: @RefriedBrean