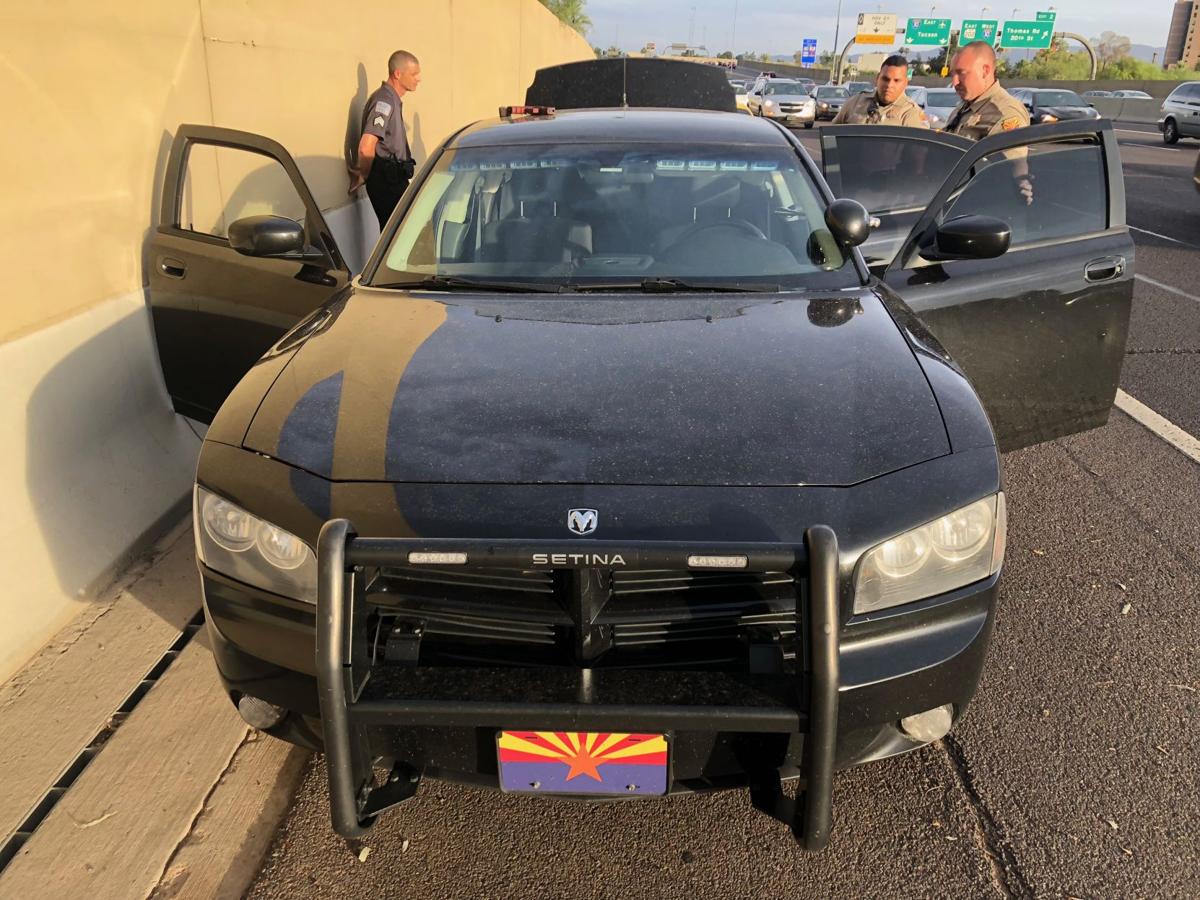 A Mesa man was arrested on suspicion of impersonating a police officer when he tried to pull over two Arizona state troopers who were driving an unmarked car, officials say.
On Wednesday the troopers were in a yellow Ford Mustang on Arizona 51 when a man in a black Dodge Charger outfitted with emergency lights pulled behind them, the state Department of Public Safety said in a news release.
They checked the license plate and it showed the Charger was registered to a private owner.
The driver of the Charger then activated the car's lights, trying to get the the Mustang to pull over.
The troopers ignored the driver, who they say then pulled along the Mustang yelling and waving his hands in an effort to get the driver to pull over.
The troopers identified themselves and pulled the driver of the Charger over.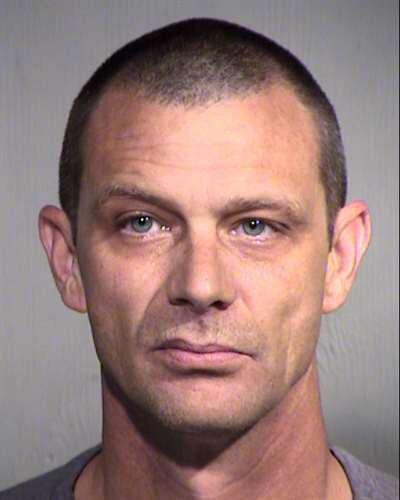 Matthew Allen Disbro, 44, who was dressed in a security guard uniform, was arrested on suspicion of impersonating a police officer, the release said. He was booked into the Maricopa County jail.
His Charger was equipped with a police-style siren, lights and radio scanner, the release said.
"Motorists need to feel confident that when they are pulled over by law enforcement they are dealing with a state-certified peace officer. Criminal behavior like that exhibited by the suspect, undermines public confidence and makes it difficult for troopers and other law enforcement officers to perform their job," said Major Deston Coleman, of the state DPS.
Authorities ask that anyone who had contact with Disbro, or were stopped by a Dodge Charger with law enforcement-style equipment, contact the department at 602-644-5805.